Do you ever wonder what links are the most shared on Facebook or retweeted by most users on twitter?
Rad URLs is a webapp that will help you find out just that. It has a simple list of the 100 trendiest links at the moment across the two main social platforms.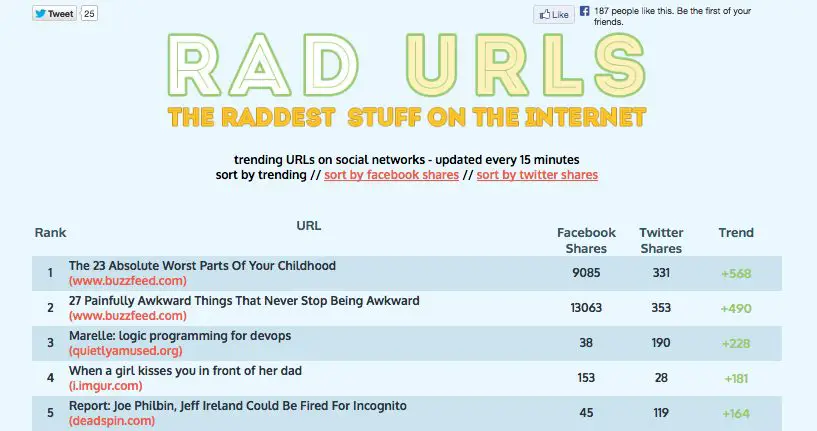 The lists can be sorted by choosing to see the most trending links on Facebook and Twitter separately, or you can even use the combined "trending" algorithm (no explanation on how this really works is available on the site). Each link i shown with its headline, they are all clickable and hovering above a link will show a preview of the site. Of course each link shows the precise number of times it has been shared or retweeted.
The app is updated every 15 minutes and it seems to work pretty well. This will give you an idea of what is "sexy" and maybe help you build or adapt your social content to have more impact and create more engagement.
My opinion: definitely worth a try
Check it out: RAD URLs
Related Stories:
You might also like
---
More from Reviews
---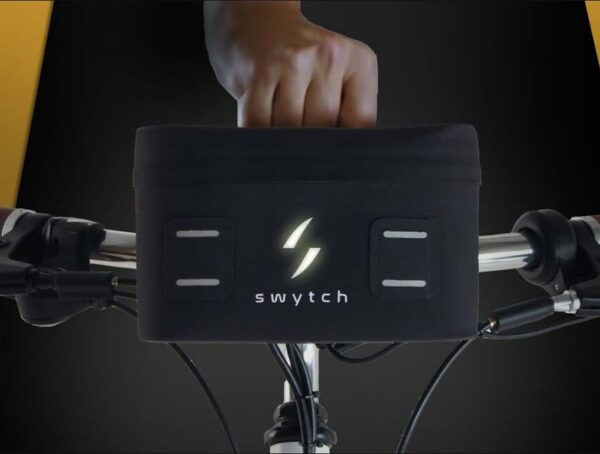 I converted my folding bike into an e-bike with the world's smallest and lightest conversion kit. I love riding my …