Reddit now lets you see who follows you, and allows you to block individual people from following you.
It's been a few years since Reddit started letting users follow each other and see each other's posts in their home feed. Up until now, though, it's only been possible to see a total follower count – not more details about those followers.
Reddit is changing this, with a new feature that lets users see exactly who their followers are – and gives them the choice to block individual users from following them.
The first change is already in effect. As of April 12, if you've blocked someone, they won't able to follow you anymore. If you've blocked that person already, you won't see them in your follower list anymore. The change means that users won't be able to know whether they've been blocked. They'll be able to see your profile, but won't be able to follow you or receive updates about your posts in their home feed.
Next month, you'll also be able to view and manage who's following you. You can tap on your follower count to see a list of everyone who's following you ordered chronologically (most recent first).
You can use the list to follow someone back or go to their profile, block, or message them. You will also be able to search for a specific username within your follower list. This last feature is still in development and will roll out on mobile and web in May.
In addition to the above, in the second phase of this rollout, Reddit has planned to add the ability to opt-out of followers entirely, meaning that you can stop people from following you. The feature is expected to roll out over the next few months.
---
You might also like
---
More from Reddit
---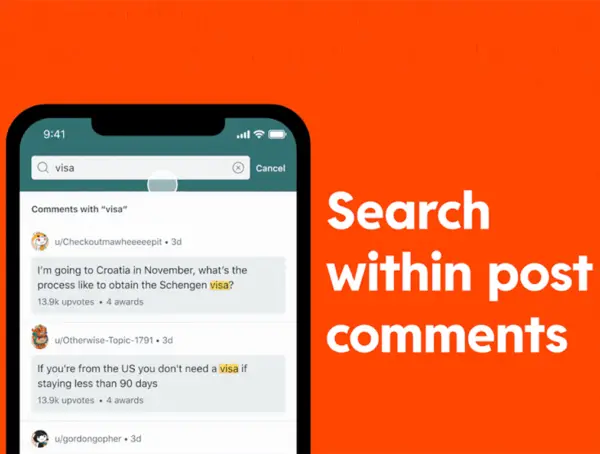 Users will now be able to search Reddit comments within a specific post right from the search bar. This new search …