People are already planning for the Holiday season, and Pinterest has launched a "holiday hub" to help marketers start to prepare.
We've barely entered July, and new Pinterest data released this week shows that consumers are already planning for the Holiday season. According to the data, searches for the holidays began earlier than ever before – in April – and "are showing no signs of slowing down as Pinners are actively planning for happier times and creating memorable holidays this year."
To help marketers prepare for the most significant marketing moment of the year, and to make it easier for them to reach holiday shoppers, Pinterest has launched a "holiday hub," providing all the latest insights and research, creative inspiration, and other resources.
According to data from Pinterest, holiday searches typically start around September each year – but people have started to search and save ideas for the holidays many months earlier, with holiday searches jumping 77% in April alone, and a 3x increase in searches for "Christmas gift ideas."
Other related searches for things like "holiday recipes" and "Christmas" have jumped over 90% and 80%, respectively.
At the category level, Pinterest's data also shows that what holiday terms are trending already – months before their time:
Grocery: 5X increase in "Christmas baking."
Restaurants: 4X increase in "Christmas party food."
Fashion:  4X increase in "holiday party outfits."
Home: 125% increase in "Christmas door decorations."
Tech/Telco: 72% increase in "family Christmas pictures."
This is clearly a very unique year, so Pinterest wants marketers to start thinking about things earlier. As the company's emailed announcement explains, "'early' is the new 'on time' for planners and the brands looking to reach consumers on their paths to purchase."
Over 80% of weekly Pinterest users have made purchases based on the content they've seen from brands on the platform, so reaching them early enough gives brands a head start, and a real opportunity to make a difference.
---
You might also like
---
More from Pinterest
---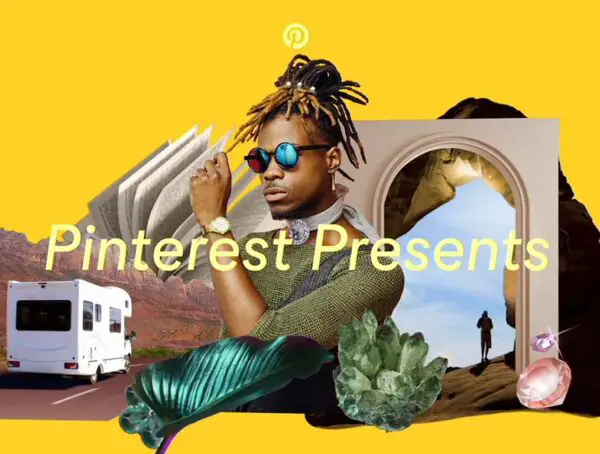 On March 10th, marketers and executives will gather to hear Pinterest's updates on its work across shopping, creators, trends, and …