If you thought the whole idea of 'social' media was to be open and inclusive, think again. Rich Kids is a new and very exclusive social network that is only available to, well… rich kids.
Social media has always been about sharing. And it always has been inclusive too. Facebook, Instagram, Twitter, Snapchat, all of these leading platforms are 100% free (and always will be). Anyone with a smartphone, or an Internet connection can access them, create a profile and interact with other users. Without having to spend a dime.
Rich Kids is very different. It's an exclusive platform. The self-proclaimed "world's most exclusive social network," Rich Kids, isn't free. It's actually very expensive. You might be guessing it's a few dollars per month. Maybe something similar to LinkedIn – up to a few hundred dollars for its most premium accounts? Try again!  To access Rick Kids, have your own profile, and share content on the network, you will need to pay $1,000 every month!
Now, why is that a bad thing? After all, if someone is willing to pay for a product, why should you give it away for free? What is a little more annoying about Rich Kids though, is its raison-d'etre: giving rich kids a place where they can enjoy each other's wealth, unspoiled by the sight of poverty…
Of course, anyone can sign up for free, with a Facebook account. But you won't be able to post anything, just look at what the paid members are posting on the network:
[quote]We created something different. A new social network where our members can really stand out and be visible in an elegant and meaningful way. Share their life with other users and build a true fan base. Only members of Rich Kids can share photos. To become a member user has to subscribe to Rich Kids Membership. To ensure the quality and exclusivity of our members the membership is set to be $1,000 per month.[/quote]
But Rich Kids isn't all bad. Apparently the company will donate up to 1/3 of the membership fees to charity. According to CEO Juraj Ivan, the money will be donated to organisations that "give children the opportunity to study." Taking from the wealthy and giving to the poor? They should have named it "Robin Hood."
▸ Rich Kids on the Apple Store
You can make up your own mind about Rich Kids. I'll close by mentioning how useful its can actually be for luxury brands. For the first time ever, we have a platform to observe the consumer habits of the wealthy.
---
You might also like
---
More from Reviews
---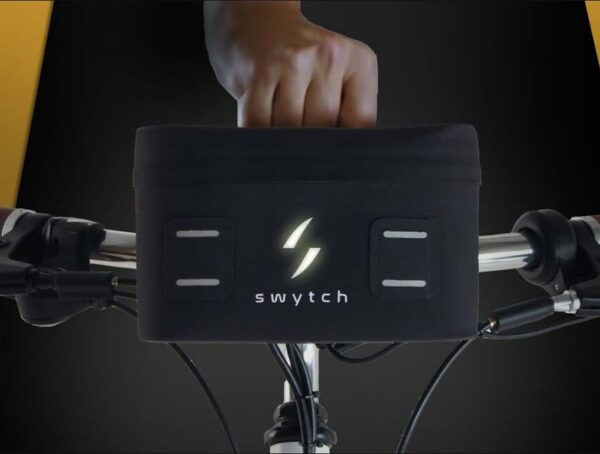 I converted my folding bike into an e-bike with the world's smallest and lightest conversion kit. I love riding my …