According to reports, Reddit is testing a new tipping feature, which is only available on "new Reddit" in one subreddit and to one user.
According to a report from Engagenet this week, Reddit is testing a new feature that will allow users to tip others on the platform. Tipping isn't something new on social platforms – Twitch allows its users to do so from its chat, while YouTube has been testing the feature as well. But Reddit is probably the last platform we expected to introduce it, despite the fact that it already has its own rewards system in place.
While we don't know how long the test will last, or if (or when) the feature will be rolled out more widely, so far it's only available on one subreddit – and only one user on Reddit can receive tips.
Only those subscribed to the r/shittymorph subreddit can give tips, and only the Reddit user – shittymorph – can receive them. A Reddit spokesperson for the company confirmed the test of the tipping feature, saying "We are always running experiments to test potential features that support and empower our users, and the tipping feature in r/shittymorph is one of them." However, the spokesperson also explained that "Only a small percent of experiments get implemented," therefore we can't really be sure if the feature will be implemented.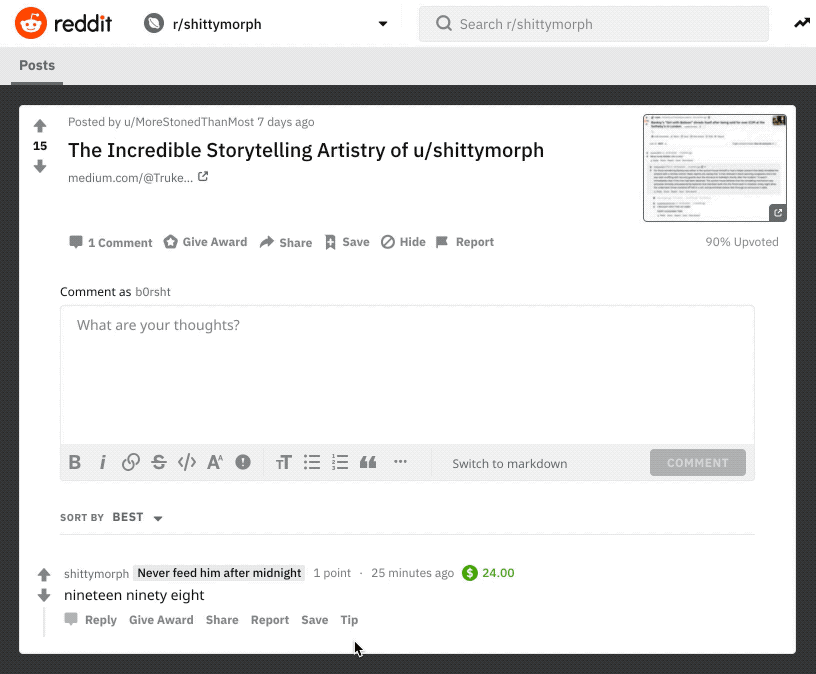 The feature test – announced by Reddit administrator internetmallcop – works like this: Anyone subscribed to the subreddit can click on the "tip" button that appears on all of shittymorph's posts. After choosing to do so, users will see incremental tips of $3, $5 or $10. They can also set a custom tip up to $100. Below this, a box appears allowing users to enter their credit card information. The transaction is then processed by Stripe.
When given, the tips will appear at the top of the post that got the tip. But shittymorph doesn't keep 100% of tips. As internetmallcop explained, a $100 tip would only give him $78.50, while Reddit keeps $18.50 and Stripe takes $3. It is not clear whether Reddit will take the same amount from each transaction.
---
You might also like
---
More from Other Platforms
---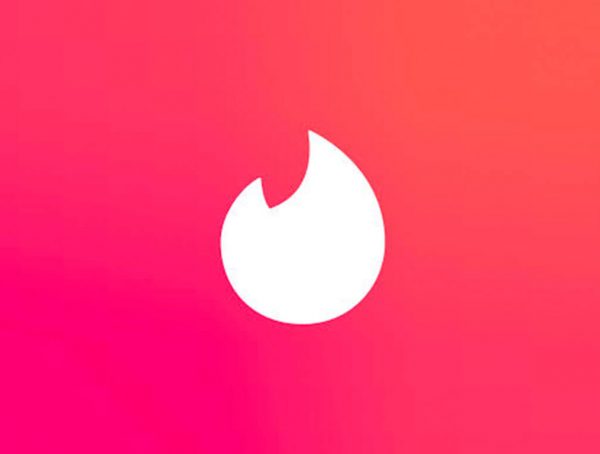 Tinder says it will remove social profiles from bios as part of its updated community guidelines to keep the dating …