The two most upvoted mock-up creations were displayed on IRL Billboards in New York and Los Angeles at the end of December.
Reddit partnered with the K-pop group BTS, and the Reddit community r/ptb launched a billboard design contest in celebration of BTS' top single, 'Butter.'
The mods of r/kpop and r/bangtan came together to create and launch a community-driven billboard design contest that celebrates the iconic K-pop band.
During the contest, which closed on December 28, Redditors had the opportunity to create mock-up designs of their BTS-themed billboard and post their designs in the r/ptb community.
The two most upvoted designs were crowned winners and appeared in real billboards in New York and Los Angeles.
211223 Announcing Permission to Billboard (PTB): A BTS Billboard Design Contest powered by Reddit Community Funds from bangtan
Community Funds is a pilot Reddit program in which Reddit will supply a community with a certain allotment of funds to support an activation, event, engagement, etc. All communities interested in a grant go through an application process, which Reddit then reviews.
BTS has taken over the K-pop scene, amassing more than 100 million followers on social, selling out Los Angeles' SoFi Stadium four nights in a row, and earning the sixth-highest engagement in Billboard Boxscore history.
Following the band's success, K-pop conversations and engagement on Reddit soared in 2021, with a 57% increase in members in r/kpop and a 72% increase in members in r/bangtan YoY.
---
You might also like
---
More from Reddit
---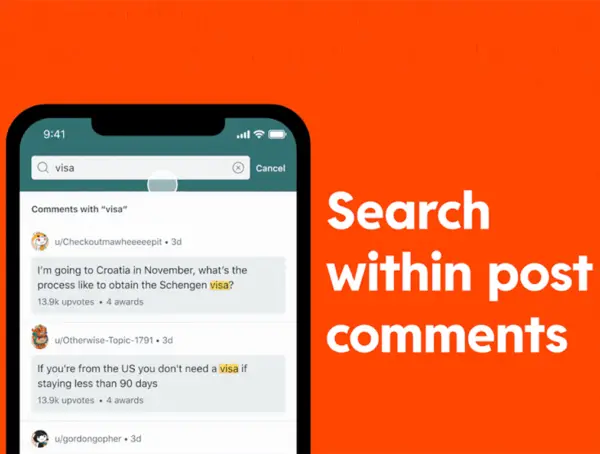 Users will now be able to search Reddit comments within a specific post right from the search bar. This new search …