Reddit has unveiled its annual recap of the most upvoted posts, AMAs, RPANs, and most talked about topics.
Reddit Recap 2021 looks back at the moments and communities that made waves and inspired Reddit users to be catalysts for change online and in the real world throughout the year.
The recap pulls data from January 1, 2021, to November 9, 2021 – a celebration of the conversations, milestones, and moments that captivated Reddit users around the world, and ignited real-world action and impact.
According to the report, as of November 2021, Reddit saw a total of 366 million posts (up 19% YoY), 2.3 billion comments (up 12% YoY), and nearly 46 billion upvotes (up 1% YoY).
The most upvoted post of 2021 was by r/wallstreetbets, followed by two other r/wallstreetbets posts and one in r/antiwork.
The most upvoted AMA was from Jacob, a lobster diver who survived being inside a whale, followed by Bill Gates whose Surviving a Climate Disaster AMA achieved the second-highest number of upvotes. This Reddit Public Access Network (RPAN) post in r/animalsonreddit was the most upvoted live stream.
The most viewed topics for this year are cryptocurrency, gaming, sports, weddings, health and fitness, food and drinks, and movies and television.
In 2021, the most prominent conversations on Reddit occurred around the topic of cryptocurrency, where Redditors shared information, help, and major successes.
With long-anticipated releases, sequel games, and fan favorites that finally got console support, this year Redditors relished in and made gaming the second most talked about topic.
As the world opened up and live sporting events returned, Redditors flocked to some of the biggest sports communities to discuss IRL moments in URL spaces.
After a long period of postponed ceremonies, weddings are again a big topic on the platform, where Redditors sought support, advice, and a way to celebrate those who did get married.
Whether it was searching for new fitness routines or sharing new diets, Redditors found comradery in popular fitness communities such as r/progresspics and r/loseit.
In the food and drink category, Redditors showed off their most over-the-top takes on charcuterie boards, complained about the never-ending task of washing the dishes, and laughed at some of the most absurd meal presentations.
After a year of delayed movies and TV shows, various communities experienced massive growth both in views and members. This past year, Redditors rallied around movie and TV communities to share news about green-lit sequels, reveal their theories on the future of movie and TV franchises, and obsess over streaming hits.
2021 highlighted the impact of the online community to drive real-world action and impact. Whether it was a bunch of underdogs in r/wallstreetbets taking the financial world by storm, the crash of the One Simple Wish website, or the Battle of the Joshes, throughout 2021, Redditors created moments that extended beyond the URL space to make waves IRL.
---
You might also like
---
More from Reddit
---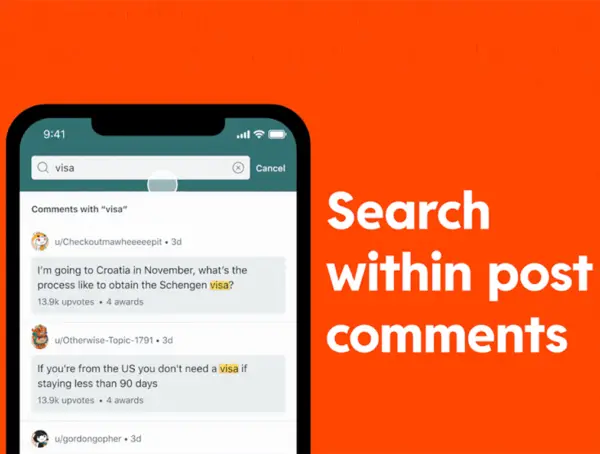 Users will now be able to search Reddit comments within a specific post right from the search bar. This new search …