Here we are people – it's almost the weekend and time to chill out. Unless you're Gary V and you are hustling from dusk 'til dawn. A bit of fun goes a long way though, so here's your dose of social fun for the week. Let's mash it up!
Super Bowl Stats
So the Super Bowl happened, and the Patriots won in spectacular fashion over the Falcons. But let's face it, it was Lady Gaga's Halftime performance in Houston that really stole the show. Singing classics like Just Dance and Bad Romance, she even had hundreds of drones whirling in the glitter-filled air around her.
Two years ago, an extra 7 million viewers (on top of the football crowd) tuned in to watch Katy Perry and Missy Elliott perform. After last year's performance alongside Beyonce, Coldplay saw sales of their back catalogue jump 365% in the U.S., Bruno Mars and Beyoncé scored an extra 80% and 31%, respectively.
So what did the stats look like for Gaga? Well, there were 2.2 million Tweets about the #PepsiHalftime show during the 20-minute live performance. And counting the 20 minutes before and 10 minutes following the show, there were 5.1 million Tweets about #Gaga's performance. Lady Gaga mentions on Twitter tallied 2.1 million between 7.50 and 8.40 PM EST. Twitter even had a Gaga emoji for the occasion!
Emotion analytics company Canvs reported the top sentiment was "love", resulting from the 46.5% of the emotional reactions. Other top emotions were "crazy" (9.5%) and "enjoy" (9.0%). Only 2.8% showed "dislike."
Here's a sample of this year's top tweets:
That was so incredible, @LadyGaga. #SuperBowl

— Ellen DeGeneres (@TheEllenShow) February 6, 2017
This performance is like 4000 awesome gifs strung together

— Mindy Kaling (@mindykaling) February 6, 2017
Incredible performance from my friend @LadyGaga. You amaze me — and not just onstage. Proud to work with you to end sexual assault. #ItsOnUs pic.twitter.com/ZOva2lpAOZ

— Joe Biden (@JoeBiden) February 6, 2017
Dancing hard. Singing live. Ends it catching a football! I always liked #Gaga. Now I love her. Sorry not sorry. That was freakin' awesome.

— chris pratt (@prattprattpratt) February 6, 2017
At the intermission of musicals there should be a very short football game

— Megan Amram (@meganamram) February 6, 2017
Facebook Visa
Say what now? Yes, US visa applicants could be required to hand over social media passwords before being allowed into the country. The seven Muslim-majority nations targeted in Donald Trump's controversial travel ban might have to handover their Facebook details to US embassies.
John Kelly, the US Homeland Security chief appointed by Trump, says this is just one of the steps which could be introduced for a better vetting of people coming to the US. The aim is to "see what they do on the internet".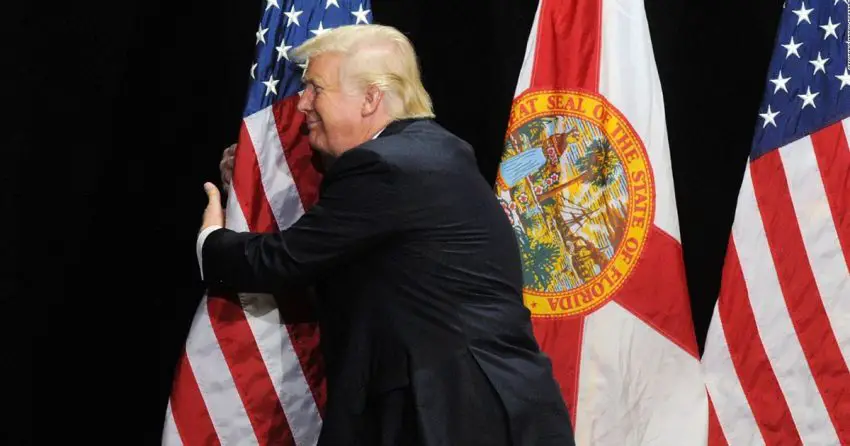 Mr Kelly said anyone who did not comply could be barred from entering the US. He added: "These are the things we are thinking about. But over there we can ask them for this kind of information and if they truly want to come to America, then they will cooperate. If not, next in line."
So… freedom of speech and stuff… you know, out the proverbial. Oh you Retweeted "fake news" about POTUS? No U.S. for you!
Snapchat Nature
Fancy a bit of Planet Earth II on the go? Get excited because not only are new episodes coming, but they're coming to Snapchat!
Yes, BBC Worldwide and Snap Inc. are partnering up to release six episodes on the platform. The new episodes will run in parallel to the debut of the hit show on BBC America on the 18th of Feb. The Snapchat versions will air on the 17th of Feb and will be on weekly release, covering the exact same content as the TV show.
The 4 to 6 minute episodes will only be available in the US and Canada. Also, Sir David Attenborough will NOT narrate. He's being replaced by actress Sophie Okonedo.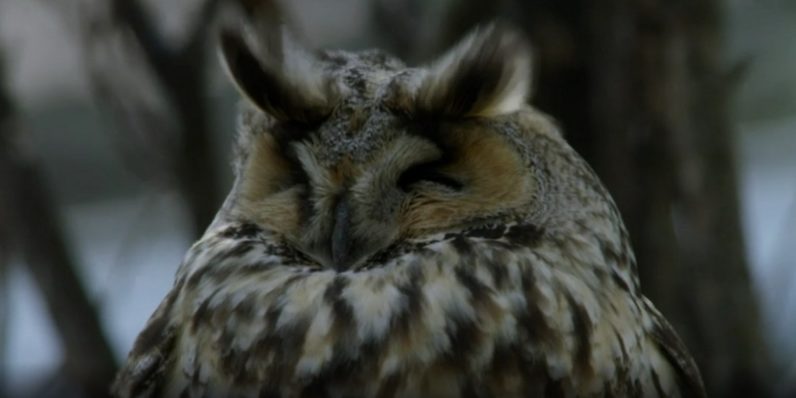 Nick Bell, Snap's VP of Content, said that the footage was designed with the app in mind. "We saw a unique opportunity to work with BBC Worldwide to reimagine Planet Earth II for our platform". Put simply, Snapchat viewers will lose some of the HD quality thanks to the app's vertical video format. But to compensate, the clips will feature binaural audio. A new stereo sound feature, it's created by using two microphones to give sound a 3-D quality. This could, of course, open the door for future AR applications with Snapchat.
This unlikely pairing comes shortly after reports that Snapchat is lagging behind Instagram Stories. With its revenues still dropping, is this the search for a new audience?
This isn't Snap Inc.'s first TV affair. It hooked up with Disney ABC to create Watch Party: The Bachelor and even some short content for The Voice. Snap TV, anyone?
Eat By Chloe
Ok, don't panic but I think I have found the PERFECT Instagram account. I am not yanking your chain, I think this is it.
Eat by CHLOE has the most beautiful array of images and colours I ever did see. The NYC eatery "aims to share delicious, wholesome, plant-based food that fuels and energizes without compromising flavor, taste or satisfaction." Their "chef-driven vegan menu features locally-sourced ingredients in their most natural form to create inspired dishes, made 100% by us daily."
Also check out one of their locations – instagrammable to the bone!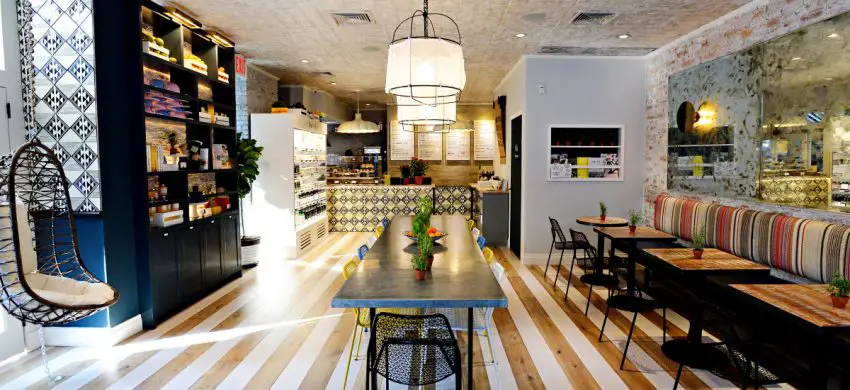 So until we all pop over to New York for a spot of delicious brunch, I urge you to check out their eye popping, fun loving Insta posts. Here's a Friday Sunday sampling:
https://www.instagram.com/p/BPIM2C7jwhq
https://www.instagram.com/p/BM6nMniDltq
https://www.instagram.com/p/BGb2mX-Q7Dp
https://www.instagram.com/p/BB-N69QQ7Lw
See what I'm saying?!
Right, weekend time! Also, next week is my birthday so start thinking about what you're all getting me as a present. I like: cheese, cats and wine. And gin. And noodles. Bye!
---
You might also like
---
More from Social Fun
---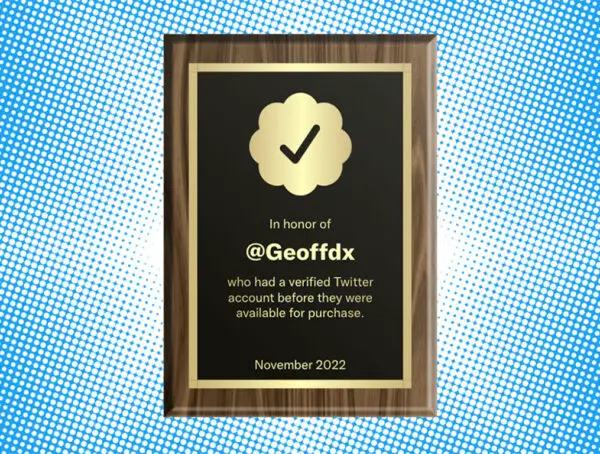 Veriforever is a web app that lets you create a personalized plaque to commemorate your Twitter verification. Before Elon takes …