Pinterest has started to roll out Pinterest Trends, a new tool that allows you to see the top US search terms on the platform within the last 12 months.
With over 320 million people globally using Pinterest to discover and get inspired, the platform generates a significant amount of insight on emerging trends and early consumer behavior signals that can be used by brands to tailor their Pinterest strategies.
To help out, Pinterest is starting to roll out a new tool – Pinterest Trends – that lets you view the top US search terms on the platform in the past 12 months and when they peak, giving you a better understanding of how certain content may perform on Pinterest.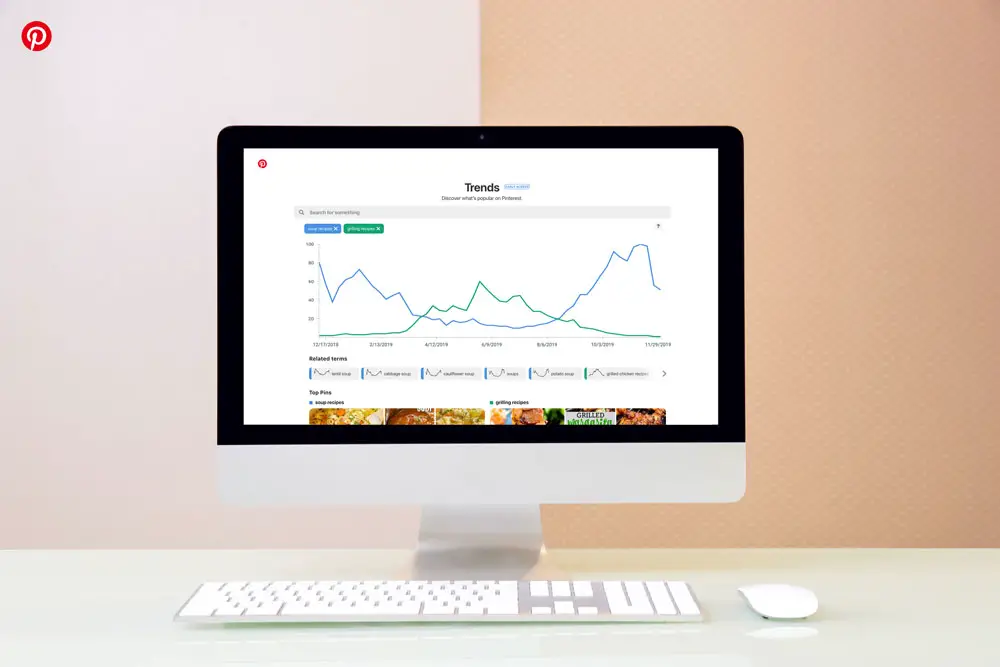 According to the announcement for the tool this week, Pinterest Trends will help brands gain deeper insight into "planning behaviors on the platform and allow them to allocate budgets to campaigns during various planning stages." Furthermore, it will also serve to "validate assumptions about emerging trends, refine search queries with the aid of auto-complete suggestions, and help advertisers find a list of keywords to include or avoid while planning media campaigns."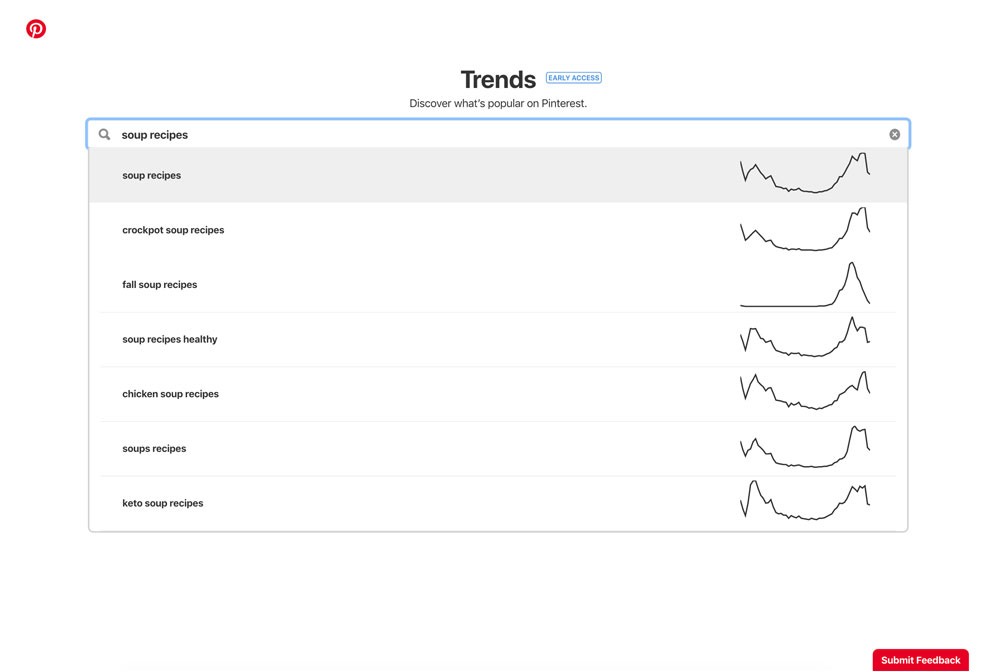 It is the ideas people save and the searches they make that define emerging tastes, preferences, and interests. Pinterest is now slowly making them available to brands to learn from.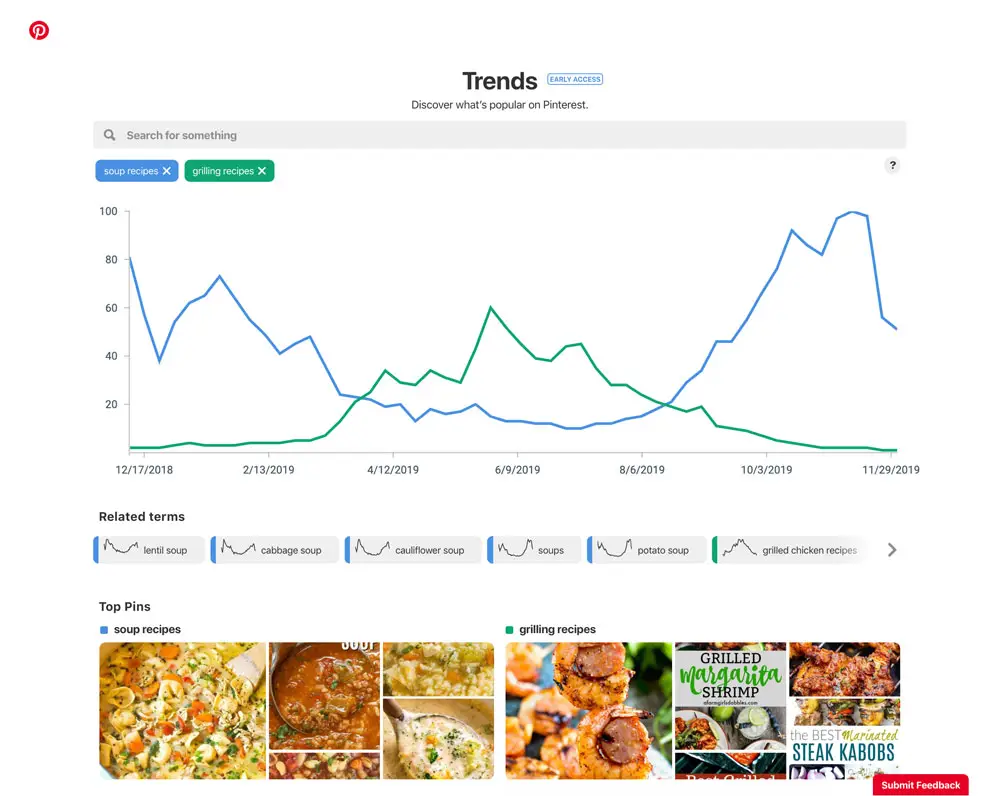 Several companies and brands have already used Pinterest Trends to make more informed decisions. For example, media company Tastemade used video analytics and audience insights to create a  viral campaign over the summer.
Brands like Albertsons, have used Pinterest insights to interpret holiday food and beverage trends and develop a campaign aimed at driving in-store sales for their private label brands.
Pinterest Trends will be available within the next few weeks (on desktop) in the US.
---
You might also like
---
More from Pinterest
---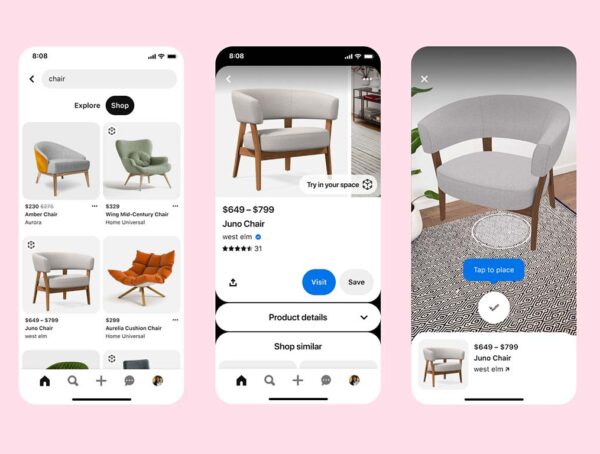 Pinterest is releasing a new AR Lens that lets users see how furniture would look in their homes before buying …