Pinterest released its Pinterest 100, looking at the top trends that will shape the year ahead, around everything from retail, health & wellness, and more.
This time every year, Pinterest releases the Pinterest 100, an overview of the top most-anticipated trends that will shape the next year. This year is different, as we're nearing the beginning of a brand new decade, so Pinterest is "going beyond top trending ideas to reveal the top cultural shifts that will remain relevant, emerge or continue in 2020."
This year's Pinterest 100 concentrates on a range of topics and trends to inspire. These include:
Beyond Binary (Gender Neutral)
Conscious Consumption (Sustainability)
Finding Balance (Health & Wellness)
Home Hub
Internationally Inspired
Responsible Travel
Rewilding
Space Everything
90s Rerun
Beyond Binary
Society is changing, and there is a more accepting view of gender identity than ever before. This is reflected in search trends, with people searching for more gender-neutral options, both for their everyday needs and for milestone events. More companies around the world are creating products that are inclusive and don't adhere to gendered labels and colors.
New generations, and Gen Z in particular, expect more gender-neutral options, with 59% looking for gender-neutral options on forms, as opposed to 40% of Boomers.
Conscious consumption
Eco-friendly habits are on the increase as there's a "shift toward more conscious consumption as people reevaluate their impact." Using fewer products that are more sustainable, or limiting waste. People want companies to do their part as well.
A recent Nielsen study found that "81% of people strongly agreed that companies should help improve the environment." People are now demanding action on things like climate change.
Finding balance
"Wellness" is not just about spas or relaxation getaways. "Next year, people will be thinking about wellness in a more everyday way, as they look for easy habits to counter anxiety, stress, and burnout."
People are turning to hobbies and activities that help them find balance and positivity in their day-to-day life.
Home hub
People are spending more and more time at home, and this means big business for companies that concentrate on home decor, athleisure, and even delivery services. There's no place like home.
Internationally inspired
The Internet makes the world smaller, as "people trade influences and traditions every which way." Travelers are looking for more meaningful things to do while traveling, and when they get gone they try "to recreate those experiences on their plates and on their walls."
Pampered pets
People love pampering their pets. According to the research, "pet pampering is reaching all-time highs. We're talking farm-to-table dog food, pet playgrounds, and even feline fashion."
Millennials are delaying their traditional family milestones like marriage, and "are turning to fur babies for companionship."
In the UK, over 50% of pet parents between the ages of 19 and 38 say they'd rather cut expenses for themselves than cut back for their pets.
Responsible travel
Tourism is becoming more eco-conscious as well, "as people look to lessen their impact when exploring new places." And this means some travelers are actually monitoring their impact. Cleaner transit methods are on the up, as are "staycations instead of long-distance getaways." For some others, it's more about the cultural impact – "avoiding overcrowded hot spots and picking destinations with smaller tourist scenes."
Rewilding
Rewilding? What's that? "That's the call of the wild, urging you to get outside. Nature is the perfect antidote to digital fatigue, artificial lighting and sitting culture. Getting outside can lower stress and increase energy whether you're taking in the scenery, mastering survival skills or learning new outdoor hobbies."
People want to also spend time in the outdoors!
Space everything
Space tourism, life on Mars, people are dreaming about space. There is a current focus on STEM educational topics like science, technology, engineering, and math, and space is what more smart kids want to learn about.
90s rerun
The 90s are back. Do you remember? Are you nostalgic? Millennials are getting older… and Gen Z is discovering the 90s for "the first time and putting their own twist on the trends, from modernized scrunchies to glitter gloss."
---
You might also like
---
More from Pinterest
---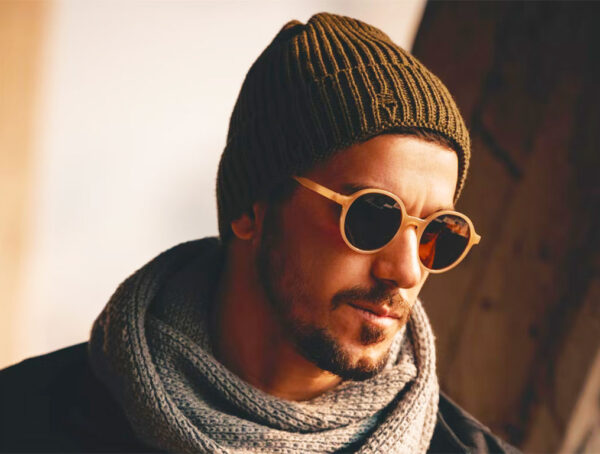 Pinterest published new insights revealing that the male demographic is not only growing, but also willing to spend more for …