Pinterest announced a few updates for creators, including Story Pins in beta, a new creator profile, updated analytics, and more.
Pinterest is strengthening its suite of creator-first features, including new publishing and measurement tools that make it easier for creators to publish more immersive content on its platform and inspire their audiences.
Story Pins in beta
Story Pins are a new type of Pin and publishing option that lets creators turn their ideas into visually-engaging dynamic stories, like step-by-step videos, voiceovers, and even images and text overlays. Creators are able to publish Story Pins directly to Pinterest without a website, and they appear to people with relevant interests to topics or interests. Just like all Pins, Story Pins can be saved to boards. Furthermore, they are discoverable over time – served by Pinterest's algorithm.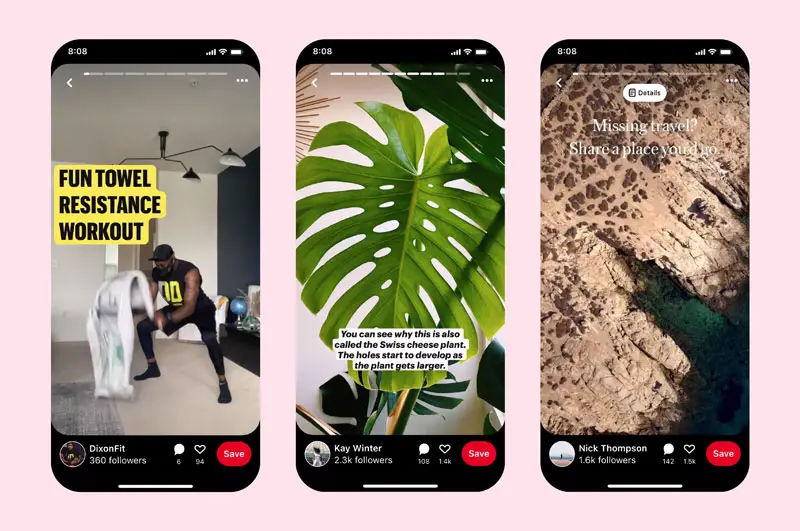 Creators can use the Pinterest camera to record videos for their Story Pins and use text with custom fonts to create them. Unlike stories on other platforms, Story Pins aren't ephemeral – they don't disappear after 24 hours.
Pinterest Story Pins are rolling out with a few creators in the United States for now, and Pinterest users will start to see Story Pins on mobile and web this week.
New Creator Profiles
Pinterest's new creator profiles are meant to highlight and showcase any content a creator publishes, not just what they've saved to boards.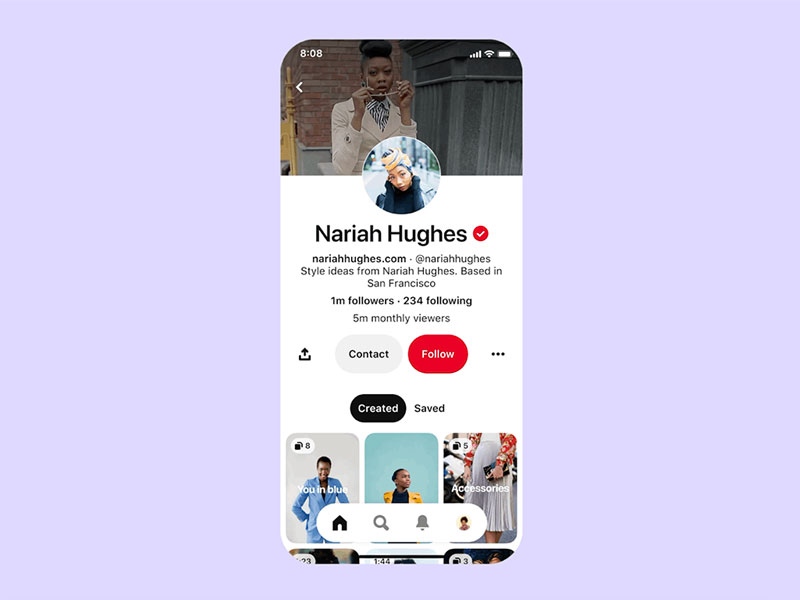 Other users can also now message creators directly via Contact or Message Card features.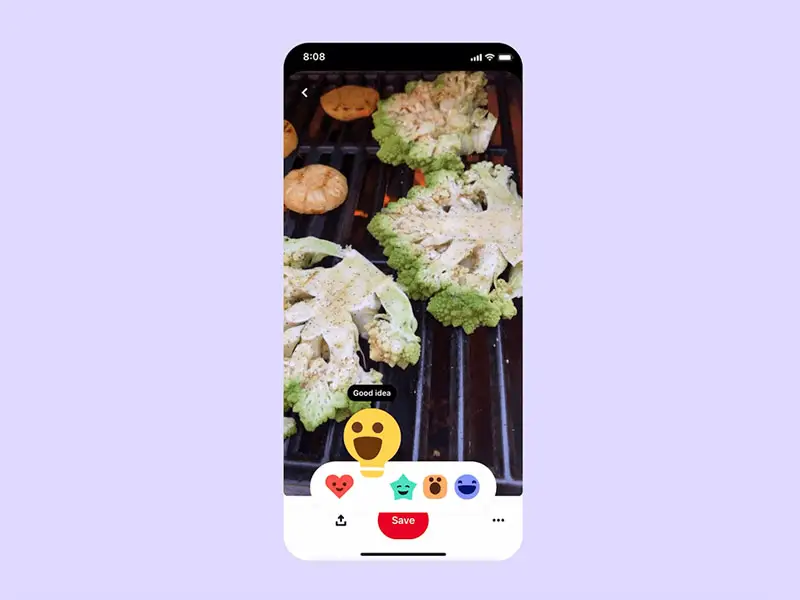 Users can also now react on Video and Story Pins with positive responses such as "great idea," "wow," or "thanks".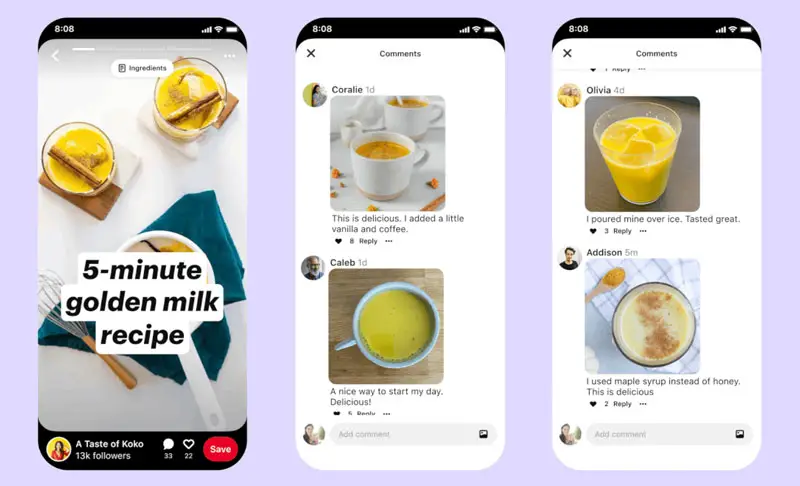 Creators and Pinners can interact with image and text comments, and a new engagement tab lets creators like or respond to photos on their Pins and connect more with their audiences.
Updated Analytics hub
The new analytics hub lets creators track performance and measure the impact of their posting in detail.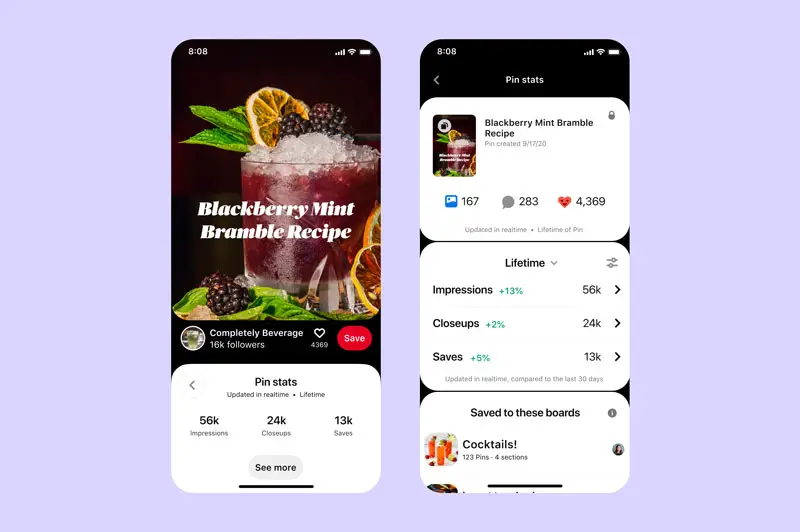 Creators are able to see metrics like impressions and engagement, along with a more detailed view of how their content is performing, displaying the categories and interests that their audiences engage with most.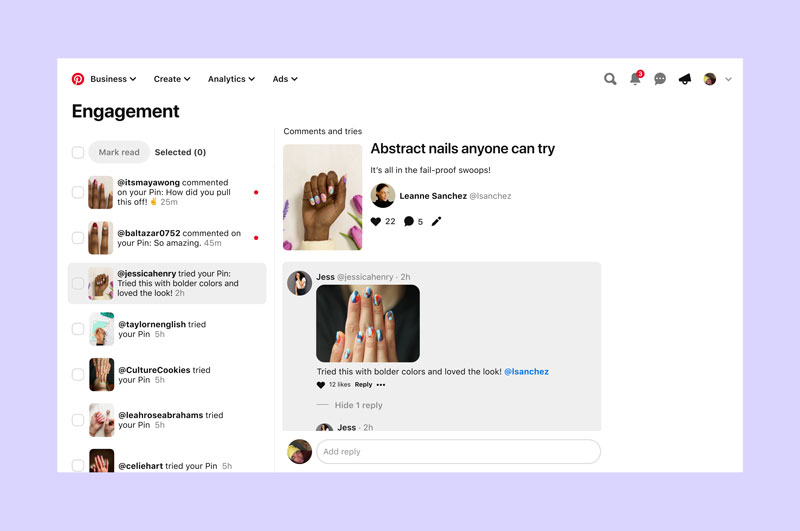 ---
You might also like
---
More from Pinterest
---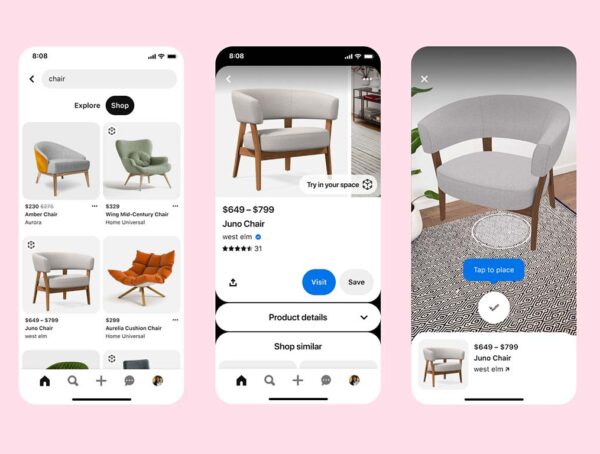 Pinterest is releasing a new AR Lens that lets users see how furniture would look in their homes before buying …