Pinterest is introducing Mobile Ad Tools, a new feature that lets businesses easily create and manage their ad campaigns right from within their mobile devices.
People visit Pinterest to discover new ideas, and they come to the platform with an open mind, ready to try out new things. This makes Pinterest the ideal platform for businesses to reach them while they're in an environment that is inspiring to them and in the decision-making process.
During the last year, Pinterest has added many self-serve ad tools to make this easier for businesses. Now, Pinterest is introducing Mobile Ad Tools, a new feature that extends the ability to easily create and manage Pinterest ad campaigns to mobile devices as well. Mobile Ad Tools offers "simplified ad creation with consolidated targeting options," letting advertisers set up Promoted Pins without all the guesswork.
By using Mobile Ad Tools, advertisers can increase brand awareness and drive performance as they reach new customers on the platform, and without going over their budget.
To start advertising on mobile, businesses choose a Pin from their business profile and then select the right automated or custom targeting options for their campaign. After choosing the Pins they want to promote, and their targeting, advertisers can then select the duration of their campaign – and its daily budget.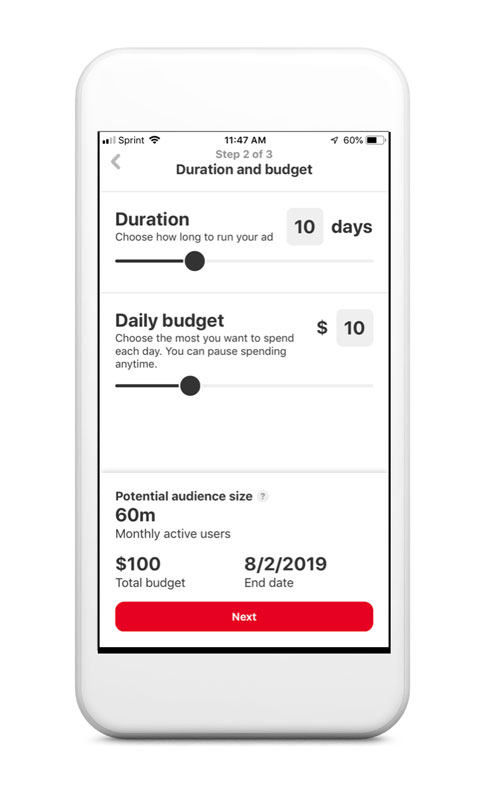 After filling out their billing information, they can then simply publish their ad — all of this, from a mobile device.
Mobile Ad Tools also let advertisers adjust budgets and targeting, pause their ad, editing the URL destination, and the campaign name while on the go. Metrics available to them include advertising spend, remaining campaign duration, impressions, clicks, click-through rate, and saves.
---
You might also like
---
More from Pinterest
---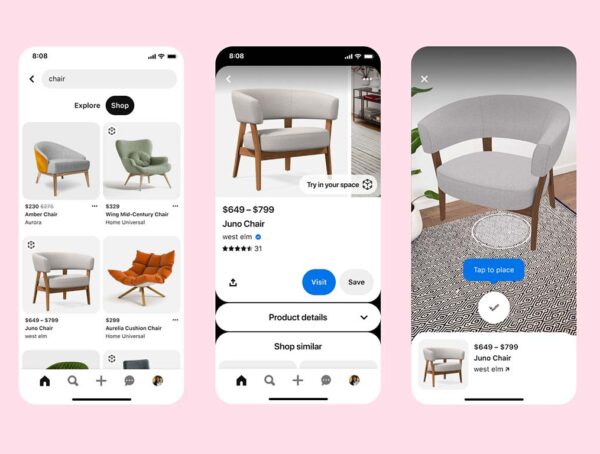 Pinterest is releasing a new AR Lens that lets users see how furniture would look in their homes before buying …