Pinterest has integrated itself into Messenger with a new bot and chat extension. Messenger also updated its sharing SDK, improving sharing to its platform.
There are over 200 million people who use Pinterest each month to search for and find ideas, and they share over 1 million Pins to Facebook Messenger each week. That's why Pinterest is launching a new Messenger chat extension and bot, to allow Pinners to easily share and collaborate with their friends or family on the messaging platform.
The Pinterest chat extension for Messenger which is being rolled out currently, makes it simpler to share Pins and to collaborate on Messenger, as it allows users to do so without ever leaving their conversations on the platform. Also, Pins that are shared from the Pinterest mobile app to Messenger, will directly link to the new chat extension.
Pinners will be happy to know that their sharing experience has been improved significantly, as the full image of a shared Pin will now appear within the Messenger conversation. The chat extension allows for a "richer, more integrated" experience, allowing users to respond to an idea, share more Pins, as well as access Pinterest's search and Related Pins.
For now, the chat extension will only be available to Pinners who use the English version of Pinterest on either iPhone or Android – Make sure you update your app to version 6.40 on iOS or 6.45 on Android to get the feature.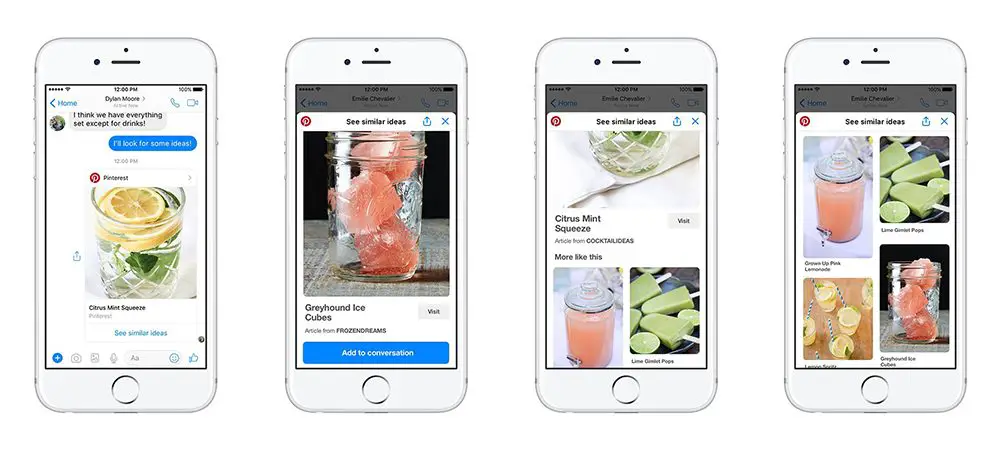 On the other hand, the Pinterest bot for Messenger brings Pinterest Search directly into Messenger. All you have to do is start chatting with the bot and choose a topic to get started. Hayder Casey, Pinterest engineering manager who announced the new features, explained that the bot
[quote]is an early exploration into AI interactions for Pinterest, allowing users to engage with the product in a more natural and conversational way.[/quote]
It's certainly a great start, and most has many future opportunities that can be tapped.
The Pinterest bot for Messenger is already available on the web across all platforms.
Finally, Messenger itself announced an update to its sharing SDK, making all the above possible, and welcomed Pinterest to its family of 200k bots on the platform. The update allows developers to now use Message templates for content that will be shared from native mobile apps. This way they can control the app-to-Messenger experience of their users, making it much more conversational and contextual.
As Heath W. Black, PM at Facebook/Messenger explains,
[quote]the new Messenger sharing SDK gives people more rich media, a more consistent experience, more opportunities to talk about your content and more context about the content they're clicking. Win-win-win-win.[/quote]
If you're a developer and would like to get started with the updated Messenger sharing SDK, all you have to do is download and implement it into your mobile app and link your Bot/chat extension to your Facebook App ID. Pretty simple, but incredibly effective!
---
You might also like
---
More from Pinterest
---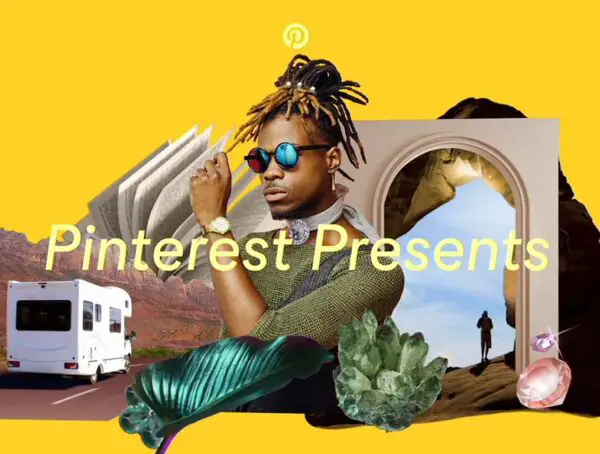 On March 10th, marketers and executives will gather to hear Pinterest's updates on its work across shopping, creators, trends, and …