Pinterest has announced several new UI components across its apps and website, especially for people who are visually impaired. 
Pinterest is a visual discovery platform – not so much a social network like Facebook or Twitter. But that doesn't mean blind or visually impaired people should be shut out. So Pinterest, in its effort to cater for Pinners with disabilities, has announced that all new UI components on the platform are more "inclusive for Pinners who are blind and visually impaired."
Pinterest says that it's its mission "to help you discover and do what you love," and everyone should be included in that mission. In order to understand what it would take to make Pinterest more useful for people with different levels of vision, the company partnered with Lighthouse for the Blind and Visually Impaired and has been having discussions with Pinners themselves, to find out "how Pinterest was (and wasn't) working for them." Following its accessibility audit, it created a list of areas to improve.
Announced in a recent blog post, some of these are:
Better screen reader support, making signing up, browsing and saving, easier and more usable.
Colour contrast sensitivity improvements, making colour palettes more readable and easier on the eyes. According to Pinterest, this improvement is "especially helpful for Pinners with sensitivities to bright colors and those who have low vision."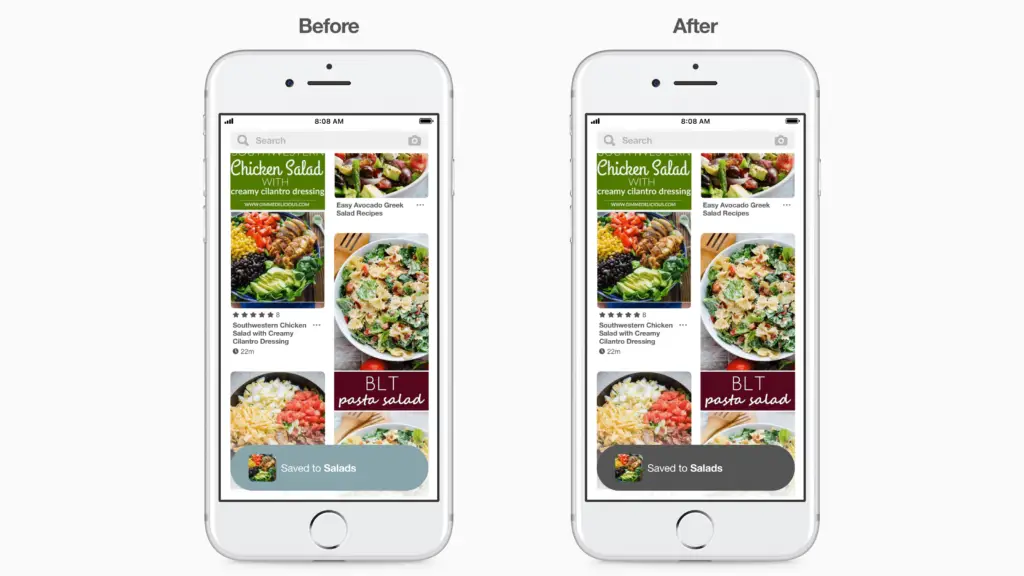 Focus indicators helping people with mobility or visual differences use a keyboard, or another device, to navigate the site, seeing which part of it is in focus.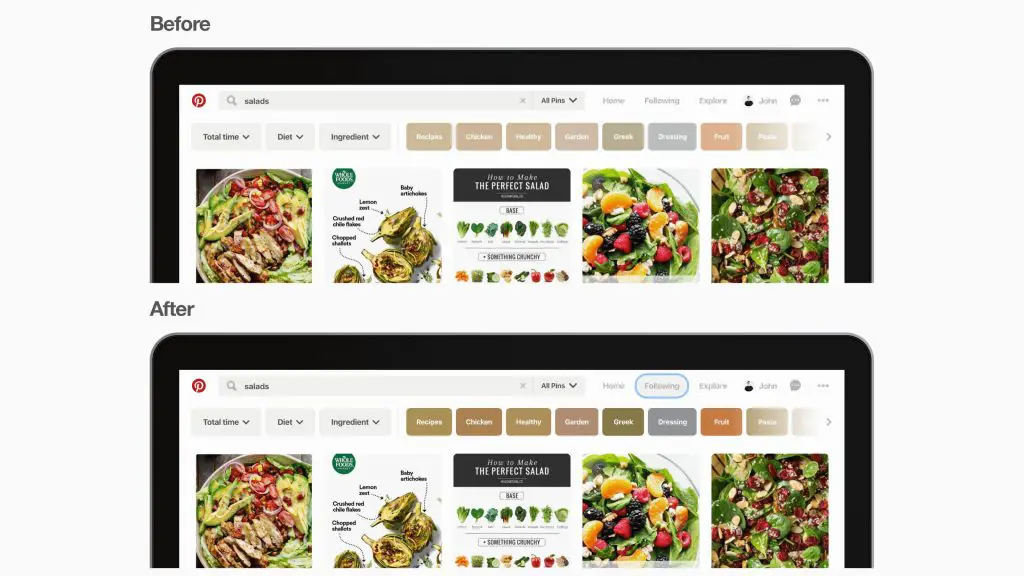 Along with the above, Pinterest also announced a set of "accessibility best practices for engineers and designers," and a new "UI library with accessible components." Furthermore, it has put accessibility checks in place to make sure that icons and components are labeled clearly enough. Finally, Pinterest's iOS and web versions now meet most accessibility standards and the company is working to bring all changes to Android soon.
---
You might also like
---
More from Pinterest
---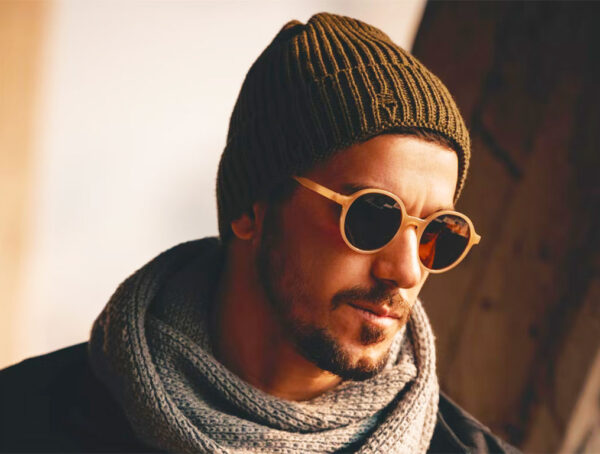 Pinterest published new insights revealing that the male demographic is not only growing, but also willing to spend more for …