Pinterest is integrating into Zillow to bring smart home tips and City Guides, in collaboration with Verizon Fios.
As Americans prepare for the upcoming moving season, Pinterest and Zillow have created a first-of-its-kind integration that brings helpful Pinterest content from Verizon Fios directly into Zillow.
A Zillow survey reports that 15% of homeowners plan to sell their property this year, while 11% of Americans say they have already moved in the past year. These trends are also reflected in Pinterest searches, where "moving house hacks" have increased by 80% in the last four weeks, while "best way to pack for moving" has surged 284% year on year.
Looking to help people move, Pinterest is integrating into the real estate marketplace Zillow, in collaboration with Verizon. On the Fios Zillow Partnership page on Pinterest, people can find tips to make their next home move a smart one.
Tips and guides include something for everyone, ranging from "Automate your home and simplify your life" to "Easily control your whole house with a smart speaker" and beyond.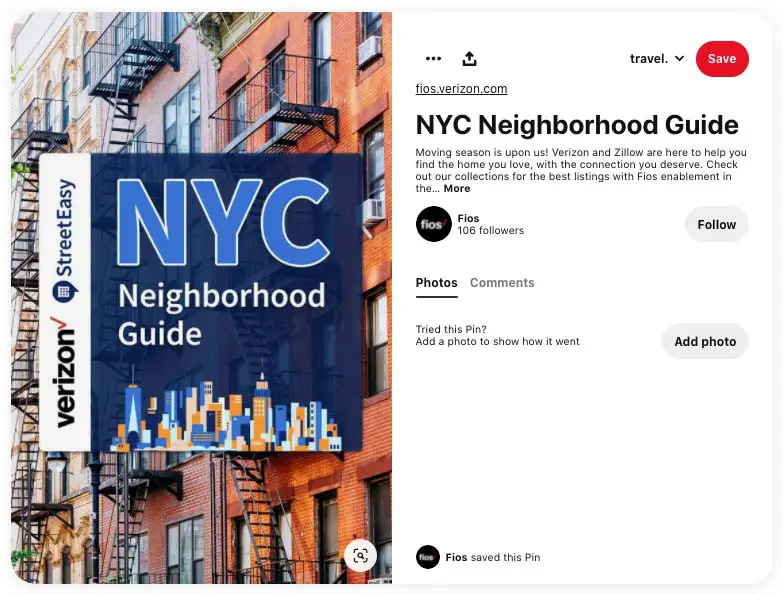 The NYC Neighbourhood Guide page, which hacks the Pinterest Collections format, links Pinterest users directly to searches in Fios-enabled cities. "Verizon and Zillow are here to help you find the home you love, with the connection you deserve."
In order to make searching for apartments more easily accessible, the City Guide directs Pins to StreetEasy searches filtered for Fios-enabled spaces.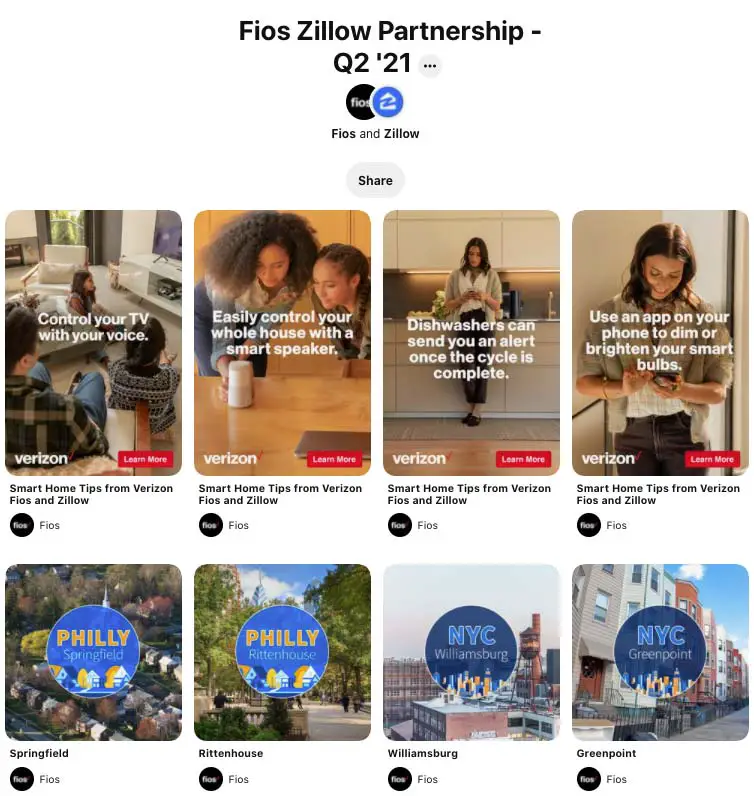 Movers are also presented with smart home and home internet tips from Verizon Fios on Zillow, where a dedicated page showcases a custom Pinterest board to inspire home shoppers on Zillow.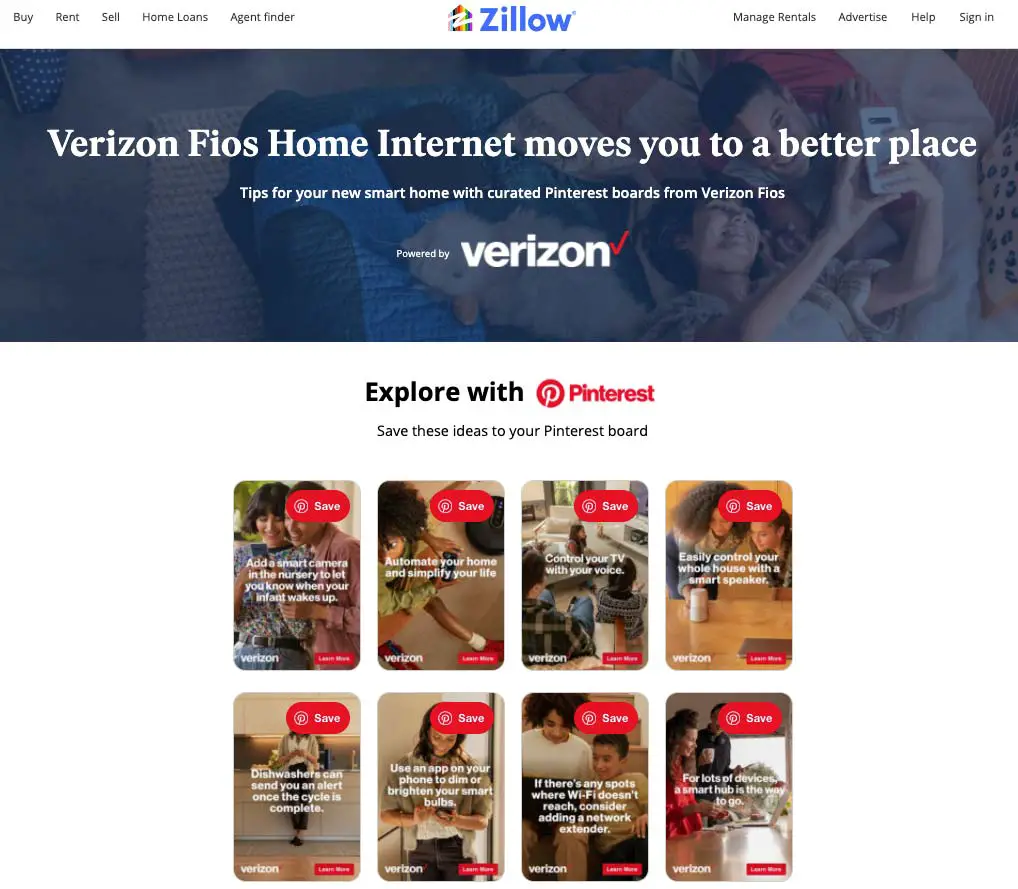 The real estate marketplace company has historically been known for enabling home shoppers to make smart decisions – and to dig Pinterest's style format.
In 2013, Zillow launched an iPad app, Zillow Digs, that provided visual inspiration to home shoppers and homeowners.
Coincidentally, the app looked a lot like Pinterest, as users could create, save and share Boards of ideas and decor they love, browse Boards created by others, comment on photos and follow people with similar interests.
---
You might also like
---
More from Pinterest
---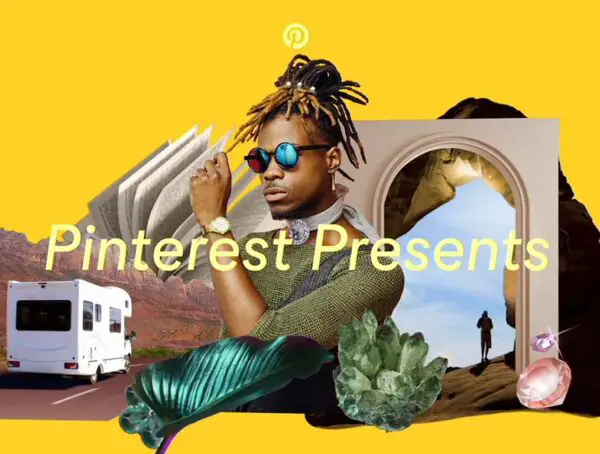 On March 10th, marketers and executives will gather to hear Pinterest's updates on its work across shopping, creators, trends, and …