Pinterest announced new features that make Pinterest more shoppable and empower creators to publish content that they can monetize.
At its Creators Festival earlier this week, Pinterest announced several new products and features for brands and creators. The latest updates will make Pinterest more shoppable, enable first-time experiences such as visual search on video content and empower creators to publish high-quality content that drives meaningful engagement with their communities.
Furthermore, the updates pave the way for creators to get paid for inspiring content and offer Pinners more ways to watch, make, and shop creator content.
The inspiration platform is integrating Idea Pins with AR Try on, its augmented reality beauty features, to make them more shoppable. A new Try on sticker will be available for creators to tag their Idea Pins. For example, they can add lip products, one of over 10,000 Try on-enabled product links, and invite Pinners to try on the product and shop right from the Idea Pin itself.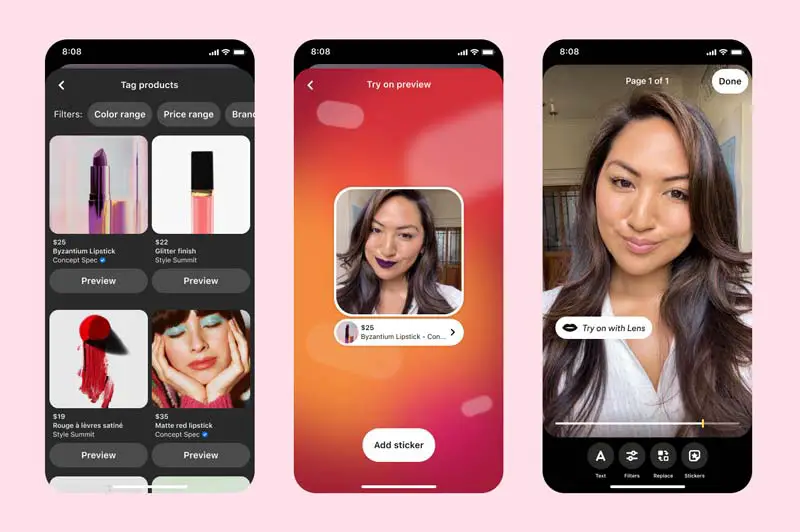 Pinterest has also introduced a new "Watch" tab – a full-screen feed of Idea Pins -where users can scroll through and engage with fresh content from creators. The Watch tab will show users Idea Pins relevant to their tastes and preferences.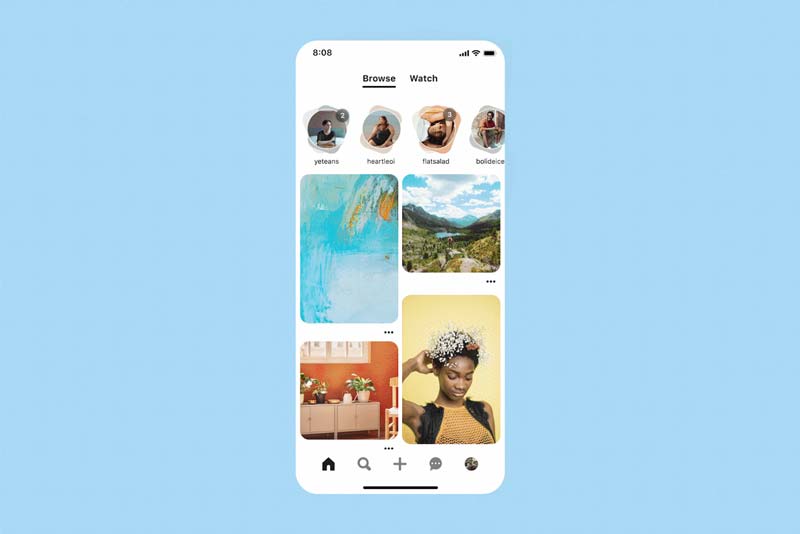 To further empower users with the choice of how they'd like to be inspired, Pinterest also added a new "Browse" tab, an option that improves on Pinterest's traditional inspiration feed.
Another feature, called "Takes," allows creators to engage more meaningfully with their communities and enable them to inspire Pinners to try something new, unlike other apps focused on entertainment and passive scrolling.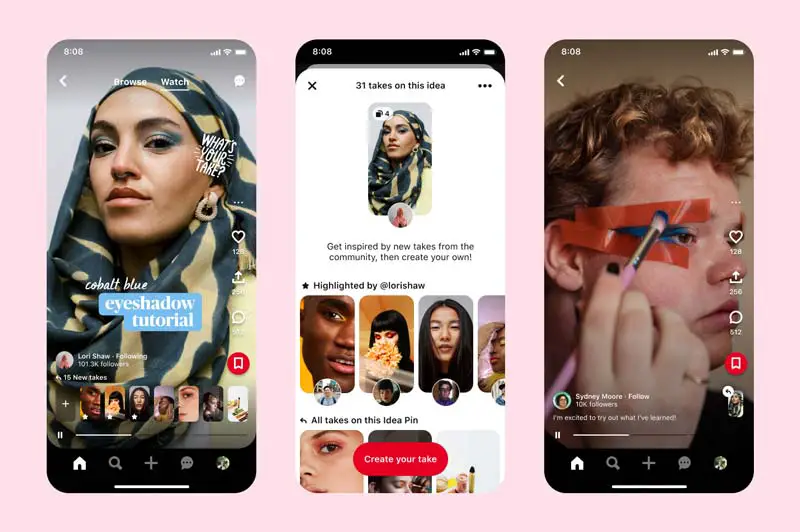 With Takes, Pinners' responses will link back to the creators' original Idea Pins, and creators can also highlight top takes from Pinners.
In addition to the above, Pinterest is also kicking off its global "Create Your Take" activation, featuring celebrities like Jennifer Lopez, Megan Thee Stallion, Storm Reid, and others. With the activation, each notable creator will share an inspiring Idea Pin, encouraging Pinners to build on it and share their take.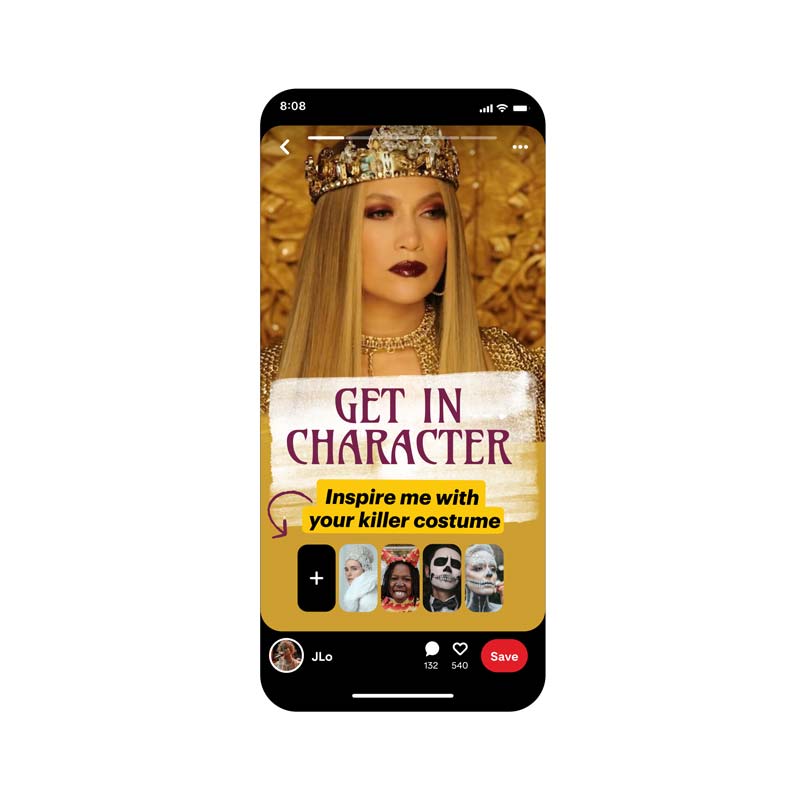 The activation will be rolling out between October 2021 and March 2022 in the US, Canada, UK, Australia, Germany, and France.
"For years, I have used Pinterest for fashion inspiration and beauty trends. It's the positive corner of the internet where I can be myself, explore ideas and try new things, which is why I am excited to become a Creator on Pinterest and to hopefully inspire others with my Idea Pins," explains Storm Reid. "I appreciate that the platform has many unique features, inclusive technology, and strives for a kinder social media experience."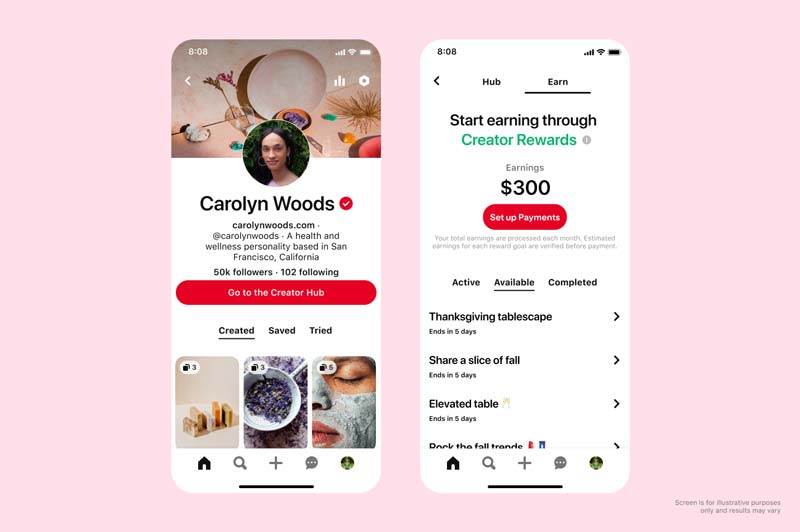 Finally, Pinterest has also announced a new $20 million "Creators Rewards" fund – its first-ever in-product monetization program for creators. It will allow creators to earn money for sharing their passions and inspiring meaningful engagement through their content.
---
You might also like
---
More from Pinterest
---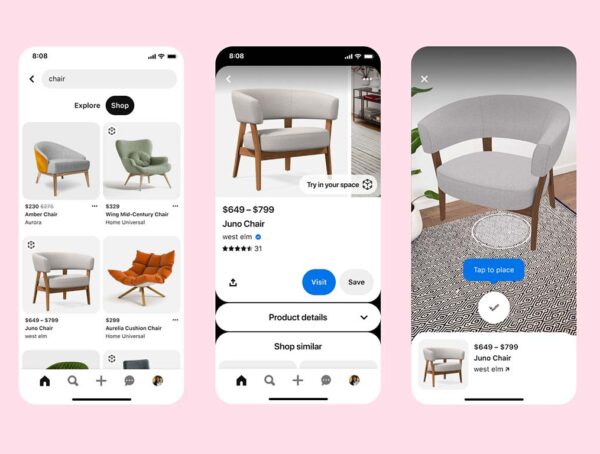 Pinterest is releasing a new AR Lens that lets users see how furniture would look in their homes before buying …