Pinterest and Airbnb teamed up to help Internet users master the daunting task of trip planning for their spring and summer getaways.
Winter was long. Very long for some of us (even actually still happening.) So, as the warmer weather is finally around the corner, now is the time to start planning our spring and summer travel. But, where does one even begin?
The leading "planning" social media platform – a.k.a Pinterest – has partnered with Airbnb to help users master the daunting task of trip planning, "spark inspiration and help you discover new places to go."
The online guide includes travel insights for everyone, including nature lovers, space travel, and everything in between:
Getting back to your roots: Pinterest searches for nature travel were up 88% in January compared with January 2018, while in March, Airbnb searches were up 539% year-over-year for nature, 367% for meditation and 655% for hiking.
Out-of-this-world experiences: Searches for space travel on Pinterest were up 70% in January compared with the year-ago month, while Airbnb said it has almost 3,000 homes listed that are equipped with telescopes.
Calling all thrill seekers: Pinterest searches for adventure travel are up 693% in January versus January 2018, including swimming holes (up 260% year-over-year), abandoned amusement parks (185%), cave diving (143%) and surprise destinations (192%). Airbnb said it also sees more searches for adventure- and passion-based travel, noting that it teamed up with the World Surf League in 2016 to unlock some 10,000 surfing-related experiences worldwide.
Who doesn't love a good bargain?: Searches for budget travel on Pinterest were up 64% year-over-year in January. And according to Airbnb internal data as of March 4, cities, where the average per-night cost for bookings is below $75, include Bologna, Italy; Busan, South Korea; Ottawa, Ontario; Rio de Janeiro; and Bali, Indonesia.
Thinking green: Searches for sustainable travel on Pinterest were up 56% from January through September 2018 compared with the same period in the prior year.
Puppy friendly pads: Pinterest searches for dog-friendly vacations were up 146% in January compared with January 2018, and Airbnb said it has more than 1.3 million pet-friendly listings across the globe.
From chilly winter to tropical chillin': Airbnb said destinations seeing the most year-over-year growth in bookings for March 1 through April 29 are: Monterrey, Mexico (678%); Carolina, Puerto Rico (643%); Santos, Brazil (432%); San Juan, Puerto Rico (392%); and Dapa, Philippines (380%). And Pinterest said searches in January for cold to warm travel outfits were up 152% year-over-year.
Where will you go?
---
You might also like
---
More from Pinterest
---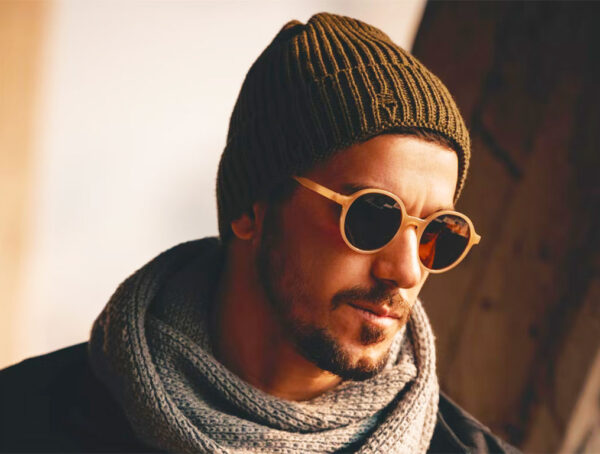 Pinterest published new insights revealing that the male demographic is not only growing, but also willing to spend more for …