This might be a bug, this might be a test, but Facebook is no longer showing PTAT (People Talking About This) on Pages this morning.

Do you experience this on your pages too?
Facebook is known to roll out the new insights to page admins and maybe this is linked. However PTAT was always meant to be available to all fans visiting a page in order to evaluate how engaging the content was on the specific pages. Did Facebook take a step back on this?
LATEST UPDATES:
10:16am -It seems this is probably a bug, most likely linked to the current upgrading of insights. This screenshot of our Facebook Page quick insights actually supports this theory (data is missing). Although this info is only visible to admins and not to fans right now.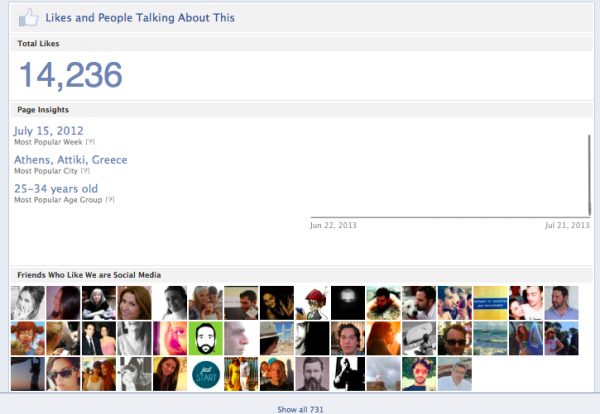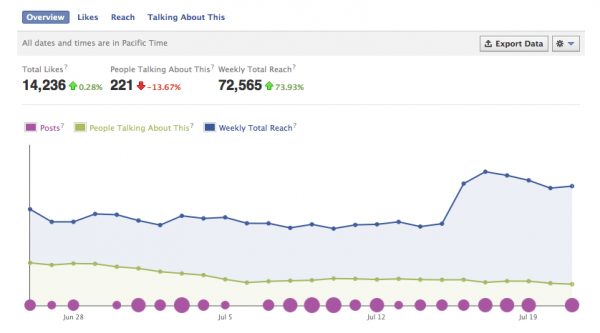 25/7 – Facebook Stated It was a Coding Flaw – PTAT Should now be back on screen for all users.
Related Stories:
More from Facebook
---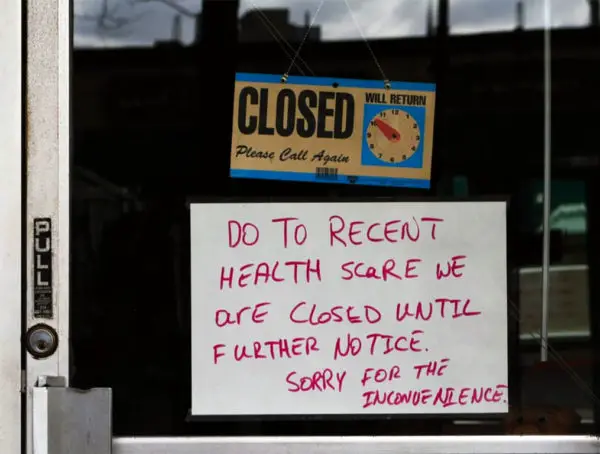 Facebook announced it's investing $100 million in cash grants and ad credits to help 30,000 small businesses in over 30 …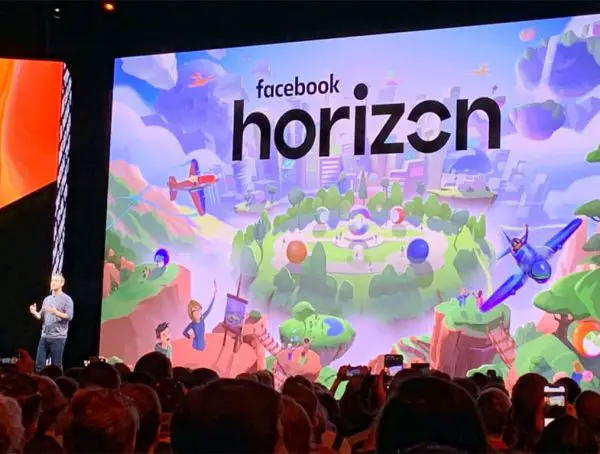 Facebook last week started sending out invites to the closed alpha version of its Facebook Horizon VR platform announced last …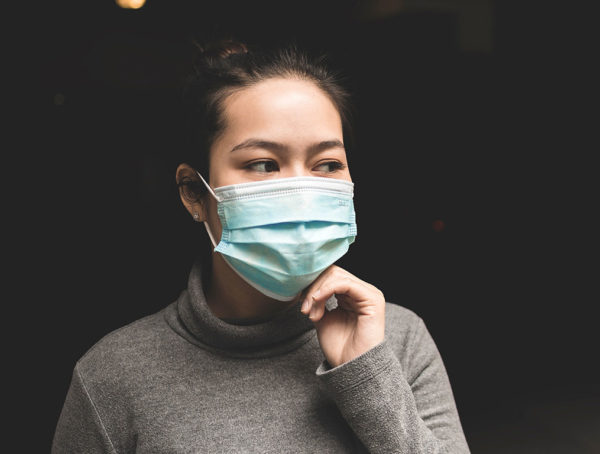 Facebook has announced it is temporarily banning ads and commerce listings that are selling medical face masks.
Editor Picks
---