We are gearing up for the Holidays with our 2022 Holiday travel style guide for Digital Nomads.
As a digital nomad, you know the importance of traveling light, while always carrying everything you need to do the job. And of course, you also want to travel in style. So this year we decided to dive in and help you figure out your next packing list, with our 2022 Holiday travel style guide for digital nomads.
From what to wear while traveling to all the "bare" necessities you need to do the job and stay comfortable, we have you covered. And it all starts with a great backpack of course.
Luggage is key, you know it. You want something that will help you carry all your necessities, from clothing to toiletries and everything you need to do the job. And that is why we absolutely love the YETI crossroads backpack.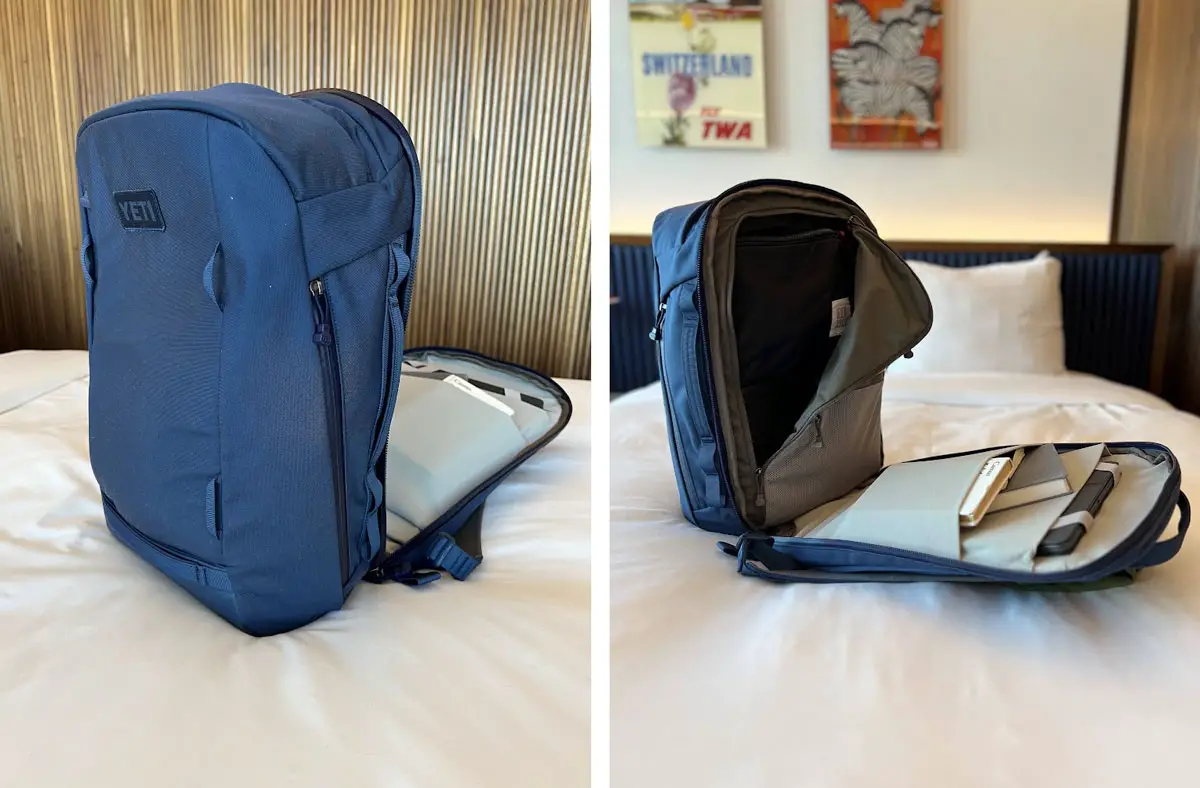 The crossroads backpack from YETI is everything you need from a lightweight carry-on. Its 'incognito' compartment makes sit easy to keep your clothes and gear separate and the clamshell opening (180º fold-opening) combines the convenience of a suitcase with the portable ease of a backpack. Plus, you will love the shock-absorbing and TSA-friendly laptop and tablet sleeve, which will provide full peace of mind when traveling with your most important gear!
Speaking of gear, we know you never travel without all of your favorite accessories, and neither do I. Here are some of my personal must-haves when I travel: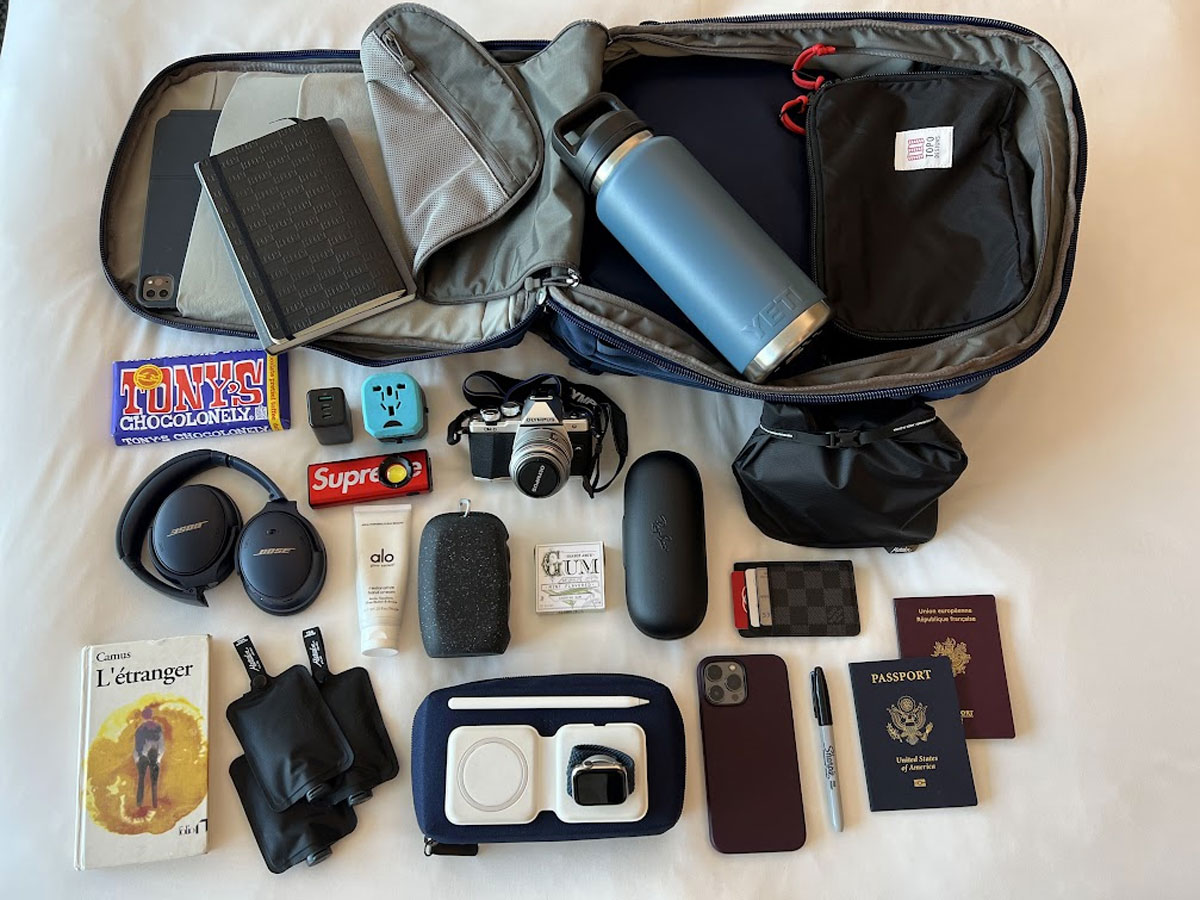 I like to keep my bag organized and my toiletries safe from any possible spill. And for that, I recommend you check out Matador's toiletries accessories. They are ultralight, leakproof, and TSA-approved! The FlatPak Waterproof Toiletry Case was large enough for all my travel needs and I loved how the Toiletry Bottles have built-in "hooks" you can use to hang your body soap and shampoo right where you need them!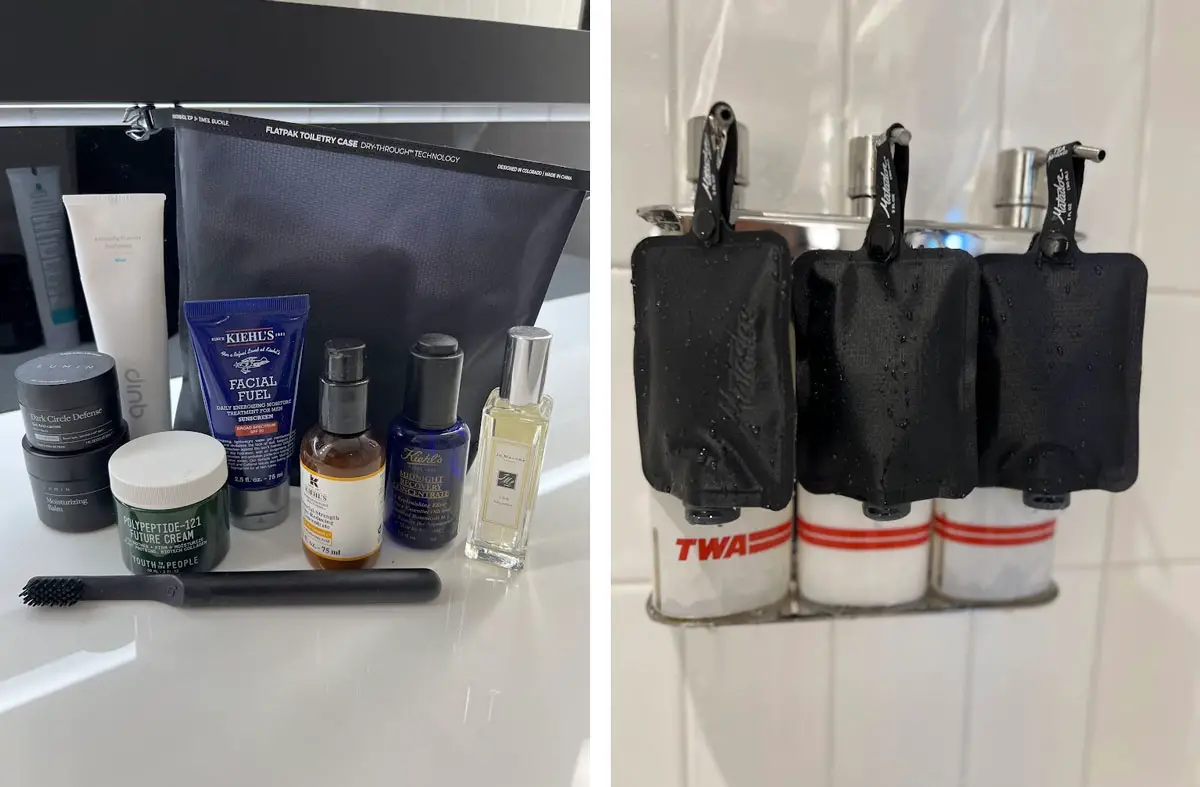 And of course, I never travel without my phone and Apple Watch. And to keep them charged, I love the MagSafe Duo Charger from Apple. I also never travel without my favorite snacks and a good book for when I need to disconnect.
Ok, our bag is ready now. The only thing left is to decide what to wear. When I travel, I always choose comfort first, but I am not willing to forget about style too. This year, I chose the Talus tech pants and Stride jacket, both from ALO.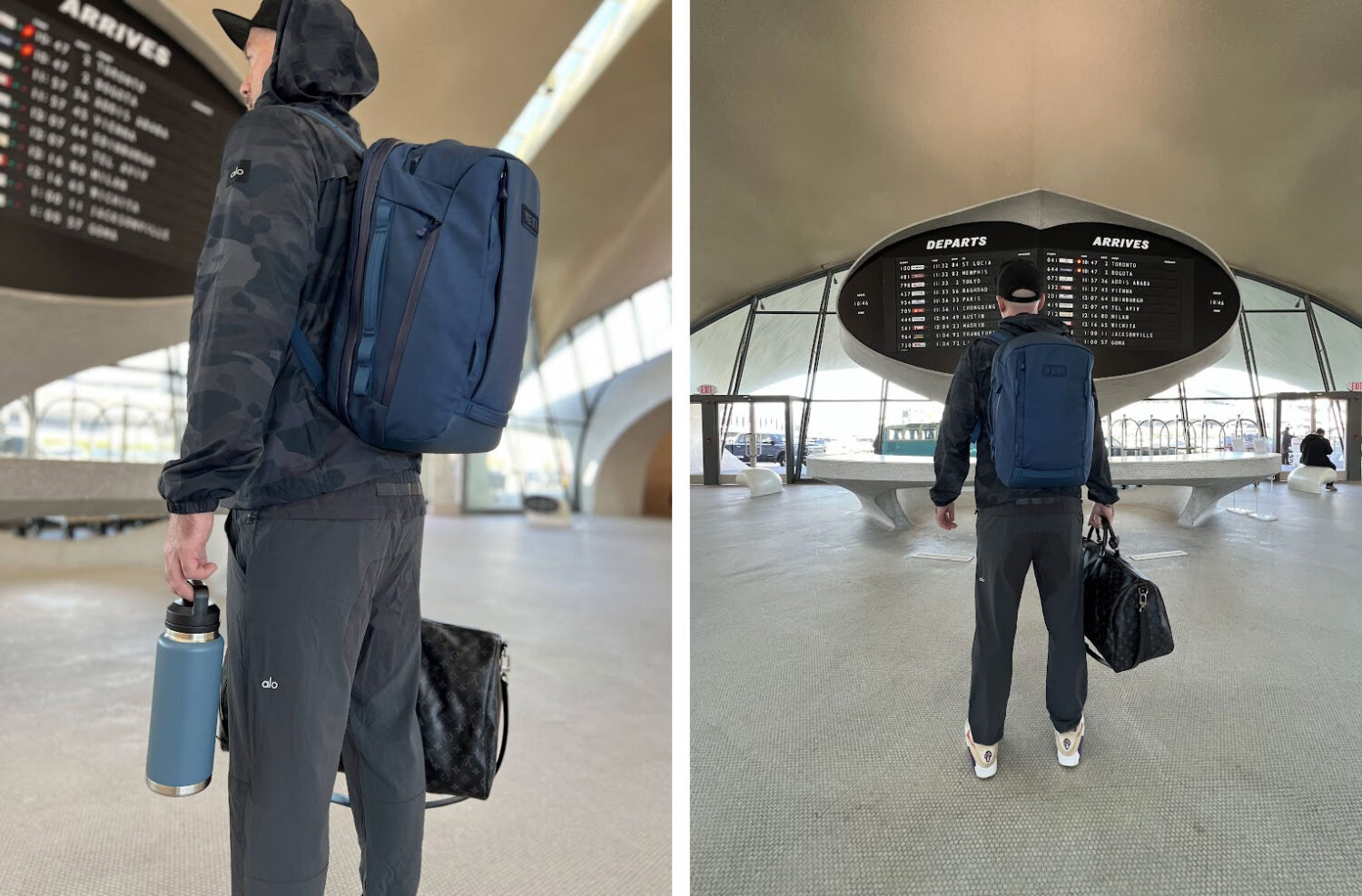 The Talus tech pants are super-durable and water-resistant. That means they can withstand any type of bad weather of course, but perhaps more importantly (if you are anything like me) they will save you from any embarrassing stains, like the ones which seem to always occur when trying to enjoy (bad) airplane food while being totally cranked up in the middle seat. I also love the ripstop panels at the knees, seat, and yoke which add to the durable style.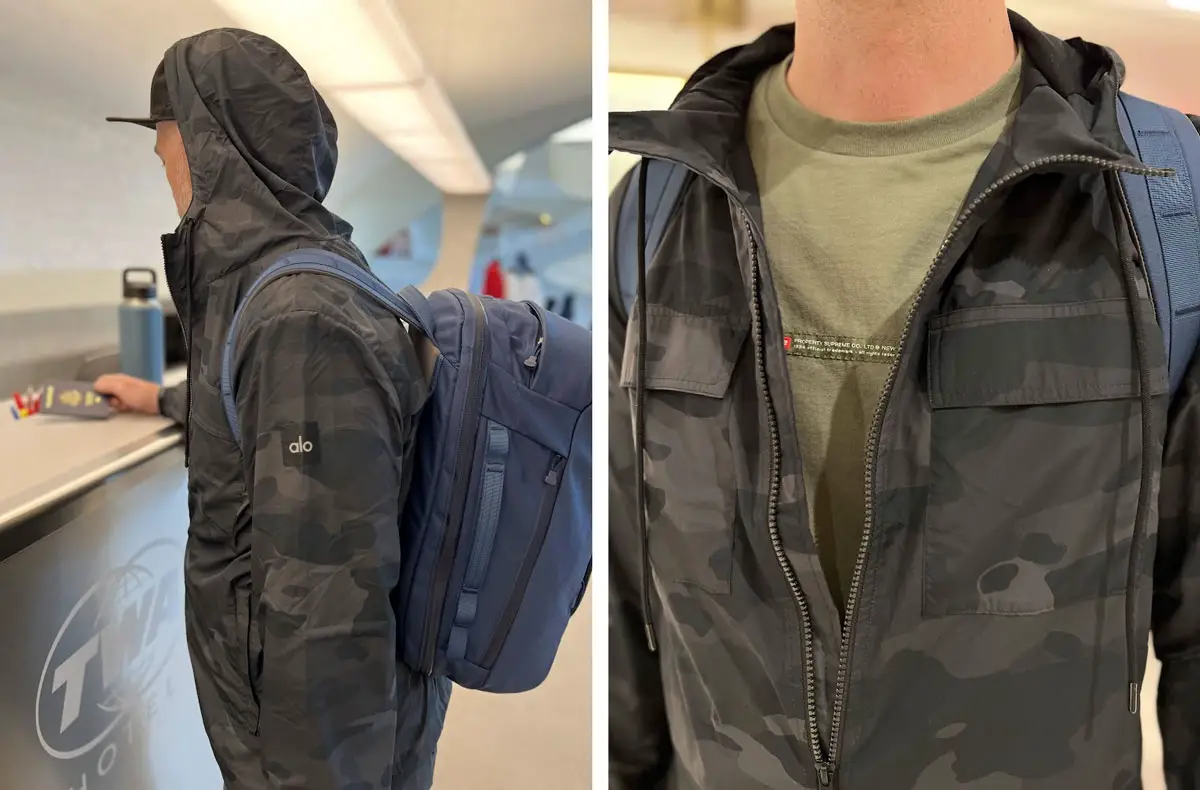 The Stride jacket is super lightweight yet kept me very comfortable to-and-from. Windy outside, too warm in the airport, or out-of-control AC on the plane: no problem, this jacket was simply my best friend when traveling thanks to its adjustable bungee waist and elastic cuffs. I also really appreciated the camo print which is always an easy fit, no matter your style
Of course, style is personal so we would love to see what your traveling gear looks like. Tag us on Instagram or Twitter (@wersm) with a shot of your favs this Holiday season.
---
You might also like
---
More from Lifestyle
---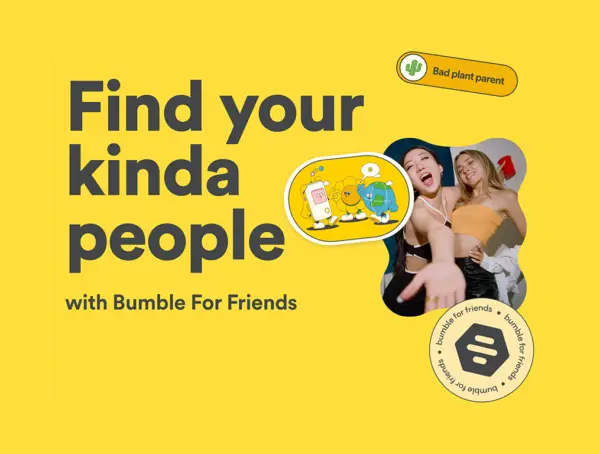 Dating app Bumble said it is testing a separate app, Bumble for Friends (BFF) in select markets to help users …