Leading NFT marketplace OpenSea has partnered with Metalink to gate out hacks on its Discord.
As crypto fans grow increasingly suspicious of security on Discord, NFT marketplace OpenSea announced a partnership with communications app Metalink to prevent hacks on Discord DMs by providing NFT communities with a token-gated channel hosted on Metalink.
Such channels will be accessible exclusively on a proof of ownership basis for NFTs. In this way, the new server OpenSea launched on Metalink will give verified owners of its collections a direct channel for support, feedback, and updates.
Recently, scammers have increasingly plagued the Discord communities of NFT holders, posing as customer service representatives and asking for personal details about users' cryptocurrency wallets.
The partnership will help clean up OpenSea's Discord channel by linking rightful NFT owners with authenticated OpenSea support representatives.
In a letter sent to the Metalink community on Tuesday, Stevey Tromberg, head of community at OpenSea, states:
"OpenSea will be partnering with Metalink as we seek to engage more deeply with the NFT ecosystem. Our goal is to create a direct channel for you to interact with OpenSea to get support, offer feedback, receive updates, and share any other information that will help us better serve you. We will have dedicated community support staff from OpenSea spending a few hours a day in Metalink. All of whom will be marked as verified OpenSea staff [throughout the Metalink platform]."
However, the exclusive customer service will not be available for all, at least for now.
As Tromberg explains, the service will initially attend only verified owners of Metalink's supported collections – Bored Ape Yacht Club, World of Women, CyberKongz, and a few others – who purchased their assets from the leading platform. "Without message requests, the ability to see who owns which NFTs, or seamless verification, it's difficult to feel safe on other chat platforms," he concluded.
---
You might also like
---
More from Tech
---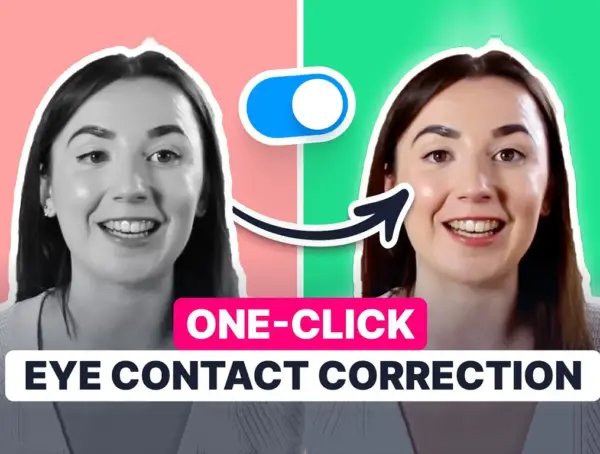 How many times have you struggled to keep eye contact with a camera when filming a video and reading off …