Nike has revealed "Nikeland," a Roblox-based virtual world modeled after fields and buildings at its headquarters.
Last week, Nike launched Nikeland, a new virtual world on Roblox's immersive 3D space, where Nike fans can connect, create, share experiences and compete.
The personalized world, designed with the backdrop of Nike's world headquarters, builds on the company's broader goal of turning sport and play into a lifestyle.
In Nikeland, Roblox players can test their skills competing with their friends in various mini-games, such as tag, the floor is lava, and dodgeball. In addition, Nikeland also offers creators a tool kit to easily design their own mini-games from interactive sports materials.
Nikeland encourages visitors to "get more active" with the use of real-life movement. The accelerometers in their mobile devices transfer offline activity to online play. This way, users can move their device and body IRL to pull off long jumps or speed runs.
Developers have also created a digital showroom where users can sport their digital outfits with special Nike products for their avatars.
The showroom hosts a variety of Nike apparel staples like ACG and Nike Tech Pack, along with an official Roblox colorway of the Mercurial football boot to experience global football, classic gear like the Air Force 1 and Nike Blazer, and new drops like the Air Force 1 Fontanka and the Air Max 2021.
Nike's participation within Roblox effectively brings down the most significant barrier in sport: access. The virtual land is free for anyone to visit and experience on the metaverse platform. In addition, players are rewarded with Blue Ribbons and Gold Medals for competing in yards, building their yard, exploring, and finding Easter eggs.
Players can then use Blue Ribbons to get building materials for yards and Gold Medals to unlock virtual products for avatars.
Lastly, Nike is bringing the digital world to life at Nike's House of Innovation in New York City via Snapchat. A unique Snapchat lens will allow visitors on the kids' floor of the Nike HOI to see the space transformed into an augmented reality version of Nikeland.
The immersive experience will include its signature avatars, fun games to play, and Nikeland-inspired Easter eggs to find.
---
You might also like
---
More from Lifestyle
---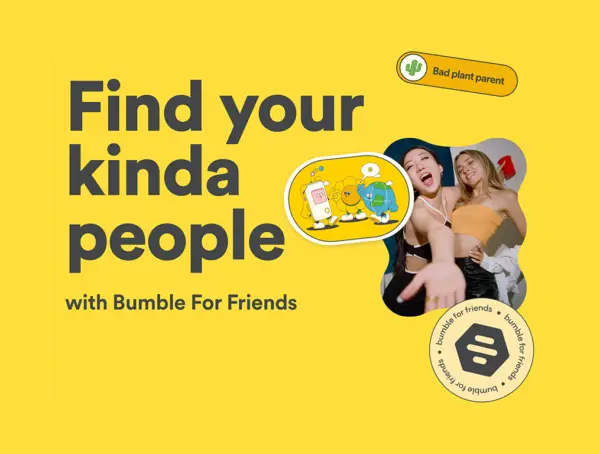 Dating app Bumble said it is testing a separate app, Bumble for Friends (BFF) in select markets to help users …