After bringing some rare items to Roblox last year, Gucci is entering the metaverse with a virtual experience on the online game platform.
Intent on expanding its brand awareness to younger audiences, Gucci is taking its collaboration with Roblox to the next level, by creating Gucci Garden, a virtual brand experience right within the online game platform.
Last year, the fashion powerhouse collaborated with Roblox to release rare virtual accessories on its platform but has now recreated an entire virtual art installation.
The virtual event is a reproduction of Gucci's real-world multimedia installation taking place at the Gucci Palace in Florence, Italy, in celebration of the brand's 100th anniversary. The IRL space, "Gucci Garden Archetypes," is available for virtual tours on a dedicated website.
However, anyone can wander through space on Roblox, and buy Gucci virtual items for two weeks, starting Monday, May 17, 2021.
The exhibition revisits Gucci's creative work under the creative direction of Alessandro Michele, presenting rooms and spaces celebrating some of the most audacious campaigns of the past decades.
Among others, it features iconic rooms such as a sensory-overloaded "Tokyo Lights," filled with endless noises, lights, and colors, evoking the clamor of the Japanese city's streets.
Morgan Tucker, Roblox senior director of product, recently explained to Vogue Business that the metaverse experience has added "a level of immersion that would match, if not exceed, what you see in the real world, and really pushes the limits of what the platform is capable of."

All users are able to enter the event with a gender-neutral avatar reduced to a mannequin. This represents our experience of coming to this world as blank canvases. As the experience progresses, and the avatar mingles with surrounding rooms, patterns and colors emerge. These then begin to take shape as though the avatar is "absorbing" the experience inside out.
Virtual accessories and clothes can be purchased on the Roblox catalog to be collected and worn. The resulting outfit will then be displayed temporarily in the main lobby of the event server for users to download and share on social media.
Roblox, which has historically been popular among pre-teens, is rapidly growing among 21 to 30-year olds. With its 42 million daily active users, and 17-21 year-olds as its fastest-growing audience, the platform is deepening its relationship with the culture of a new generation.
Gucci won't allow itself to be left behind on this trend – and is seeking to establish brand awareness among teens in their familiar territory.
---
You might also like
---
More from Tech
---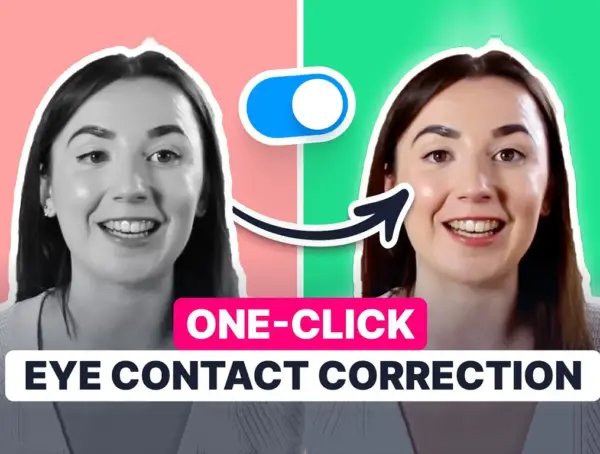 How many times have you struggled to keep eye contact with a camera when filming a video and reading off …