Reddit is extending its content partnership with the NFL, expanding its offering, and creating new sponsorship opportunities. 
The NFL and Reddit have announced the extension of their content partnership ahead of the 2021 NFL regular season. Since 2019, the two have collaborated in giving NFL fans access to exclusive content and Ask Me Anything (AMA) sessions.
The new agreement sees an extension of the duration of the collaboration, as well as the addition of more unique opportunities for fans and advertisers alike. 
The NFL communities on Reddit receive around 303 million monthly views. With its 2.1 million community members, the r/NFL subreddit provides the means for engagement – and the 32 NFL clubs together gather a total of more than 3.8 million members. 
The partnership extends its support and will continue to provide all-access AMA sessions with players, Legends, and club personnel, exclusive content including video content, and opportunities to engage directly with the League. 
One of the most popular AMA events so far, hosted by Maurice Jones-Drew in r/fantasyfootball, reached an audience of 1.8 million views and a 93% Upvote rate. 
The brand collaboration, now in its third year, has contributed to shaping Reddit as the go-to destination for NFL fans, and most of the conversation occurs around topics such as recent games (71%), highlights of big NFL plays and moments (69%), and to learn more in-depth information about NFL games, teams or players (75%).
"Our partnership with Reddit will allow us to explore new content opportunities, while still providing in-depth looks into the NFL through our successful AMA series and one-of-kind opportunities to advertisers," explains Blake Stuchin, Vice President of Digital Media Business Development at NFL.
With the renewal of the partnership, the NFL is also introducing new content to Reddit with additions such as historical highlights and behind-the-scenes access on and off the field.
The League will also use QR codes to create polls within NFL Network shows. Advertisers will have new opportunities to sponsor the custom content and engage with NFL fans on Reddit. 
"This partnership is not only a fantastic way to continue rewarding loyal NFL fans on the platform, it represents a very real opportunity for advertisers seeking to align their brand with the prestigious NFL shield in the most leaned-in, engaged environment on the internet," explained Reddit Global EVP and President of Advertising, Harold Klaje. 
You might also like
---
More from Reddit
---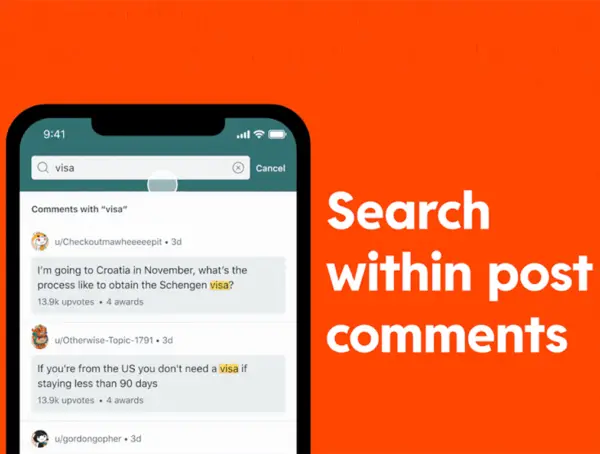 Users will now be able to search Reddit comments within a specific post right from the search bar. This new search …