Pornhub Sextainability introduces a special channel on the platform. For each video view, Pornhub will donate 10cts to help save the planet.
Pornhub partnered with 2030 or Bust, an environmental initiative dedicated to informing and inspiring people to reduce their carbon footprints through easily accessible everyday actions.
With Sextainability, Pornhub, once again, joins in on the effort the help save the planet. The platform launched a new channel called "Sexstainable: jerk off instruction (JOI)" with videos starring Pornhub models to educate and inspire its users to start acting more"sexstainably." And for the next 30 days, every video view accumulated under the newly formed channel will donate 10cts to 2030 or Bust.
"We're excited to educate people in a meaningful way that will not interfere with their regularly scheduled programming on Pornhub. Combining two things people really enjoy – sex and sustainability – made the most sense in creating our 'Sexstainable' initiative," said Kira Noir, Brand Ambassador, Pornhub. "After all, it's 2021 (finally!). It's important for all of us get down to business and come together…literally…to help save Mother Earth."
"We are thrilled to partner with Pornhub in getting the word out that not only is the climate crisis endable and that we have the power collectively to make that happen, but also that making that difference can be easy, sexy, and fun. We all want humanity to have a happy ending!" said 2030 or Bust Executive Director Laughlin Artz.
Videos on Pornhub's new "Sexstainable JOI" channel will feature Pornhub Models including Asa Akira, Kira Noir, Sai Jaiden, Princess Haze, Xev Bellringer, Karina Kova, Little Puck, Honey Gold, and HandsomeBen – giving explicit instructions to viewers on how to be more sustainable. Topics include how to mitigate food waste, save water and electricity, recycle responsibly, and more.
The Pornhub Sexstainability campaign is a collaborative initiative with ODD Company, a creative agency in Sweden.
This is the most recent campaign launched under Pornhub's philanthropic division, Pornhub Cares. Projects housed under this endeavor are focused on furthering the charitable contributions of Pornhub as a whole. Recent sustainability-focused campaigns the company has launched include "Dirtiest Porn Ever," which helped to clean the world's dirtiest beaches and to raise awareness around the growing pollution problem, and "A Ride With Pornhub," which promoted green mobility in Italy by offering Italians free rides on electric scooters.
---
You might also like
---
More from Care
---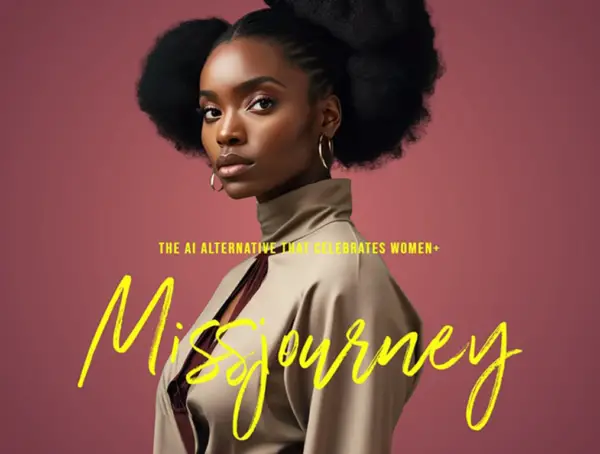 Missjourney is an AI tool that generates images exclusively of women, from CEOs to leaders, superheroes, doctors and engineers. TEDxAmsterdam Women …