LinkedIn announced a few new features in LinkedIn Messenger to make it as easy as possible for members to set up meetings.
Even in this digital age – where working and communicating remotely is the norm – face to face meetings are not only pleasant but also necessary. Whether it's to meet in person to iron out the details of a new partnership, look over a project together, or just to have a cup of coffee together, we all need some "face time" from time to time.
To make it easier for people to arrange to meet in person, LinkedIn started rolling out the ability to share availability when scheduling a meeting and a location feature that allows them to easily find a spot to meet.
After hearing from many members that they "often coordinate meetings" with those who they chat with on its Messenger feature, LinkedIn set out to streamline the process, giving them the ability to share availability and allow the other person to pick according to theirs.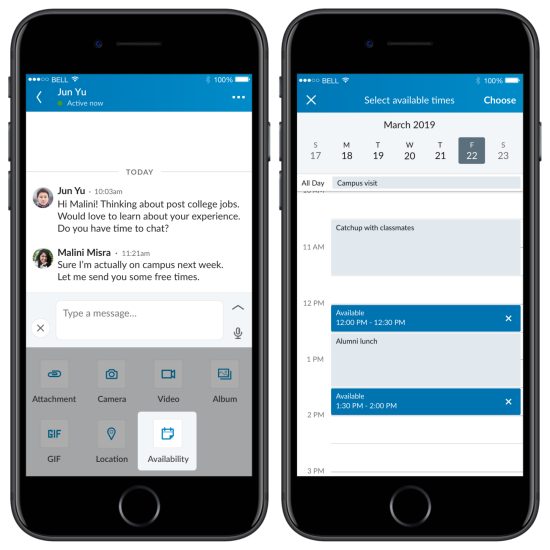 All they have to do is tap on the "Availability" calendar button in the conversation, and allow LinkedIn access to their local calendar to select among available times.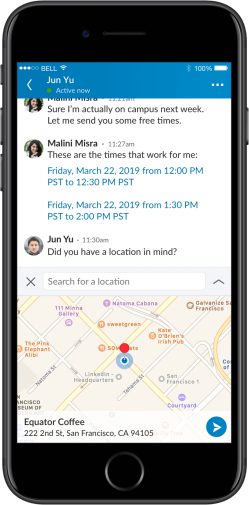 To make it easier for members to find a place to meet, LinkedIn now lets them find and mention locations directly from their chat. It also lets them share their current one-time location easily – also within the chat.
The video below explains even more about these features and what's next to come for LinkedIn Messenger. Both features are available on Android and iOS.
---
You might also like
---
More from LinkedIn
---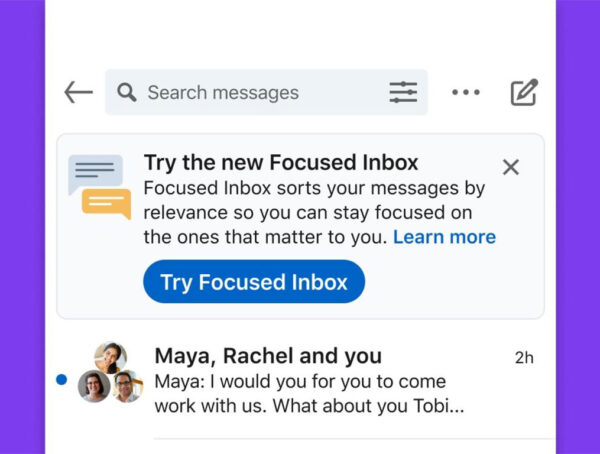 With Focused Inbox, LinkedIn wants to help you engage in the conversations that matter most. LinkedIn is rolling out a new …