Netflix will be launching its new Ad Tier on November 1, with 'hundreds' of brands already on Board.
The ad-supported new option will start at $6.99 a month.
In April of 2022, Netflix surprised everyone with the announcement of a new ad-supported subscription tier. Now it is a reality, launching on November 1 in Canada and Mexico, November 3 in the U.S., and coming soon after to a dozen countries including Australia, Brazil, Canada, France, Germany, Italy, Japan, Korea, Mexico, Spain, and the U.K.
"We at Netflix have a huge opportunity ahead to grow our viewing and to attract more subscribers, and part of that is having a wide range of price and plan options for different viewer needs," Greg Peters, Netflix's COO and chief product officer, said during a press call Thursday.
The ads will be divided into 15- and 30-second spots, and average 4 to 5 minutes. Basic with ads (that is what the new tier is called…) will offer both pre-roll and mid-roll. Netflix says it is using its internal content tagging team to find natural break points within programs to avoid disruption.
"Basic with ads" also comes with some extra restrictions. It will be available only one screen at a time, you will not be able to download titles to your devices and a "limited number" of films and movies (5 to 10% of the content) will not be available due to licensing restrictions (and this will vary from country to country based on licensing deals.) The upside though, is that you will still have HD video quality.
The inventory is nearly sold-out
While there is no way to really tell how many subscribers will choose the new ad-supported tier, things are looking good for business. According to Jeremi Gorman, Netflix's new president of worldwide advertising, the platform will have "hundreds of advertisers" at launch: "We've nearly sold out all of our inventory for launch. We've built our ads products to ensure that advertisers have an incredible experience as to our members."
Gorman added that the strongest categories include auto, CPG, travel, retail, and luxury brands. Netflix is also banning certain categories, including political or policy ads and ads that are for illegal products.
"Guns, explosives, weapons, fireworks, these kinds of things as well as smoking-related ads, or anything else that kind of feels like a get-rich-quick scheme," said Gorman. "They're all prohibited categories to ensure that our members are seeing the highest quality ads that provide the best services to them and resonate with their viewing experience."
---
You might also like
---
More from Lifestyle
---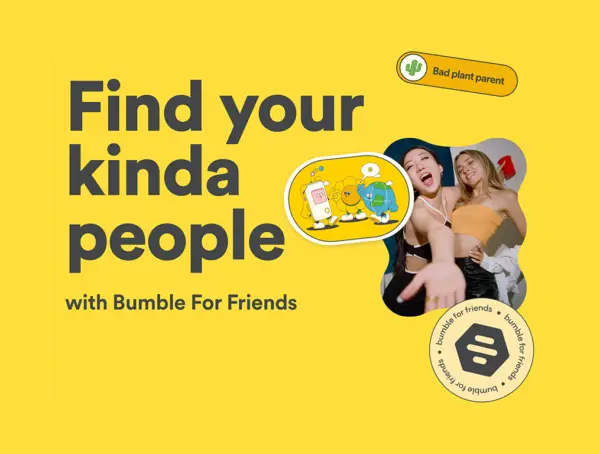 Dating app Bumble said it is testing a separate app, Bumble for Friends (BFF) in select markets to help users …