According to multiple reports, Netflix is testing several variations of a shuffle feature that would allow users to watch something random. 
If you're like me, you spend too much time browsing through hundreds of movies and shows on Netflix without being able to decide what to watch. The one feature I've always wanted is a shuffle button of some sort. Netflix may be close to launching one, as users have spotted several variations of such a feature.
Last year, we reported that Netflix was testing a new shuffle mode that allows users to watch a random episode of their favorite shows – perfect for those moments when you just don't know what to watch. The feature was only tested on the Android app, and Netflix wouldn't confirm if it had plans to expand to other devices. As a spokesperson said at the time:
"We are testing the ability for members to play a random episode from different TV series on the Android mobile app. These tests typically vary in length of time and by region, and may not become permanent."
The new test comes as a "Shuffle Play" button that appears on your account's profile picker screen or as a "Play Something" link in the main menu. Apparently, the tests have been running since July – but only on TV devices. "The hope is to absolutely productize something," noted a spokesperson in a recent Variety report.
Interesting new feature @netflix … but what kind of insane person just says, "yolo, let's spin the Netflix wheel of fortune" pic.twitter.com/6WDJrmd7pG

— Turner Levison (@TurnerLevison) August 18, 2020
According to a report from the Verge, the "Play Something" button doesn't just bring up something completely random to watch. Netflix chooses based on what a user has already watched,
So, will we ever get a fully-fledged shuffle button to randomly fire up something to watch? It's possible, but only if the feature gains enough traction among users. "We run these tests in different countries and for different periods of time – and only make them broadly available if people find them useful," explains a company spokesperson.
---
You might also like
---
More from Lifestyle
---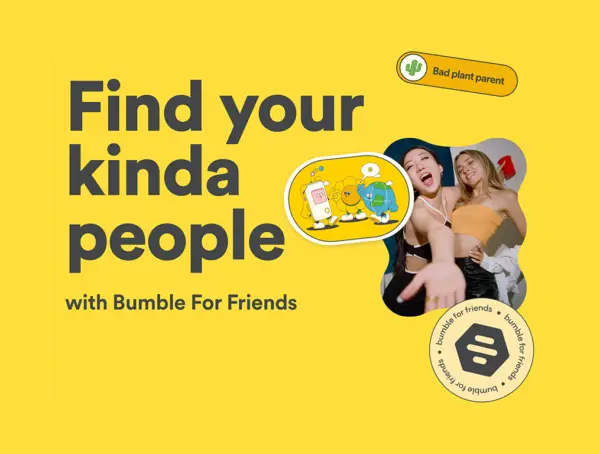 Dating app Bumble said it is testing a separate app, Bumble for Friends (BFF) in select markets to help users …