Mmhmm is a new virtual camera that lets you upgrade your boring video calls and turn them into SNL Weekend Updates.
As most of us continue to work remotely due to COVID-19, we've realized just how boring and restrictive or video calls can be. Mmhmm, a new virtual camera app, aims to change that with several cool features that give video calls on your chosen video-conferencing service, a significant upgrade.
Mmhmm (currently in invite-only beta for macOS Catalina users) will work as a virtual camera for Zoom, Google Meet, YouTube, and other services, letting you give your video chats a Saturday Night Live Weekend Update look-and-feel.
The app lets you manipulate backgrounds – adding still or animated virtual backgrounds – present slides, share your smartphone screen, the content of your Instagram feed, and even change the way you appear within the call window itself.
For example, you can change the size of your face on the screen, move it wherever you want, and even make it disappear completely. Also, you can use AirPlay to cast your phone screen to demo something to your audience. When presenting slides, you can simply move forward with a tap. Finally, you can also team up with users to present collaboratively.
But that's not all. The app lets you create interactive presentations where viewers can also click on slides to move forward, and even turn the presenter on or off, pause the presentation, or zoom in on slides. More features are in the pipeline.
Mmhmm is an interesting idea, that could have many applications for anyone who uses video conferencing on a daily basis, either for work or fun. It's now available as an invite-only beta for macOS Catalina users, while mobile and Windows versions are expected in the next few months.
The project is led by Phil Libin, previously CEO of Evernote. The app's name – as silly as it sounds – is actually quite cool. "It's important to have a name you can say while eating," explains Libin in a video explaining the various features. "You can inflect it in so many different ways … You have to perform it," he says.
And that's kind of the point. Performance is a major part of Mmhmm, bringing a little bit of flair to boring Zoom or Google Meet calls or presentations. I've signed up for the beta and can't wait to get my hands on it to play around a bit.
You can also sign up here.
---
You might also like
---
More from Tech
---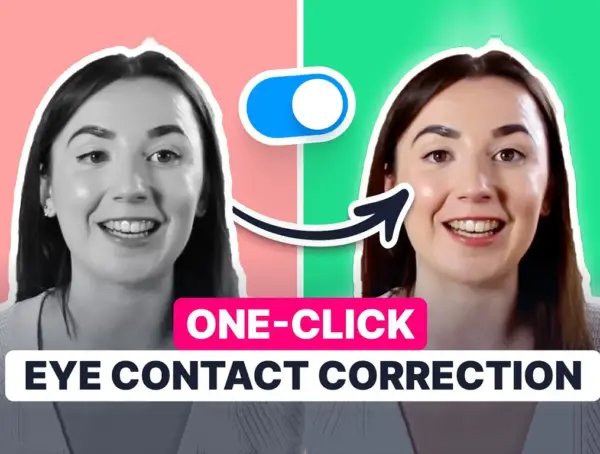 How many times have you struggled to keep eye contact with a camera when filming a video and reading off …