Microsoft has announced a new feature on its AI-powered camera app, Pix. Users of the app are now able to scan business cards and connect with their owner on LinkedIn. 
Years ago, LinkedIn had its own app to allow users to scan the business cards they received from people they meet. That has now been shut down, but the company has found a new way to bring the feature back. In another integration with Microsoft products (the latter famously bought out LinkedIn a few years back) business card scanning is now available on Microsoft's Pix – an AI-powered camera app that was debuted in 2016.
Pix now makes it really easy for anyone to add contacts on iOS via their business card – but also works seamlessly with LinkedIn. Simply open the app and point your camera at the business card in question. Pix detects the business card and asks you to take action. "What action?" you might ask. Well, for one it will capture phone numbers, email addresses, and URLs, allowing you to add these to your iPhone's Contacts app. All the right information will "magically" find its way into the right fields. And what's more, if you're signed into LinkedIn, you can get rich information about the people you meet, simply by pointing Pix's camera at their business card – their profile, their job title, and of course their work experience, all readily available.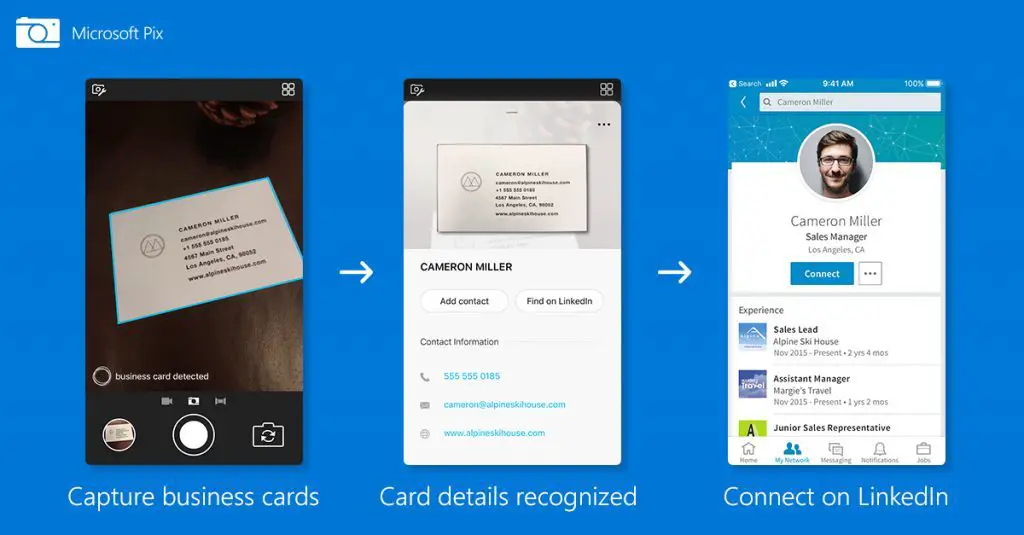 Josh Weisberg, Principal Program Manager at Microsoft Research explains that "Pix is powered by AI to streamline and enhance the experience of taking a picture with a series of intelligent actions: recognizing the subject of a photo, inferring users' intent and capturing the best quality picture," Pix is set apart from other apps in that it combines understanding and intelligent action. As Weisberg explains, the "update works with LinkedIn to add yet another intelligent dimension to Pix's capabilities."
The new feature isn't the only smart feature available on the app. Pix can automatically detect whiteboards and documents in real time and adjusts camera settings intelligently for photos containing them. The app's AI features enhance the image, crop its edges, and boosts colour and tone, sharpens focus, etc. It even tweaks the angle to make the image look like it's been taken straight on.
You can download or update Microsoft Pix on iOS for free from Apple's App Store.
Read next: Insert related article title and link back

---
You might also like
---
More from LinkedIn
---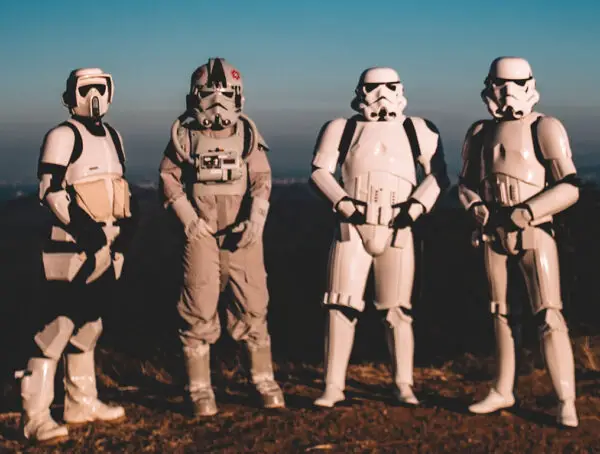 In this month's social media experiment, we set out to find out what LinkedIn pods are and whether they actually …