Microsoft started rolling out its Walkie Talkie feature to all Teams users last week. The feature had so far only been available for subscribers.
The Walkie Talkie feature on Teams lets users turn their smartphones or tablets into walkie talkies that transmit sound through cellular data or wi-fi.
Since it was announced two years ago Teams' Walkie Talkie feature has only been available to subscribers. As of last week, the feature is being rolled out to all users.
According to Microsoft, the feature is very relevant (and has become even more so with the pandemic) to frontline workers and front house employees running day-to-day operations inside companies. The company has pitched the feature to this segment first.
In fact, Microsoft has partnered with computing manufacturing company Zebra Technologies to create a Microsoft Teams-powered, dedicated push-to-talk button on dozens of Zebra Android devices.
The manufacturer was selected as frontline workers widely use their devices. The addition of the handy push-to-talk function will allow these workers to communicate with one another on the spot when they have questions or when they need to coordinate tasks promptly.
While it sounds unfamiliar to most of us accustomed to WhatsApp or Messenger, others are starting to go in this direction.
Last year, Slack launched a Discord-like Huddles feature that lets people jump in and out of calls easily, and in 2019 Apple launched its own Walkie Talkie feature on the Apple Watch, which allowed people on FaceTime Audio calls to communicate over a push-to-talk feature.
---
You might also like
---
More from Tech
---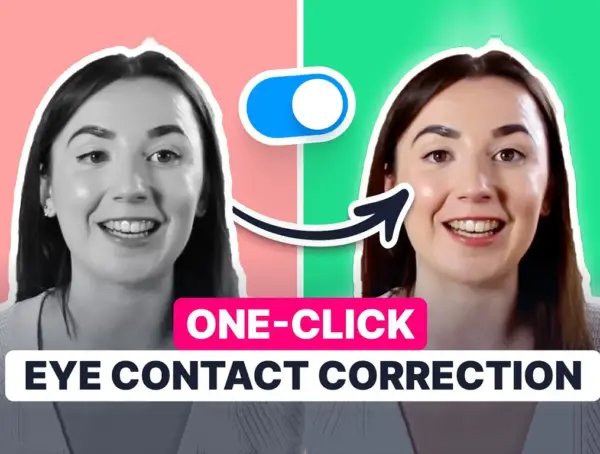 How many times have you struggled to keep eye contact with a camera when filming a video and reading off …