Last week Microsoft hosted 10,000 customers and partners at the 5th annual Future Decoded event in London. The Hot Topic? Digital Transformation and the impact of AI on it. Here's how Microsoft is planning to change the game.
According to Microsoft UK's CEO, Cindy Rose, "The AI revolution will be far more game-changing than any other advance in technology we have seen before. But ensuring success tomorrow requires action today." Which is why the Future Decoded event came with far more than just the latest in technology. It acted as a platform for the company to take a stance on artificial intelligence, and how the technology will begin – if it hasn't already – to transform the way we live and work.
But the trend in question – AI – comes with a lack of understanding and skills. Which is why Microsoft has chosen to go beyond taking a stand. They are taking actions that they hope will have a huge impact on how AI becomes the norm and revolutionises the digital space. Future Decoded serves as the platform to announce some of their truly significant AI-related developments.
AI Developments At Microsoft
Up first is Microsoft's research on AI. In partnership with Goldsmiths College, University of London the company has developed key research surrounding AI and its adoption. The research, 'Maximising the AI Opportunity' showcases various UK organisations and their successful adoption of the technology alongside interviews with experts across a wide variety of industries, and aims to guide those unsure of where to start or what AI means for their businesses transformation.
In an effort to bridge the gap of a lack of understanding and digital skills needed for AI, Microsoft also announced it will be 'doubling down' on investment in digital skills, thus hoping to equip customers and partners with skills, learnings, certifications, and more. This will all culminate with the January 2019 launch of the Microsoft AI Academy.
Microsoft has also invested in Microsoft Research Cambridge, in an effort to increase AI research in academia and beyond in the UK, alongside PhD students at their world-class research lab situated at the University of Cambridge.
The company is also pledging to support various UK startups with the focus of using AI for good (i.e. helping to solve societal problems). Already implemented on the global stage, Microsoft's AI for Good initiative and Microsoft for Startups will launch a special programme in London to help drive good through machine learning.
And finally, Microsoft is working to strengthen the UK's political processes. In light of cyber attacks targeting global elections, they have launched a new, free service called Microsoft AccountGuard in the UK (launched in the US in August) to add an additional layer of security and threat monitoring to protect critical democratic processes.
A lot to take in, right? So…
What Does This Mean For Social Media?
The Digital Revolution has only just begun… and that is exciting because as more and more research develops, we will start to understand the true power of AI and its impacts on us as social media marketers and consumers. As we all know, the more data we acquire, understand, and can process, the more knowledgeable we can become as marketers.
What we mustn't forget though, is that we are human, and AI is "machine." It's been created to assist us, NOT to replace us. Therefore, understanding its capabilities is one thing; understanding how to ETHICALLY apply it is a whole different thing!
---
You might also like
---
More from Events
---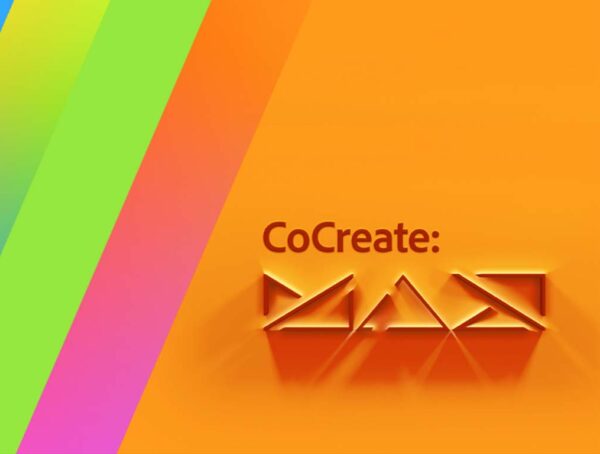 Adobe has kicked off this year's CoCreate: MAX, a program that pays creators to produce artwork to boost its MAX …