Last week I talked about the flaws of AI and automation, but to be honest, not everything is dreary. Therefore, this week I am looking at things from a different perspective; helping you better inform your own conclusions surrounding AI integration, hopefully.
Let's start with some basics: How does AI affect the social media industry positively? In an industry where everyone is determined to capture attention, build conversations, and ultimately turn fans into customers, AI could actually help companies and brands generate more productive and streamlined customer experiences. How? Data.
It's not a new concept; the access to data is and has been changing the way marketers interact and engage both current and prospective customers. So what if we used AI to take that data and predict consumer behaviour? Or provide the consumer with a more personalised service? Those are just a few examples and I am sure there are dozens more.
But let's get back to the main train of thought: There are actually 5 key "assists" AI can provide to social media practitioners and here they are – in no particular order:
The 5 Key "Assists" AI Can Provide To Social Media Practitioners
1. It can help us make sense of data.
Oh, data… a topic we are far from unfamiliar with; but digging through a infinite heap of information and engaging in social listening, can be a daunting task, especially if performed manually.
Which is why, in recent years, we've turned to AI-powered social media listening tools to help sift the noise. Whether we realised it early or discovered it further down the line, most of us are already AI. How is that? Most of the tools currently on offer are often programmed with algorithms that make social listening data modelling a breeze; giving you a break, and the insights you need to understand your audience and your brand's perception online.
This has already had a massive impact on the time it takes for us to understand audiences better, prompting relevant interactions between brands and their consumers. So as predicted and shouted about for years: data is a powerful thing, but the integration of AI can make it even more powerful and value-adding.
2. It can assist us in creating fast and personalised content for our various audiences.
One of the major players in social media is content, of course! While it takes time to create, great content also needs to be backed by data and extensive research. Integrating AI in the process promises to deliver on both counts. It can cut your content creation time significantly, and ensure that everything you publish is personalised and relevant to the audiences you are trying to reach.
We should probably add though, that Machine learning is not perfect yet! And Burger King made fun of it with its latest campaign. So, content creators, it seems you're in the clear for now! But there is a real possibility that efficient content creation could actually be conceived, produced and programmed in the future.
3. It can help us optimise the content and campaigns we run on social media.
Well, much like data and content creation, optimisation of social media campaigns could also be automated to ensuring visibility and traffic to your website. And without defining and fine tuning KPIs to measure campaign success, we might as well chuck our money out the window.
While manual optimisation is a thing, and you can go into Facebook, Instagram and the likes and adjust your campaign accordingly, AI-powered bots can easily step in and do the same. Why? Because again… time-saving. Needless to say there is also the fact that it could provide a more fluid approach to analysing, optimising, and reporting.
4. It can help streamline customer service.
Drum roll… Customer service can quite easily make, or break, the customer experience. How do we stay on top of the 24/7 communication demands of our customers without breaking the bank? AI-powered chatbots.
But before anyone says it: AI-powered chatbots are NOT dead. However, they're also not replacing the need for human interaction anytime soon. They do, conversely, have the ability to communicate with our consumers when we can't, and can learn from customer responses and feedback with relevant information.
Therefore, they are still capable of improving response time, registering feedback, providing suggestions based on consumer data, and cataloguing that data for future interactions.
All industries are finding unique uses for AI-powered chatbots, and they are being implemented across the social media landscape – and beyond. So, AI may actually help streamline our customer experiences.
5. It can help us make the most of influencer marketing.
And finally, influencers have made their way to social media in a big way, making even more pressing that brands understand who they are, how they work, and how to measure their success.
Whether it is matching brands with the relevant influencers based on their audience size and demographics, or tracking success through upon agreed KPIs, AI will have a lot to say regarding taking this trend further – and more efficiently.
Those five are just a few of the many positive effects Artificial Intelligence can have on social media. Can you think of any more?
Talking AI platforms and tools… that's for another day. So stay tuned.
---
You might also like
---
More from Experts Talk
---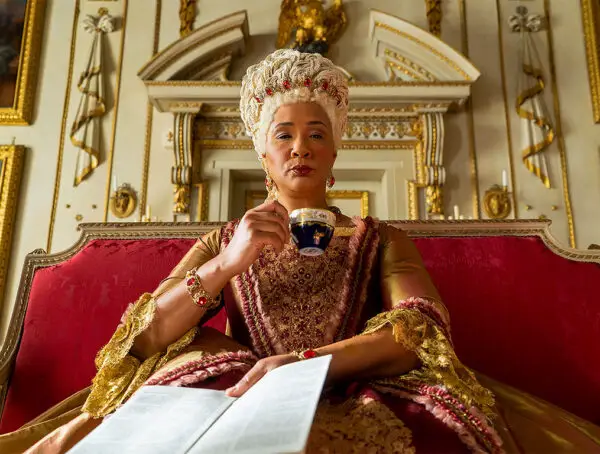 A new musical could soon come to life on TikTok, WhatsApp users are flocking to Signal and Fiverr will run …