LinkedIn is launching a new monthly notification that gives you more information on trending skills among people with the same job title as you. 
Wondering what skills and strengths you should have, and exhibit, in order to stay on top of your LinkedIn game? Being able to understand and highlight those skills (whatever your industry) is very important – especially the ones that other members with your job title are highlighting on their LinkedIn Profiles. A new feature on LinkedIn will help you get more insight on the trending skills "among people with your same job title." It features a monthly notification that shares this information among those members, in order to help you make sure you're on par with the needs of the industry.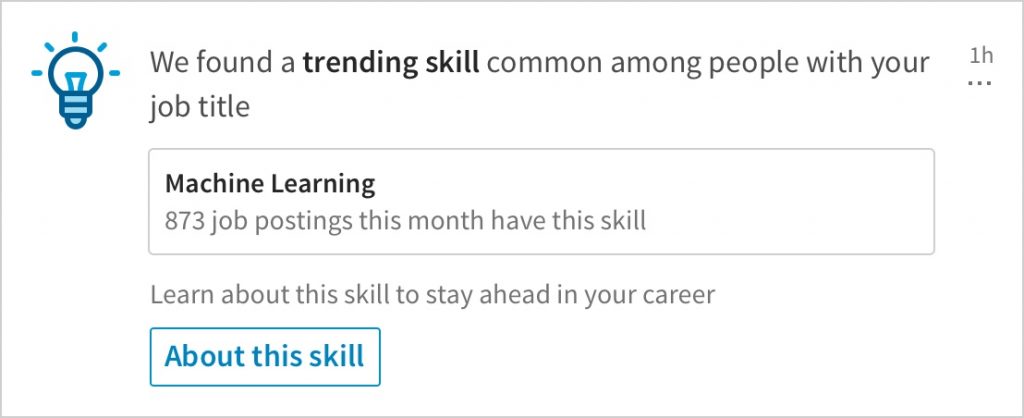 One of the top ways in which recruiters search for candidates on LinkedIn is through their skills. So, LinkedIn's monthly notification will help you identify what skills you should be highlighting, in order to remain competitive. Each time you receive your notification, you can simply click on a skill to get more information about it. This way, you can find out which companies are hiring based on that skill. If you have a particular skill, you should be highlighting it. If you don't, you should be working on acquiring it. LinkedIn will give you a list of LinkedIn Learning courses that you can complete in order to do so.
As part of this new feature, LinkedIn will also be sharing notifications on hiring trends in your region – containing insights from LinkedIn's monthly U.S. Workforce Report. In the announcement for the feature, LinkedIn explains that "you can check out overall hiring trends, skills gaps for where you live, and migration trends for your city."
Also, if you're thinking of changing your career, or moving to a city where your skills are more in-demand, these insights will help you do so.
---
You might also like
---
More from LinkedIn
---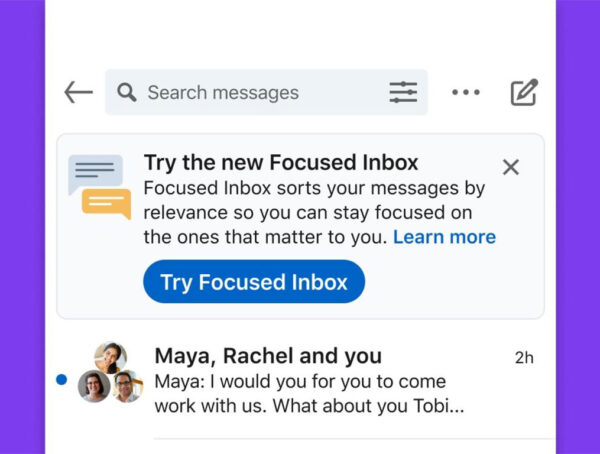 With Focused Inbox, LinkedIn wants to help you engage in the conversations that matter most. LinkedIn is rolling out a new …