LinkedIn is making certain it will be ready for GDPR when it's enforced this May, by making several adjustments to its Terms of Service. 
If you haven't been living under a rock in the last few months, you will know at least something about GDPR and its impending enforcement this May.  In case you don't, GDPR is short for General Data Protection Regulation, and it's a new European data protection law that many people are freaking out about. If you don't happen to know anything about it, it's probably best you find out, as it will most likely affect any digital marketing work you do in Europe.
In any case, LinkedIn wants to be prepared for GDPR's enforcement in a few months, so it's updating its Terms of Service to make sure it doesn't fall foul of the regulation. The Terms include its User Agreement, Privacy Policy, Cookie Policy and Professional Community Policies, and are getting an update that will be effective May 8, 2018.
Here's some insight into some of those changes:
More Clarity and Choice Regarding Ads. LinkedIn has added more "controls and choices" regarding data that can be used when personalising ads. The language about when members allow advertisers to get access to their personal information has also changed to protect them more.
Insights and Suggestions. It's now easier to understand how LinkedIn uses data to customise any member's experience on the platform. This includes not just what each member sees on the platform, and what LinkedIn suggests, but also how the platform generates insights based on its members' data.
Professional Community Policies. The new updated Professional Community Policies now allow LinkedIn "to enforce action" against its members that violate what's acceptable on the platform. Be warned.
Finally, the updated Terms of Service provide even more information about rights to members' personal data and how they can exercise these rights. You can find out more about these changes and GDPR itself from LinkedIn's Help Center.
---
You might also like
---
More from LinkedIn
---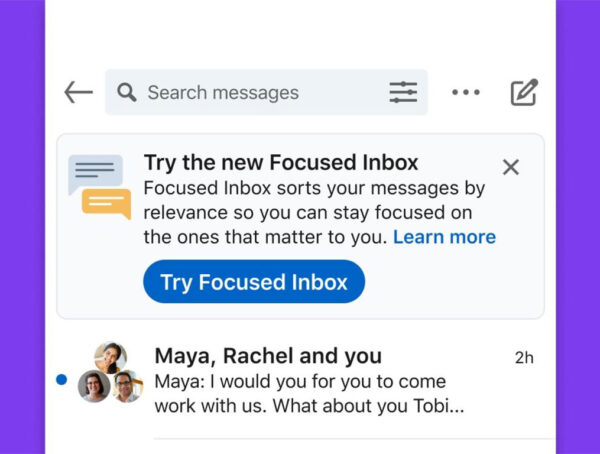 With Focused Inbox, LinkedIn wants to help you engage in the conversations that matter most. LinkedIn is rolling out a new …