More digging in Instagram's code points to at least four more unreleased features on the platform – apart from the voice and video call feature spotted recently.
When you dig around in an app's code, sometimes you strike gold. At least that's what happened this week (metaphorically) when various industry news outlets released details of several unreleased features in Instagram's code. The first, voice and video calls (a feature we really don't need or want) we discussed earlier this week. But now, there are at least four more unreleased features kicking about in Instagram's code. Let's take a look.
1. Portrait Mode
One unreleased feature is universal portrait mode first reported by TechCrunch earlier this week. A file called "portrait_shutter_icon.png" found within the Android version of the app points to a different shutter button and thus a new portrait feature that could possibly use AI to create portraits, even though you may not have the latest smartphone to do this otherwise.
Alternatively, the portrait button could point to a feature that would use the inbuilt functionality of a user's device.
2. Cinemagraphs
The next feature pointed to by WABetaInfo over a month ago, are Cinemagraphs. They are definitely a cool feature that would be very popular and a great addition to the various other small video shooting features within the app.
NEW: Instagram is working on a 'Cinemagraph' feature for Stories

(Screenshot: @WABetaInfo) pic.twitter.com/Y3r2zNta8N

— Matt Navarra (@MattNavarra) February 6, 2018
3. "Start" Chats
WABetaInfo also pointed to a feature that would allow users to organise their conversations on Instagram. The platform seems to be testing the ability to "start" chats – marking them as favourites, and making them easier to find. To add to this, Instagram is said to be adding search filters to messages in Direct – adding to the already-available Inbox, Unread, and Starred.
4. Download Your Data
The fourth and final hidden feature is the ability to download your Instagram data. Just like on Facebook and WhatsApp soon, Instagram seems to be considering allowing its users to download all their data. This could be a response to the GDPR enforcement hitting the EU this May.
Which of the above features actually make it out of testing is anyone's guess, but we can see at least the last one appearing pretty soon. If you've spotted any of the others in the wild, please share with us and we'll make sure to credit your find.
---
You might also like
---
More from Instagram
---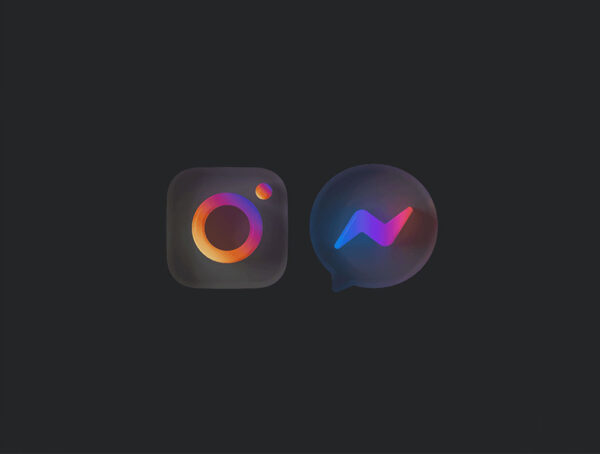 Facebook and Instagram have introduced cross-app messaging, letting users from one app find and message you on the other.