LinkedIn has announced new features that let Page Admins connect their employees, highlight upcoming events, and gain insights about brand followers.
One of the main struggles for people in the last few months – especially during the pandemic – has been their ability to stay engaged with their companies and with each other. According to a recent Glint survey, employees are starting to experience less connection to organization leaders (31%), teammates (37%), and even friends (40%).
To help both organizations and employees stay connected to their communities, LinkedIn is now announcing several new Pages features.
My Company Tab
The My Company Tab allows Page Admins to build a stronger employee community allowing them to connect with colleagues on a deeper level. The tab creates an employee-only community that is nested within an organization's LinkedIn Page. This features trending employee content, new hires, work anniversaries, promotions, and other information.
"Your employees aren't just a workforce — they are the heart and soul of your business community and its most powerful advocates," explains Alex Valaitis, Product lead for Employee Experience & Elevate. "When we announced the integration of LinkedIn Pages and Elevate, we recognized that we could help organizations better engage their employees at scale and build stronger communities in a safe and trusted environment."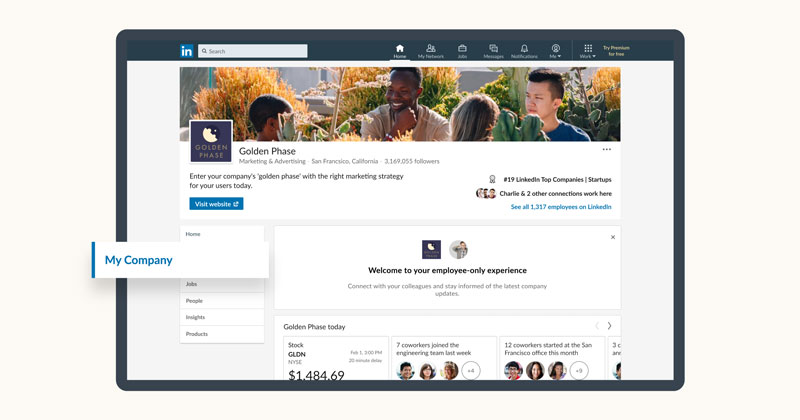 In the future, LinkedIn will be adding more powerful tools to the "My Company" Tab, like the ability to curate content, broadcast it to employees (encouraging them to share it organically), and measure its impact.
Events Tab
The "Events" Tab allows Page Admins to showcase any upcoming events to drive engagement with an organization's target audiences.
"As more events move online, organizations have found that virtual events offer incredible value because they keep our industries — and the communities that they're built upon — connected as we all work remotely," explains Valaitis. "But, discovering these virtual conferences, panels and webinars and keeping track of them can be tricky — even among LinkedIn members who actively seek them out."
The "Events" Tab, features a view of past, present, and upcoming events, appearing on the left-hand navigation of a brand's Page. Followers and visitors can easily find and attend the events they are interested in.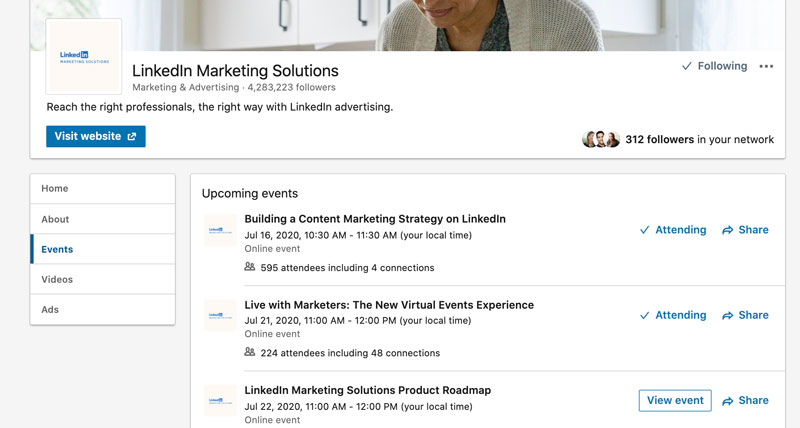 View Page Followers
The feature lets Page Admins view a list of a Page's followers that can be sorted by current company, industry, and location, providing deeper insight into the community around the organization.
Up until now, Page Admins could only see the aggregate number of followers and their general demographics. The new feature brings an increased understanding of this as well as information on how to further grow their follower base.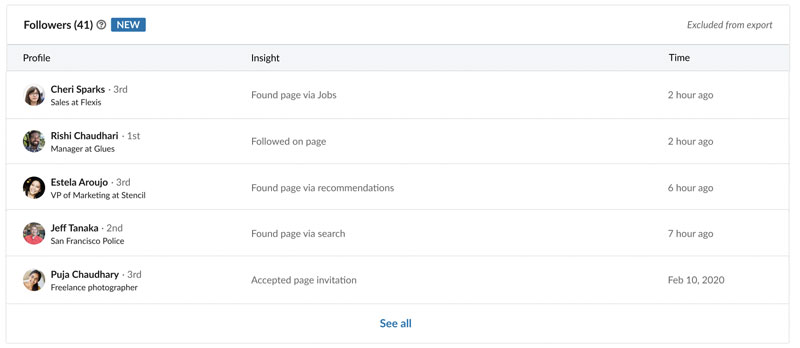 This provides the transparency needed to better understand audiences, so organizations can more easily share the right content and build their LinkedIn community around the conversations that matter most.
The features are now available to all Page Admins, globally.
---
You might also like
---
More from LinkedIn
---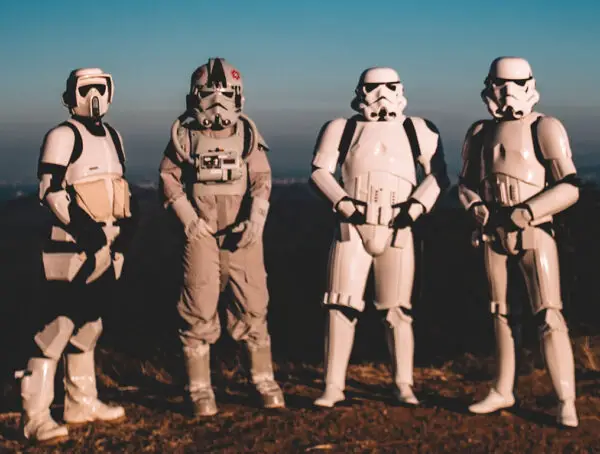 In this month's social media experiment, we set out to find out what LinkedIn pods are and whether they actually …