Ok, so you've just connected with someone new on LinkedIn. But, now what? How do you start a conversation? How do you break the ice to "ask for advice or network for a potential job opportunity? Cue, personalised Conversation Starters on LinkedIn Messaging.
LinkedIn understands that it can be rather intimidating to start a conversation with a stranger, someone you haven't spoken to in months, or an old colleague. Conversations are at the heart of building any relationship, so in order to help its users be more productive and successful in their careers, the company is working hard to improve messaging on the platform.
Most recently, LinkedIn is improving messaging with a brand new feature called Conversation Starters, to help you "break the ice." There are three types of conversation starters:
– Updates on your connection's professional activity: Now, you can easily congratulate your connection if they've started a new job or celebrated a work anniversary recently. You may also want to share your thoughts on an article they've recently published on LinkedIn.
– Shared experiences: Now, you can also connect on something you have in common. For example, you may have worked at the same company, or joined the same groups. Maybe you even went to the same school.
– Shared connections: You can now build rapport with a connection simply by mentioning someone who you both know.
They are very simple to use. Simply tap on the lightbulb icon in LinkedIn Messaging!
https://www.youtube.com/watch?v=kM8bCK4ZhtU
Conversation starters allow you to spend more time actually having conversations, without wasting time figuring out what do say.
---
You might also like
---
More from LinkedIn
---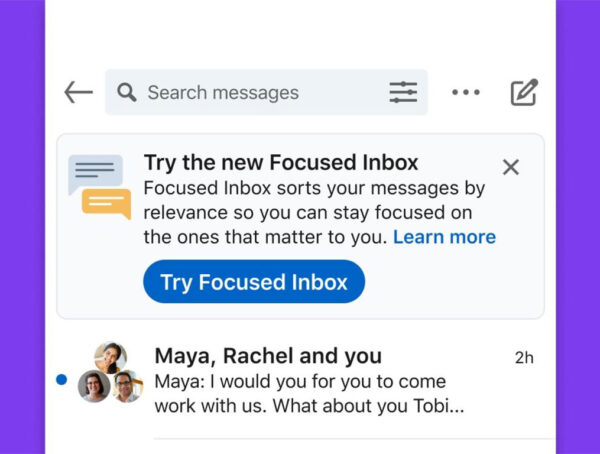 With Focused Inbox, LinkedIn wants to help you engage in the conversations that matter most. LinkedIn is rolling out a new …