LinkedIn has published a list of the 10 best jobs in 2020, based on the number of job openings available through its platform.
LinkedIn's Economic Graph maps over 706 million professionals across 55 million companies looking at over 11 million job listings, 36,000 skills, and 90,000 schools. Using the study, and looking at which jobs have the most job openings available LinkedIn was able to identify the ten most in-demand jobs on its platform, and the skills people need for them.
To make sure the list is relevant to people both now, and in the future, LinkedIn considers 3 criteria: Job growth over the past 4 years, whether the jobs pay a livable wage, and whether the job's required skills can be learned online.
Each job has a number of courses attached to it. You can start learning straight away.
Curious to know whether digital marketer made the list? Take a look, here are the best jobs in 2020:
Software developer
Skills: Programming, storage, networking, security, and deployment; HTML, CSS, SQL, Javascript, Python.
Job Openings: 15M+
Sales representative
Skills: Negotiation, CRM, new business development, B2B, storytelling, social media.
Job Openings: 8.5M+
Project manager
Skills: Program management, process improvement, project performance.
Job Openings: 2.7M+
IT administrator
Skills: Manage systems, subscriptions, configuration, and identity; Windows Server, Active Directory.
Job Openings: 2M+
Customer service specialist
Skills: Customer satisfaction & experience, data entry, CRM, admin analysis.
Job Openings: 1.8M+
Digital marketer
Skills: Social media, content strategy, SEO, marketing channels; Google Analytics, Google Ads.
Job Openings: 860k+
IT support/ helpdesk
Skills: Troubleshooting, deployment; Active Directory, computer hardware, Microsoft Windows Server.
Job Openings: 590K+
Data analyst
Skills: Data analysis, analytics, visualization; Microsoft Excel, SQL, BI, Tableau.
Job openings: 360K+
Financial analyst
Skills: Financial analysis, risk management, accounting, analytical skills, data analysis.
Job openings: 360K+
Graphic designer
Skills: Design systems, layout, color; Adobe InDesign, Illustrator, Photoshop.
Job openings: 355k+
---
You might also like
---
More from LinkedIn
---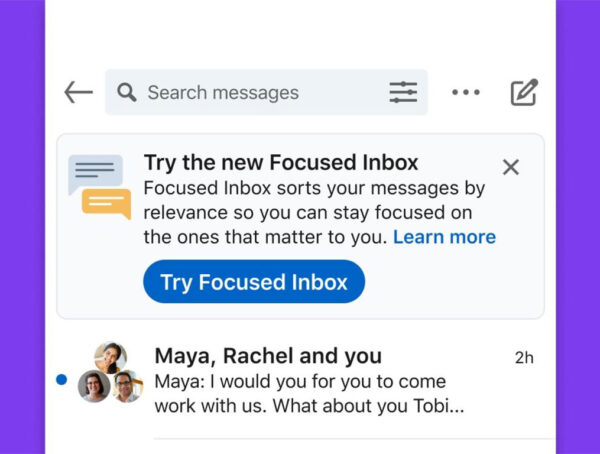 With Focused Inbox, LinkedIn wants to help you engage in the conversations that matter most. LinkedIn is rolling out a new …