Kanye West surprised everyone with an early release of the first piece of the new Yeezy x GAP collection,  a blue puffer jacket.
The collaboration between Kanye's Yeezy and GAP was first announced almost 12 months ago.
Then it got quiet, until GAP's last earning calls when it was announced that the collaboration would launch sometime mid-year in 2021 and describing the collection as  "a work in progress" and "a significant opportunity."
And just last week (Thursday 6/3/21), Kanye was spotted in Los Angeles in a pair of Nike Vandal Terminator sneakers, wearing one of his balaclavas sporting Christian iconography.
And… a blue puffer jacket, which is now available for pre-order to US customers only. The Round Jacket will retail for $200. Those interested to be first to get their hands on the Yeezy Gap jacket can add their details on the dedicated GAP landing page. Shipping will begin sometime in the fall.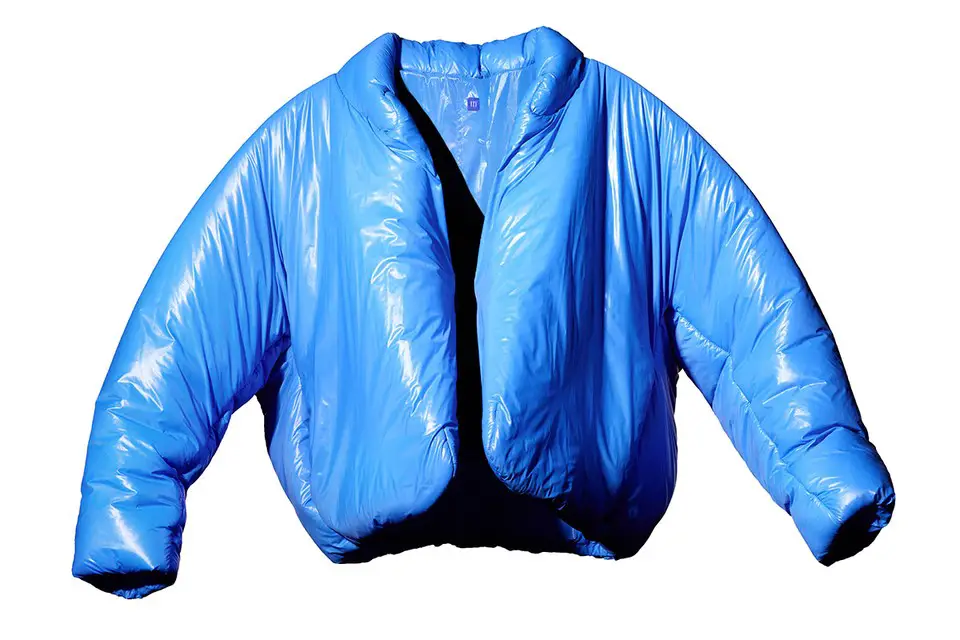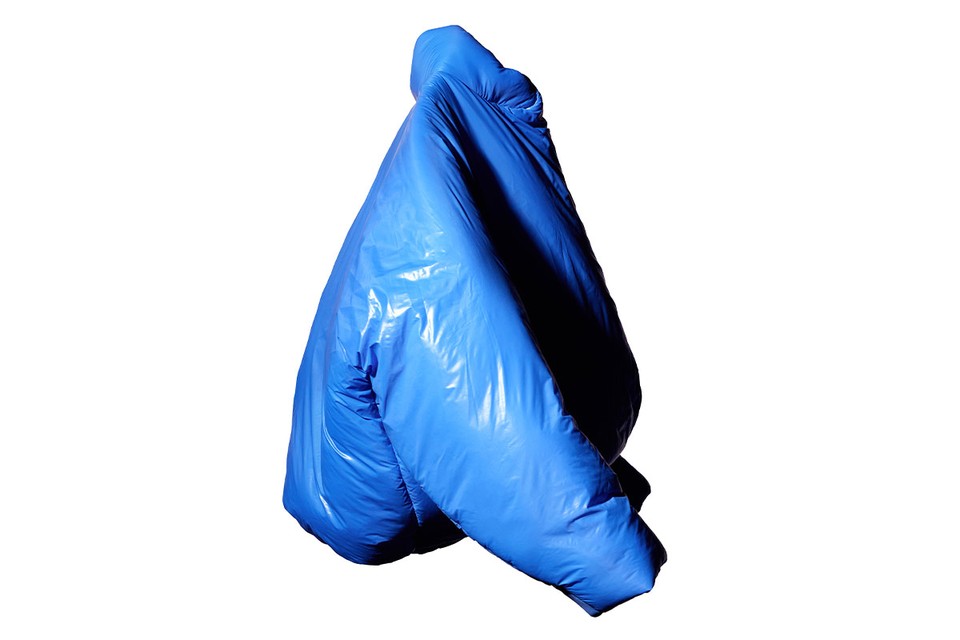 Spotted on Kanye himself last week, the YEEZY Gap Round Jacket is made of recycled nylon. Its bright and bold blue tone is not that surprising as it falls in line with Kanye's recent obsession with color study and serves as the shade that has dominated his recent fashion choices.
The jacket features a unique connected collar-lapel design that accents the billowy, front-cropped shape of the outerwear piece. The jacket comes with no apparent closure and is simply marked with a YEEZY Gap logo tag on the interior.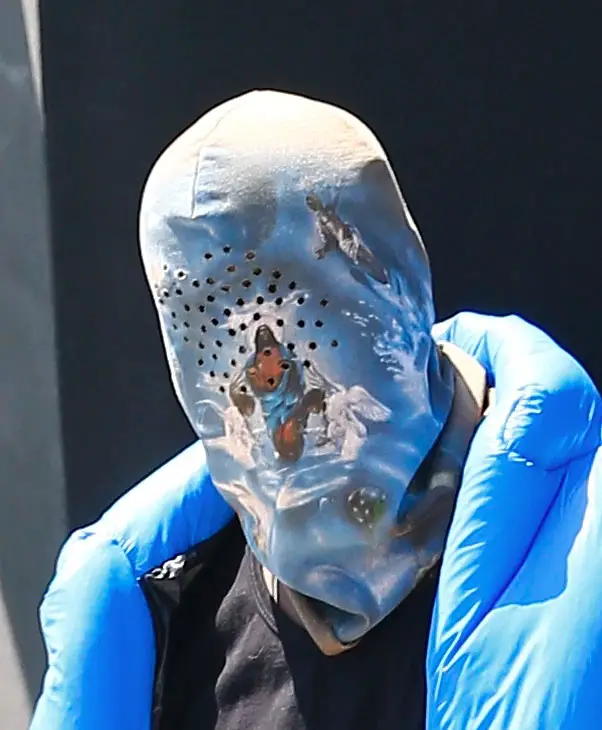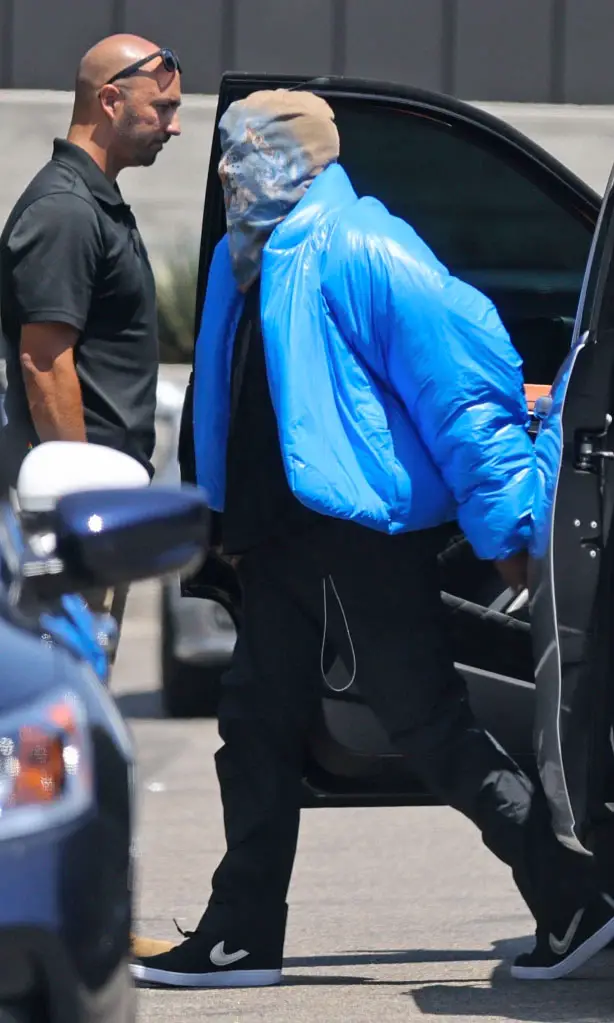 There is still not much information on the drop, which came as a surprise, but the official press release talks about floating projections of the Round Jacket that can be seen in various cities.
New York City
New Museum, 7 2nd Avenue, 142 Spring Street, 184 Wythe Avenue
Los Angeles
Grammy Museum, Grand Central Market, Vine Street – Walk of Fame, 8340 Sunset Boulevard
Chicago
1601 N Milwaukee Avenue, 1453 N Milwaukee Avenue, 2053 Division Street, 2113 N Sangamon Street
YEEZY GAP PROJECTION LOCATIONS pic.twitter.com/EKJW8uK2wX

— Photos Of Kanye West (@PhotosOfKanye) June 8, 2021
To celebrate the launch, GAP also reset and rebranded their entire Instagram account, featuring one single post about the jacket: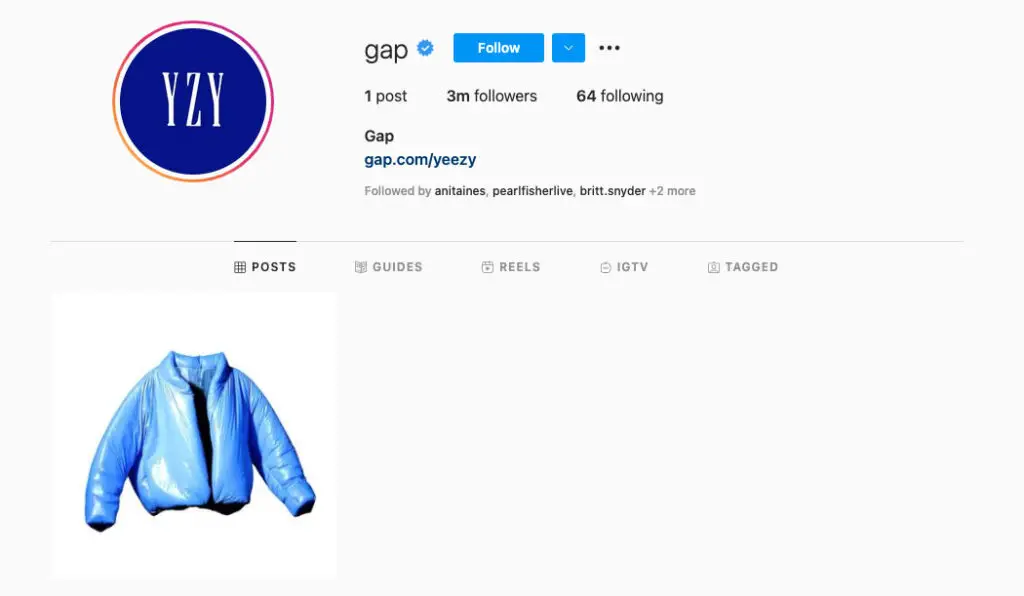 ---
Photos: GAP / YEEZY / Coleman-Rayner
You might also like
---
More from Lifestyle
---
Netflix has released an official trailer for Black Mirror Season 6, and it might give you nightmares. Season 6 will be …