With the new Instagram Stories link stickers, everybody could soon have the ability to share links, without requiring 10,000 followers.
Instagram has always had a weird relationship with links. You still can't add links to Instagram posts (and probably never will be able to), and accounts would have to reach 10,000 followers or be verified to be able to add a "swipe-up" link in Stories.
But that could all change soon, with the introduction of Instagram Stories link stickers.
According to a report from The Verge, Instagram is testing a new feature that lets users add linking stickers to Stories. These new linking stickers will work very much the same way as the swipe-up links, but without having to swipe up. Instead, users tap on the sticker to go to the link.
The best part? Well, they may become available to all users instead of just those who reach the 10k follower mark or get verified.
In The Verge's report, Vishal Shah, Instagram's head of product, explained that the new feature is "mostly to learn how people might take advantage of links" and Instagram will "be watching for the types of links people post while keeping a particular eye on misinformation and spam."
Stickers seem to be closer to the way people use Instagram, so the test will bring "links into the same kind of overall system, which from a simplicity of system perspective, also makes a lot of sense."
Furthermore, Shah explains that rolling out link stickers to everyone (not just people who can already use links) is the end goal, explaining that it "is the sort of future system we would like to get to," he says. "And that's what we hope to roll out if we're able to make this work."
However, if you were hoping for links in feed post captions or comments, there's "no plan" to make that happen.
---
You might also like
---
More from Instagram
---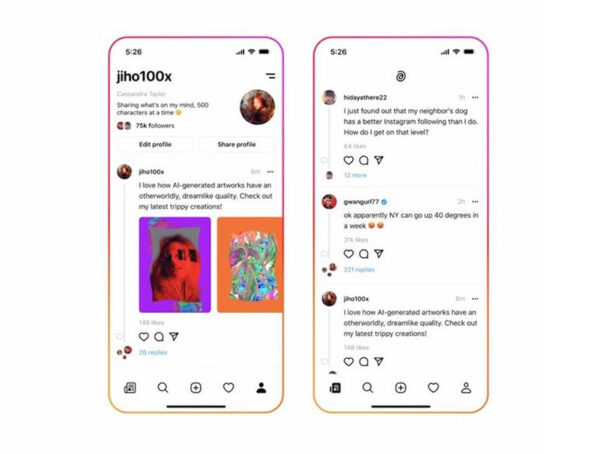 Instagram's rumored text-based Twitter competitor still does not have a name, but now we know what it might look like. The …