Instagram is retiring the swipe-up feature in Stories. The feature is now being substituted by customizable stickers.
According to reports, Instagram is finally removing its swipe-up feature from Stories. The popular and coveted swipe-up feature, which takes users from a Story on Instagram to an external website, is being substituted by customizable stickers on August 30.
An Instagram spokesperson confirmed the rumors and explained that as a replacement it will be introducing tappable stickers in stories to "streamline the stories creation experience" and offer users and advertisers more "creative control" over the style and appearance of the CTA feature.
Users will be able to format stickers, something they are currently not able to do with the swipe-up feature.
The new feature has already been in the works for some time. Instagram began experimenting with it in June when it first introduced stickers in Stories that when tapped, would directly take users to an external webpage.
A number of users have been able to test stickers instead of the swipe-up feature since June.
The select group of people with access included users who already had access to the swipe-up CTA in the past – a privilege granted either by being a verified account or having more than 10,000 followers – as well as a select number of users without this privilege.
You might also like
---
More from Instagram
---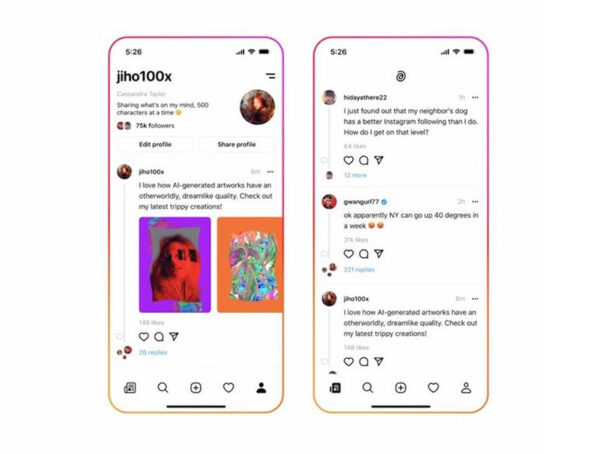 Instagram's rumored text-based Twitter competitor still does not have a name, but now we know what it might look like. The …