"Does my brand need Instagram Stories" you ask? You will probably survive without them, but it doesn't hurt to give them a try – and find out if your audience likes them.
400 million people around the world use Instagram Stories and this gives businesses a big opportunity to draw their audiences' attention. Yet, many take them for granted. So, why is it important to use Stories then?
For one, they are another touchpoint with your followers – some of them may prefer watching short stories rather than scrolling through an Instagram feed seeking your content.
Also, they're one of the few clickable formats on Instagram, so brands can use them to drive sales, traffic, and leads.
Finally, they can help brands show their human face, or showcase content that wouldn't usually fit your feed: i.e. live video from events.
As long as increasingly more brands become aware of how to use Instagram Stories, it may still be confusing for many. They keep making the same mistakes or make their communication unattractive enough to put followers off. Who wants to watch the same content everywhere? Nobody.
Content designers ask themselves quite a few questions on a daily basis: How to use Instagram Stories, what to post on Instagram Stories, and when to publish?
While there are many brands you can follow to get an example – Google Maps or AirbnB are just a few – many brands seem to be lost. Stories are also often used as a copy of your regular communication on other channels. This may be welcomed (e.g. for sneak peeks or reminders), but mostly Instagram Stories content should differ from what you publish on your other profiles.
How To Sparkle
Below, you'll find a few use-cases of how to use Instagram Stories to win your customers' hearts and to differentiate yourself from your competitors.
YOU DON'T NEED THIRD-PARTY APPS…
…to make your content attractive. Of course, you can use whatever is available on the market, but what stops you from using features already built into the app itself? You can use stickers, you can cover your photo with colourful backgrounds and reveal it step by step, or you can use hashtags and a variety of formats. The only thing you need to be is consistent and clear.
BUT IF YOU DO, USE THIRD-PARTY APPS…
…Unfold is not the only one. Unfold, is without a doubt, one of the most popular apps for creating Instagram Stories content. While it delivers beautiful creations, it is not the only one! Give StoryArt a go as well. A free version offers you a few templates that are not commercially overexploited.
Another one is Easil. Their Instagram Stories examples are breathtaking, and definitely not common. We gave just a few examples, but it's enough for you to type Instagram Stories in the App Store to find the app that suits your needs best.
ASK QUESTIONS – USE IT FOR CONTESTS
One of Instagram's native feature is Questions. It's not as well-known and used by brands as some other features, so you can stand out of the competition by using it right. You can benefit from Questions by using it as a competition entry.
Ask your audience to provide correct answers with this feature. You can also manage your trivia this way. The number of answers you get can give you an idea of how effective your actions are.
USE POLLS TO INFLUENCE YOUR BUSINESS DECISIONS
Another native feature is Polls. Many brands use the usual YES/NO formula, and that's absolutely fine! However, you can narrow it down further by providing a wider choice.
For example, if you run an online shop, you can present two dresses and dedicate Polls' buttons to them. If your audience votes 95% for one of them, that might be a good sign you should add it to your e-commerce store. Polls can be used out of curiosity, but if they are used right, they can help you with business decisions.
SWIPE UP YOUR BUSINESS
Your followers will sometimes need a bit of a guide: what to do, where to get it, how to make it. To insert a CTA and add a "Swipe Up" to your Stories, your business profile needs to gather at least 10.000 followers first.
SHOPPABLE STORIES
Small businesses can't use Swipe Up, but they can make Shoppable Stories! You can tag products from your catalogue in Instagram Stories, if your business profile is connected to a catalogue), giving your followers the opportunity to purchase a particular product in no time.
The feature is currently available in 46 countries, but Instagram is continuously rolling it out to more countries.
SNEAK PEEKS
There is *nothing* more exciting than a trailer of your favourite TV series, right? The same mechanism works on Instagram. Show a bit about an upcoming promotion, events you are at, exclusive interviews or new blog post. Don't reveal everything – you'll do it later, or throughout different platforms.
USE HIGHLIGHTS
Stories' highlights are a great idea to showcase your past Stories and make them reach new followers. When you attract a new person to your brand and when they visit your profile, they can see "Highlights" waiting for them. With good narration, titles, and a nice icon set you can draw their attention and make them follow your brand for good, and for more.
REPOST STORIES AND POSTS
Making your audience feel appreciated is crucial for social media success. With a relatively new feature – reposting Stories and Posts of your fans –  you can make the most of user-generated content, and show it to a wider audience. This works amazingly with e-commerce.
Is that all?
We wish it was! Instagram Stories are changing rapidly, so you need to follow updates to be up-to-date with the latest news.
---
You might also like
---
More from Instagram
---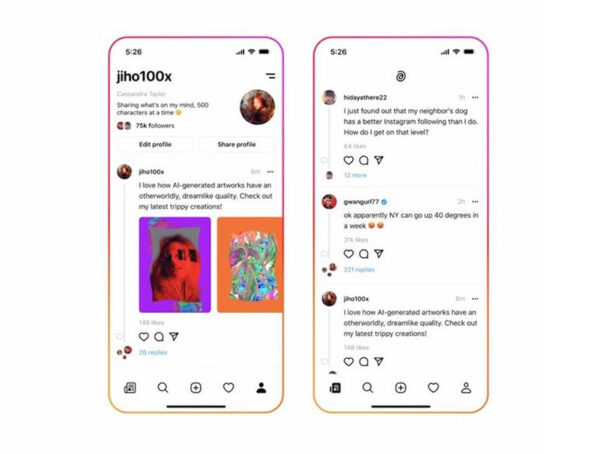 Instagram's rumored text-based Twitter competitor still does not have a name, but now we know what it might look like. The …