Instagram's Adam Mosseri reveals how the platform's search works, and how to get ranked more easily in search results.
Last week, Head of Instagram, Adam Mosseri outlined how Instagram's Search function works, sorting through millions of accounts and posts to personalize the user experience.
How are Instagram Search Results Ranked?
Unlike results shown on Feed, Stories, Reels, and Explore, content revealed in search takes into account user input. Essentially, the platform uses the search query to figure out what the user is looking for.
The search bar on the Explore page uses the user's recent searches as well as the words typed on the bar to automatically suggest accounts, audio, hashtags, and places that match the searches text as well as previous interests.
Instagram Search uses information, or "signals," from accounts, hashtags, and places to rank search results. It also ranks signals on the basis of the text entered within the search field, recent activity such as our accounts followed, posts viewed, and past interactions with accounts, and the popularity of the results (number of clicks, likes, shares and follows for a particular account, hashtag or place).
How to Appear In Instagram Search
Mosseri lays down several tips to help creators have a better chance to have their photos and videos shown to friends and fans.
Firstly, it's a good practice to use a fitting handle and profile name when publishing content. As search results are matched by text, using an Instagram handle or profile name that's related to the posted content is the best bet for showing up in relevant searches.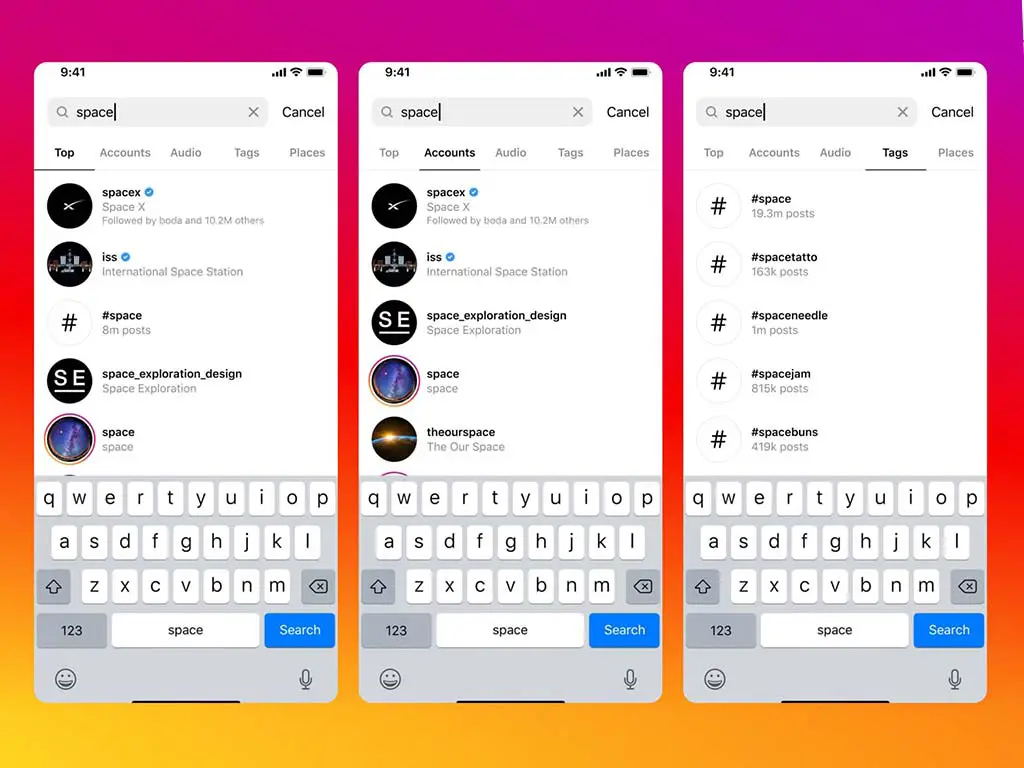 Secondly, it's also a great idea to include relevant keywords and locations in the bio section. Finally, one should use relevant keywords and hashtags in captions, NOT the comments.
How does Instagram Keep Search Safe?
To keep posts and hashtags that go against Instagram's Recommendations Guidelines, out of search results, Instagram pushes accounts that post spam or violate guidelines lower down in search results. When accounts, hashtags, and posts violate such guidelines, they are removed from Instagram entirely, which in turn prevents them from showing up in Search.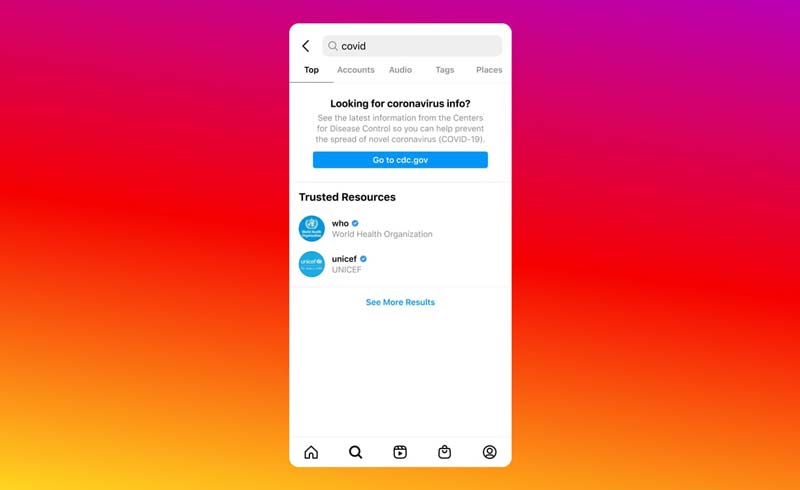 Meanwhile, Instagram also tries to provide a safer experience in Search, with features like information pop-ups for sensitive searches. It also displays links to verified resources for additional support.
How Instagram Is Improving its Search Feature
Instagram will soon launch a series of improvements to create a fuller search results page experience that goes deeper into the user's interests.
It is expanding the reach of content keywords bring up, to include a wider range of results. This is something that can be useful when a user is not sure what specific word, username, or hashtag to search for a topic, as it lets them explore more related photos and videos.
It is also sharpening search results for keywords in English and will soon add support for other languages.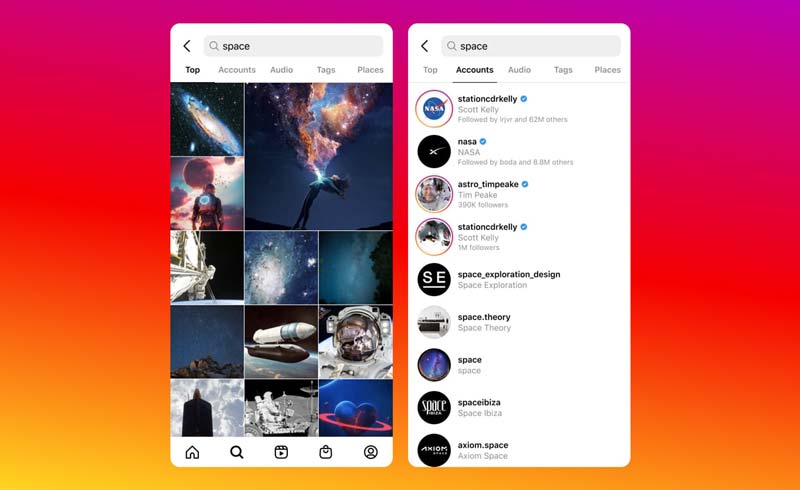 Finally, Mosseri promises further updates about how Instagram works in future posts, as the company improves the ways in which users discover entertaining content to share with friends.
You might also like
---
More from Instagram
---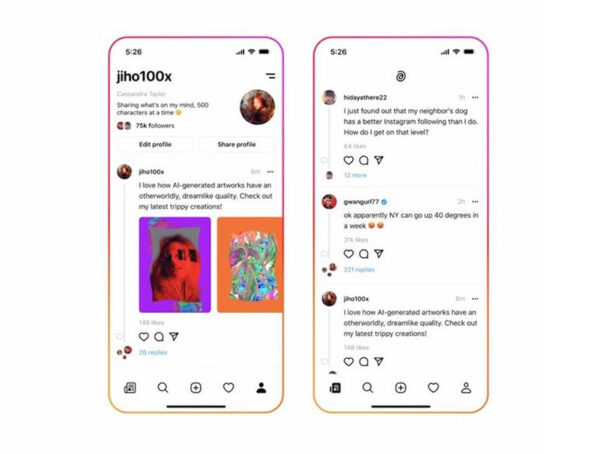 Instagram's rumored text-based Twitter competitor still does not have a name, but now we know what it might look like. The …