Instagram has announced three new features that expand on its efforts to fight online bullying: bulk comment management, pinned comments, and tag and mention controls.
Earlier this week, Facebook shared the fifth edition of its Community Standards Enforcement report tracking its progress in keeping Facebook and Instagram safe. In addition to the report, Instagram also announced three new features to expand on its efforts "to lead the industry in the fight against online bullying."
These are, a bulk comment management feature that lets you delete up to 25 "unwanted interactions at once," a comment pinning feature that lets you "set the tone" for your account by pinning a number of comments to the top of your comments thread, and finally new controls that let you manage who can tag or mention you on the platform.
Delete Instagram Comments in Bulk
A stream of negative comments can be overwhelming to manage, so Instagram tested a new feature letting people deal with a number of them at the same time, as well as a feature allowing them to block or restrict multiple accounts that post negative comments. Many people, especially those with more significant followings, found these to be a great way to "maintain a positive environment on their account." Instagram has now enabled the bulk comment management feature.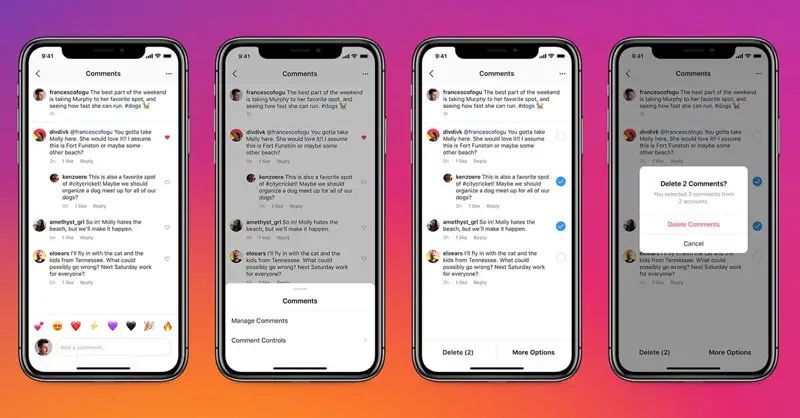 To enable on iOS, tap on a comment and then the dotted icon in the top right corner. Then, select "Manage Comments" and pick up to 25 comments that you'd like to delete at once. Finally, tap "More Options" to block or restrict accounts in bulk.
To block or restrict accounts on Android, press, and hold, on a comment, tap the dotted icon and select "Block" or "Restrict."
Pinning Instagram Comments
While it's undoubtedly useful to remove negative comments, it's also important to give people an easy way to "amplify and encourage positive interactions." Soon, Instagram will start to test a new Pinned Comments feature, giving people an easy way "to set the tone for their account and engage with their community" by highlighting several positive interactions.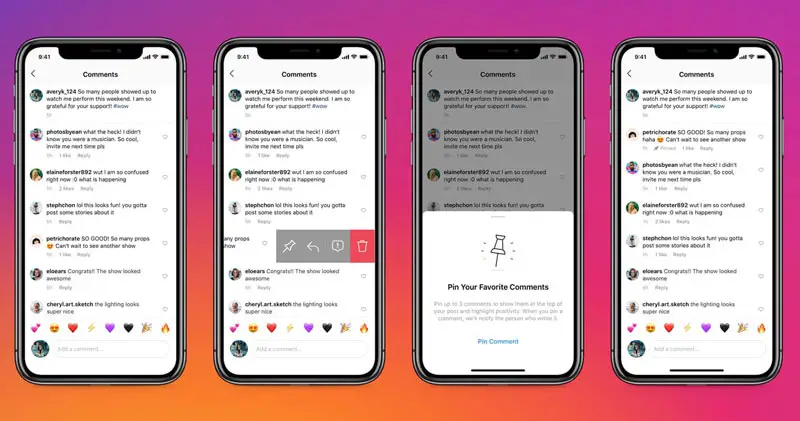 They will be able to do so by pinning several comments at the top of their comments thread.
Choosing who can Tag and Mention you on Instagram
Instagram has seen that tags and mentions can be used to either target or bully others, so it's now rolling out a new set of controls that let you manage who can tag or mention you on the platform.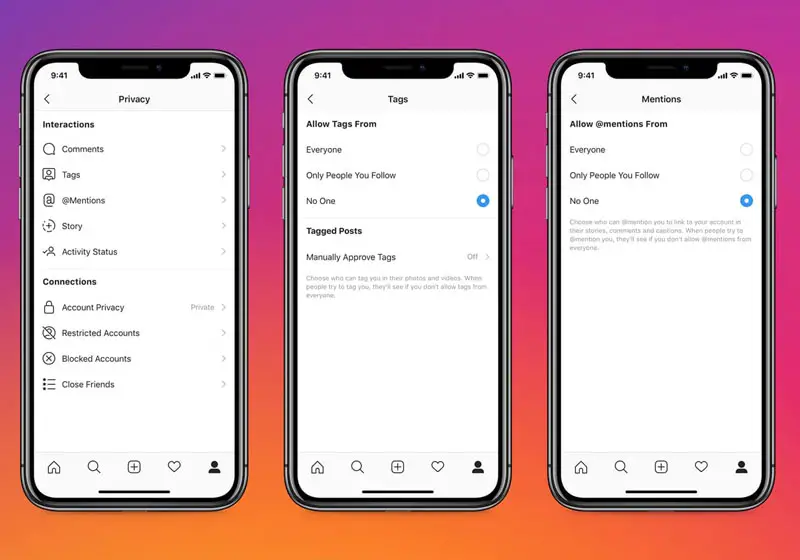 You can choose whether you want everyone, only people you follow, or no one to be able to tag or mention you in comments, captions or Stories.
---
You might also like
---
More from Instagram
---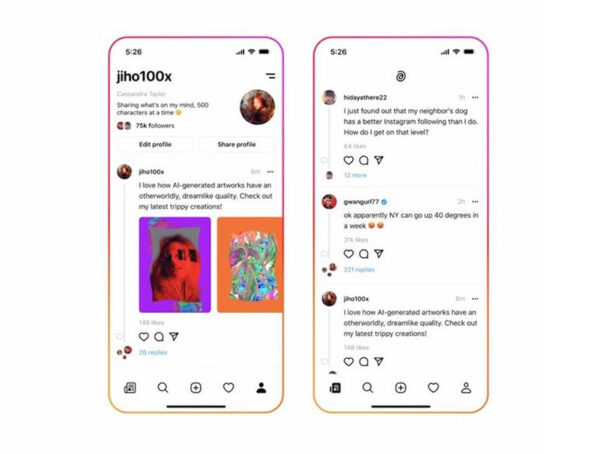 Instagram's rumored text-based Twitter competitor still does not have a name, but now we know what it might look like. The …