To help boost content discovery on its platform, Instagram is testing a new recommended posts feature in Feed. 
Ever since Instagram launched its algorithmic feed in 2013, content discovery has suffered. Of course, that's not the only reason; Instagram has grown significantly since then, and the amount of content available to users has skyrocketed. With so much content, and simply not enough time in a day to view it all, Instagram's Feed struggles to show you only the most relevant of it. To help its users avoid FOMO, Instagram launched its 'All Caught Up' feature; now it's testing a discovery feature that kind of detracts from that healthy aspect of things.
Recommended posts, the test of which was announced on Monday, is "a new way to see content you may like on Instagram." And those recommendations "are based on the people you follow and photos and videos you like." Right. So, it's another feed, within a feed? More like "you've seen everything there is to see from friends and family, so here's something else."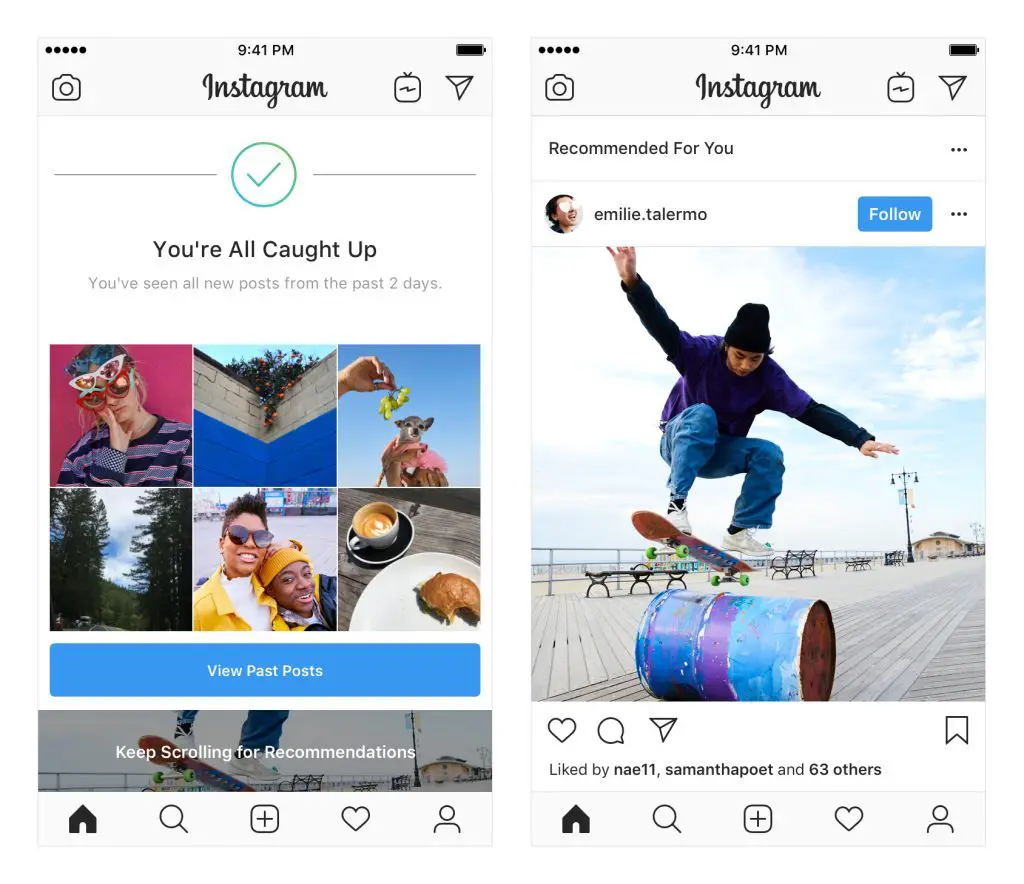 The recommended posts will appear at the end of users' Feeds, once they've seen everything new from people you follow. When someone sees the "Recommended For You" message, they can also view their past posts, or keep scrolling for recommendations. And, if you're interested in seeing more from the accounts shown in your recommended posts, simply tap on the blue button to follow them.
Instagram explains that its goal is to "make Feed the best place to share and connect with the people and interests that matter most to you." Recommended posts will show you more of what's being shared by the community.
Recommended posts will be rolling out over the next few days, and Instagram will make product revisions based on user feedback.
---
You might also like
---
More from Instagram
---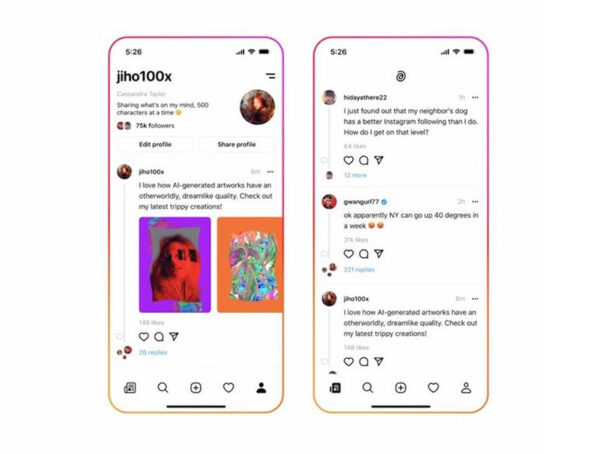 Instagram's rumored text-based Twitter competitor still does not have a name, but now we know what it might look like. The …