Instagram Music on profiles? Reports show the platform is currently testing adding songs to profiles.
Maybe they got tired of stealing features from TikTok, so now Instagram is planning to recreate MySpace?
The information was first leaked by Alessandro Paluzzi who tweeted screenshots of the feature. In his tweet, Paaluzzi claims Instagram is currently testing the feature.
https://twitter.com/alex193a/status/1581993840084275201
An Instagram spokesperson confirmed the test but added that the feature was an "internal prototype" that is not being tested externally.
According to Paluzzi, the feature would appear in your Instagram profile at the very bottom of your bio, underneath the links section. He demonstrated how this would work by adding Rick Astley's "Never Gonna Give You Up" to his profile.
https://twitter.com/alex193a/status/1582451831988682752
Now if you remember, adding songs to your profile was a core feature of MySpace, back when it was the most popular social networking platform (let's say around 2005-2008?)
There is no knowing if Instagram will ever test this among users, let alone release it. But if it did, it would allow a new level of (musical) self-expression that disappeared when MySpace lost its popularity. (MySpace still exists, sort of… did you know that?)
Was Music not also a big deal when Facebook first appeared?
---
You might also like
---
More from Instagram
---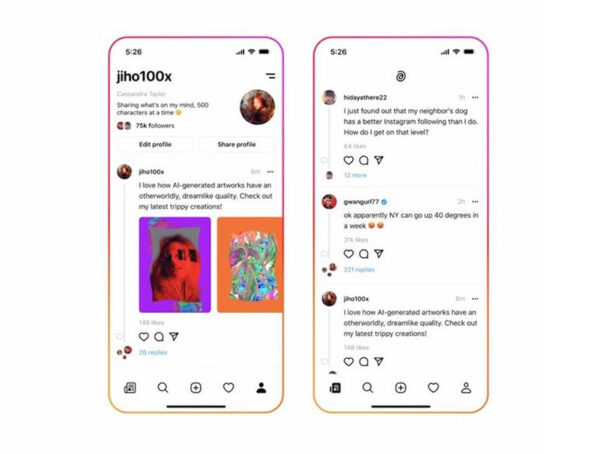 Instagram's rumored text-based Twitter competitor still does not have a name, but now we know what it might look like. The …