Instagram has announced a range of changes to protect young people on its platform, including defaulting certain accounts to private.
Starting this week, Instagram is introducing some changes to protect young people and make them safer online. As part of the changes, from now all accounts belonging to users under 16 will be made private by default. In certain countries, the restriction will be applied to those under 18 years old as well.
Interestingly, though, the option to switch account settings to public will still be available.
Account-holders belonging to the under-age category who activated their accounts prior to this announcement will only receive a notification encouraging them to switch their settings to private.
Instagram has been working around the idea of privacy for underage users for a while now. Since March this year, it has looked for ways to encourage users under 16 to switch their accounts to private, with messages explaining the benefits of having a private account.
In addition to the above, Instagram is also further protecting young users from potentially problematic members on its platform. The company will limit the visibility of all actions from accounts owned by under-16 users to any account which had previously been blocked or reported by a fellow young user.
If an account is identified as displaying "potentially suspicious behavior," Instagram will prevent it from viewing and interacting with any other account of underage users on either Explore, Reels, or Accounts Suggested For You pages.
Previously, when Instagram identified suspicious accounts, the platform sent notification messages to the eventual teens the person was direct messaging or blocked adults from messaging teens that do not follow them already.
This is all part of a shift within a wider scope, as Instagram's parent company, Facebook, is also applying changes to the way in which users under the age of 18 can be targeted by advertisers.
Instagram, Messenger, and Facebook will now allow advertisers to target younger users only on the basis of their age, gender, and location. Up until now, advertisers could target young users by interest and activity as well as information from across the web, including their web browsing history, app usage, etc.
"We are trying to figure out if an adult is exhibiting suspicious behavior," Instagram's head of public policy, Karina Newton, told NBC News. "The adult might not have broken the rules yet, but might be doing things that make us look at them more deeply."
Facebook is still working on developing an app for kids under 13 and Instagram is in "deep consultation with experts in child development and privacy advocates" to meet the "needs of families and youth."
In the interview, Newton explains that the platform is still "looking to build something that's compelling for tweens and works for parents."
---
You might also like
---
More from Instagram
---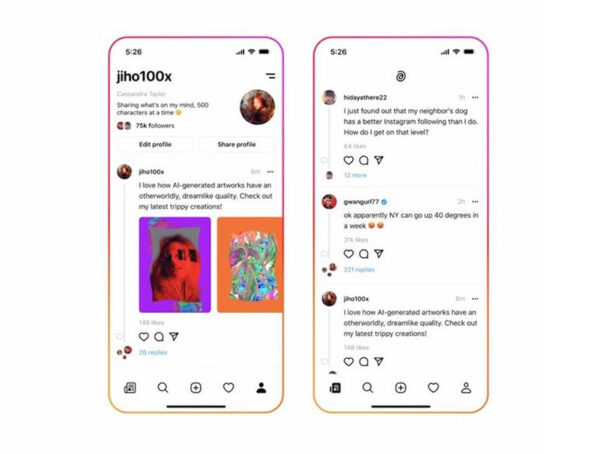 Instagram's rumored text-based Twitter competitor still does not have a name, but now we know what it might look like. The …