The idea behind Instagram's new "Private Likes" feature is to help users support one another and unclog DM inboxes.
Instagram's head, Adam Mosseri, has announced that the platform is introducing a way for its users to send responses about Stories without their feedback being sent as a DM.
Up until now, when responding to an Instagram Story with an emoji or a text, creators would exclusively receive the viewer's feedback in their DM inbox. But with the new feature, called Private Story Likes, users can like Stories without sending a DM.
❤️ Private Story Likes ❤️

Starting to roll out today, you can now send some love by liking people's stories without sending a DM.

Likes on stories are private and do not have counts. Rather, they appear as hearts next to people's handles in your Stories view sheet. 🙏🏼 pic.twitter.com/l56Rmzgnnw

— Adam Mosseri (@mosseri) February 14, 2022
The new feature will help separate viewers' feedback from actual communications between creators and their following, which significantly unclogs inboxes for popular creators.
In the video, Mosseri specifies that "as [users] go through Stories, between 'send message' and that little paper airplane, there will be a heart icon."
"And if you tap on it, it'll send the author of that story a like, and that like will show up in the viewer sheet, not in your DM thread with them," he explains. This way, users can feel free to send their likes without worrying about cluttering up someone's inbox.
Creators access their Story likes on their Story's viewer card, where they will be able to see a little heart icon for any viewer who liked that particular Story. However, this does not mean that the platform will provide a total like count – private nor public – as it does on feed posts.
"The idea here is make sure that people can express more support for each other, but also to clean up DMs a little bit," Mosseri said.
---
You might also like
---
More from Instagram
---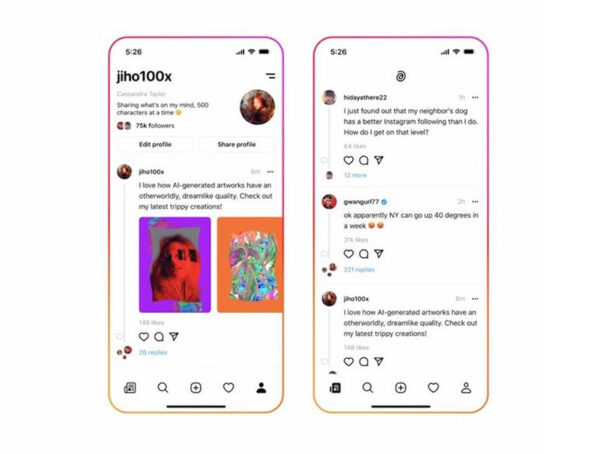 Instagram's rumored text-based Twitter competitor still does not have a name, but now we know what it might look like. The …