Instagram has launched a set of tools that will help users offer support to their friends who might be going through a tough time. It also  automatically offers support to those who search for searches related to self-harm. 
It's no secret that people use the Internet to express themselves, and this self-expression often reveals their mental state. While the Internet is a breeding ground of various personality disorders, self-expression doesn't always reveal mental illness. It does however reflect whatever someone could be going through at any particular time. And sometimes "the going gets tough," and you spot something worrying.  Now, Instagram gives you the opportunity to support your friend in need.
The company is following Facebook's example, and is launching support tools for its users. While the tools in question are there mainly for suicide prevention, they don't necessarily have to be used in this way. If a user reports a friend's image anonymously on Instagram, their friend will receive a caring note that reads,
[quote]Someone saw one of your posts and thinks you might be going through a difficult time. If you need support, we'd like to help.[/quote]
Additionally, the person in question will have access to a range of different support means. A helpline, support, a call-a-friend or message-a-friend option, and other resources.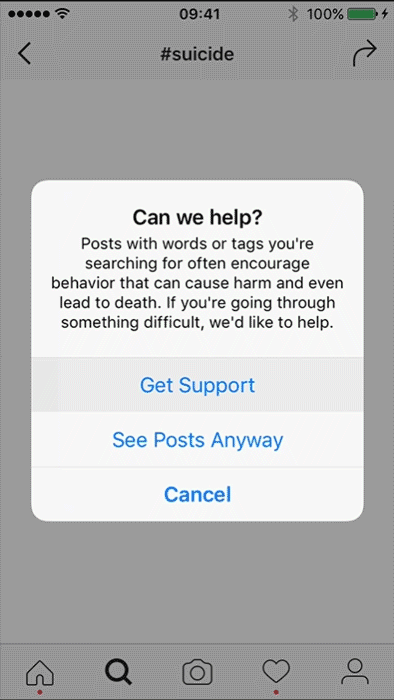 To bring this features to its users, Instagram had Facebook's experience behind it. The company also worked closely with actual people, support groups, experts etc. to create the right experience. Instagram has gone a step further though, is trying to automatically flag those who have searches relating to self-harm. Those users will also get the same popup, offering them to get support if they need it.
Terms such as #suicide, #loseweight, or #probulimia are already active with the feature.
---
You might also like
---
More from Instagram
---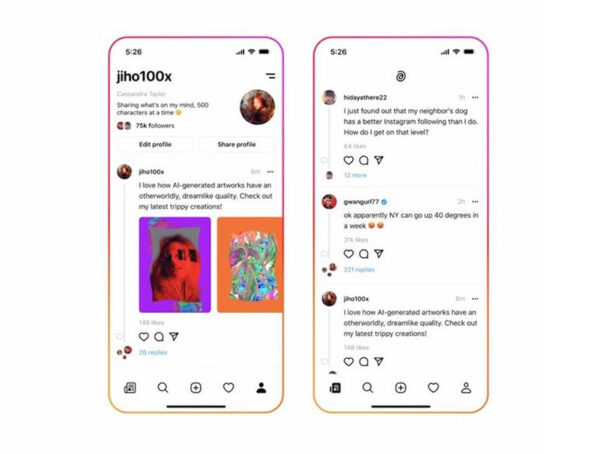 Instagram's rumored text-based Twitter competitor still does not have a name, but now we know what it might look like. The …