Instagram now lets users post from desktop, co-author posts, publish fundraisers, add music-focused effects to videos, and more.
As part of its Product Week, Instagram has announced a number of new features ready to roll out across Feed and Reels.
First, comes the announcement of "Collabs," a new creator-focused feature that allows users to collaborate with each other on feed posts and Reels through joint ownership.
The all-new Collabs feature will display joint posts to the audiences of both co-authors, and collect comment threads, views and like counts under a unified publication. A simple tag on the post will solicit the approval of the collaborator invited to share the ownership of the content.
https://twitter.com/instagram/status/1450153240671113217
The new feature is still in the testing phase right now, tweeted Facebook's Head of Metaverse Vishal Shah. He didn't mention when the global rollout will begin.
https://twitter.com/instagram/status/1450573924530483202
Another feature (also in testing), is a new way to add a nonprofit fundraiser to a post. To access the new feature, users can tap the "+" button on the top right of their interface. After Post, Story, Reels, or Live, the app will now suggest the new option to select a nonprofit and add the fundraiser to a Feed post.
Instagram also rolled out the ability to post photos and videos (shorter than one minute) from desktop web browsers. The long-awaited option, which will finally make Instagram's desktop website more usable, has already undergone a limited test in June, after 10 years of resisting letting its users post on the platform or access many other features from any device other than mobiles phones.
The platform has also launched a new music-focused feature for posting Reels. A new "Superbeat" effect will add effects to a video to the beat of a song. In addition to this, Reels will also offer a new Dynamic and 3D option for displaying music lyrics.
---
Featured image: Instagram
You might also like
---
More from Instagram
---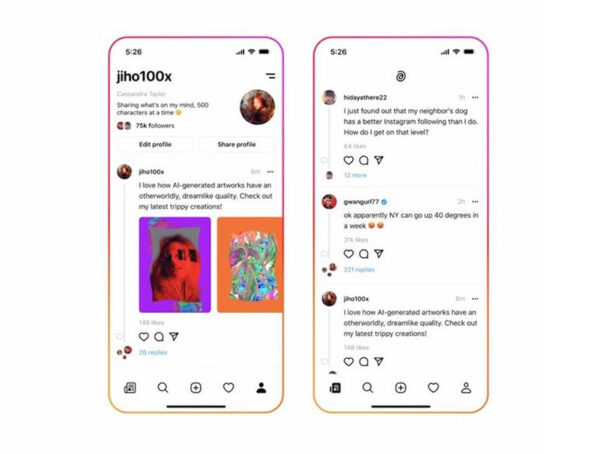 Instagram's rumored text-based Twitter competitor still does not have a name, but now we know what it might look like. The …